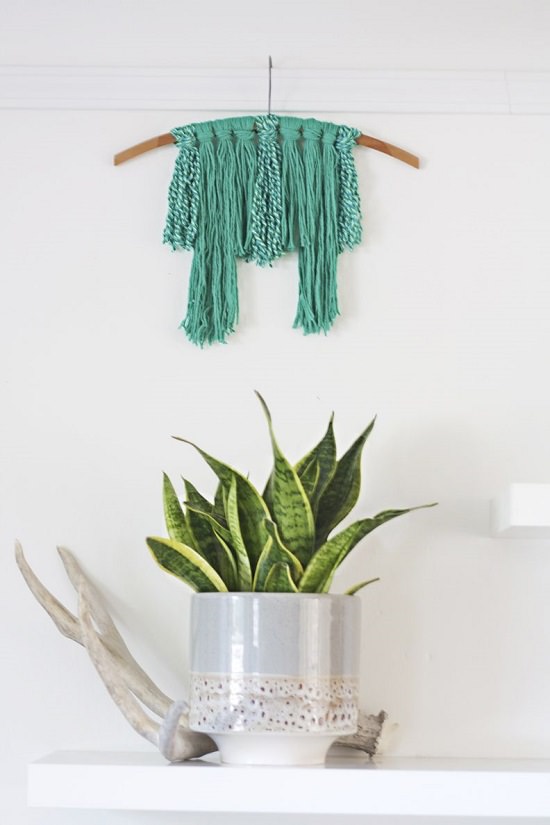 Fiber art is the most trending and old art form, before getting into the fiber artwork let's have a piece of precise information about fiber: "Modern fiber takes its inspiration from textile arts, which are popularized globally. Earlier fiber is derived from plants or animals that occur naturally, for example, cotton from the cotton plants, flax stems from linen, silk from the cocoons of silkworms. Synthetic materials also came into the picture such as plastic acrylic.
I don't know if you read the blog Brick House? But you might have heard the name. I am obsessed. I find myself constantly reading blogs heavily focused on interior design because it's always been something I've enjoyed doing myself. I'm constantly rearranging, changing, and adding things to my home! If you don't believe me, follow me on Instagram! You will see me changing things all the time! I've been this way for as long as I can remember, it keeps me feeling inspired.
When I saw the post on Brick house about Fibers, I was instantly drawn to her AMAZING finds! They are so oddly wonderful and she makes it work in the most gorgeous way. I'm sure if I had those pieces in my house, someone would just make fun of me. Maybe because my house is nowhere as cool. I don't know.
Nonetheless, it didn't stop me from trying! I wanted to create a smaller-scale Fiber art piece for our home. I used materials I already had and made a very simple design. I took an old vintage wood hanger from my closet, some colorful yarn, and started to cut varying lengths. I looped the yarn onto my hanger and created a pattern.
When my husband first saw the finished product, his words were, "What is it?". Ha, hilarious. So now, I just refer to my source of inspiration and all is well again. I love it and now kind of want to buy a TON of yarn to make a larger piece! It can be done.
So, what do you think of Fiber art?