Give your monotonous kitchen cabinets a quick makeover with a roll of shelf adhesives and with the help of this DIY!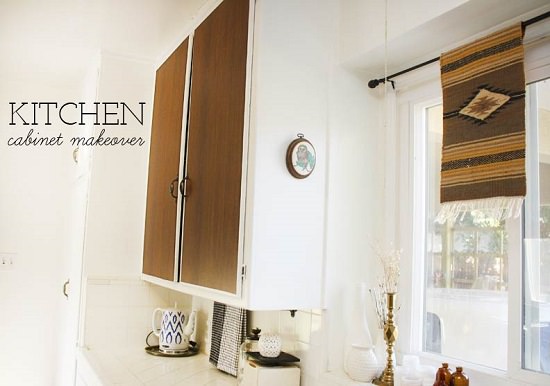 Kitchen Cabinet Makeover
I've been itching to revamp my kitchen in a small way. It's probably my least favorite room by far. Perhaps it's the lack of space and storage. There isn't a whole lot that can be done, since we are working with such a small area. The cabinets were a basic white and there wasn't a whole lot of color in the room. However, I was able to give the kitchen a whole new look by making one small change – and I love it!
Using the same shelf adhesive as my DIY Deer Wall Decal, I measured each one of my cabinets. I wanted to create a modern, but vintage looks to our kitchen atmosphere. I cut my adhesive according to the measurements and applied it carefully to the outside of my top cabinets, leaving the bottom ones white. I have to admit, this process took a very long time. It was all very simple, but the measuring, cutting, and applying took commitment!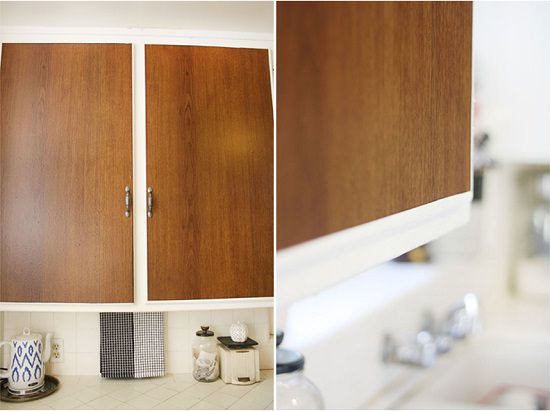 When I had finally finished, I was so pleased with how it turned out! It really improved the look of the entire room. It somehow became much brighter and a lot more modern, but kept that vintage vibe. It truly looks like the cabinets were once wood.
Who knew this sticky, thin adhesive would come in so handy! I was able to give my kitchen a makeover for under $10! I am inspired to create/find some midcentury window treatments and perhaps find some new knobs for the cabinets!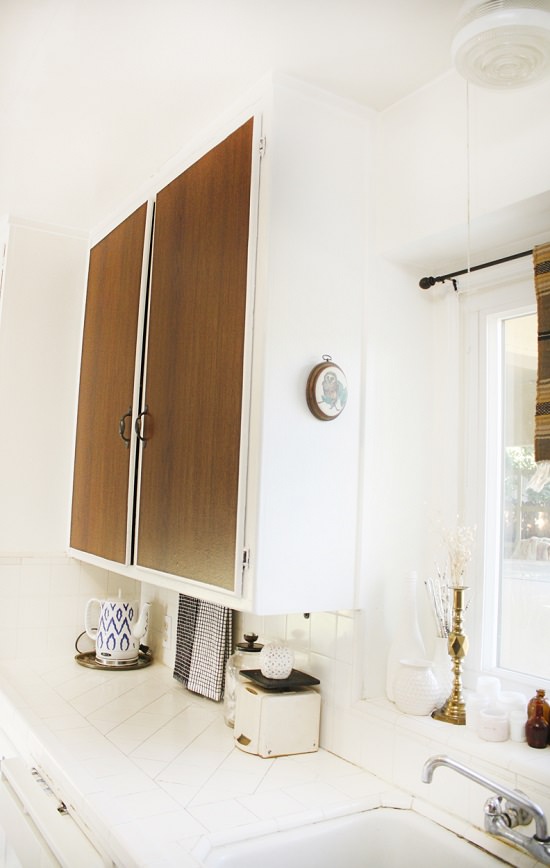 There you have it, a simple and cheap solution to improve the look of some rather boring cabinets in a jiffy! What do you think about this idea? Is it worth trying or not?