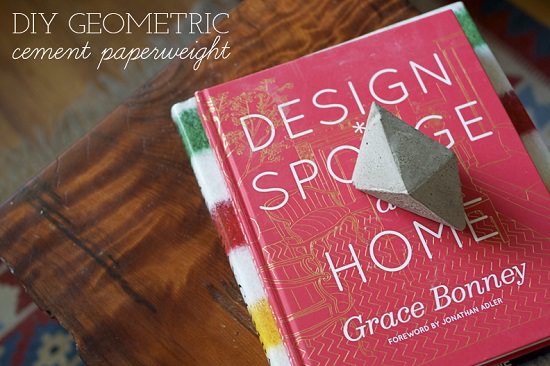 For a while now, I've been seeing cement projects popping up all over the web! My husband and I have wanted to experiment with this material for quite a while and even talked about cement counter tops for our kitchen some time ago. Last week, we thought we would give it a whirl and try to recreate these fabulous faceted concrete hooks!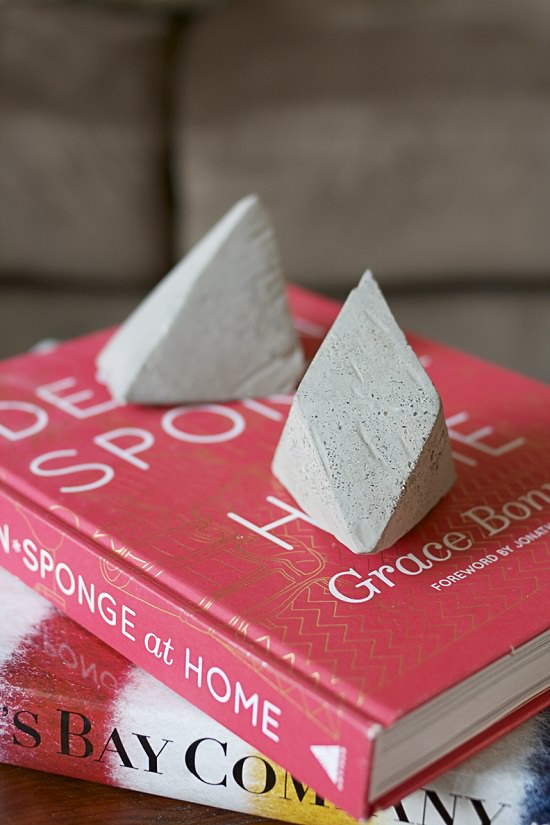 Well, needless to say our first attempt was a fail. Yes, not all our DIY projects come out perfect! Cement is a tricky material to work with, so we've discovered. Firstly, we printed out the templates too small. Secondly, the sheaths for the brackets got bent inside, preventing us from sliding the brackets into the concrete hooks. Lastly, our cement mixture wasn't the greatest and started to crumble a bit. But it won't stop us from trying again!
Nonetheless, we were left with a pretty neat and amazing object! I love the triangular angles, shape, and texture they both have. It would have been such a waste to just throw them out, so we decided to give them a new purpose instead! How about these geometric cement paperweights?!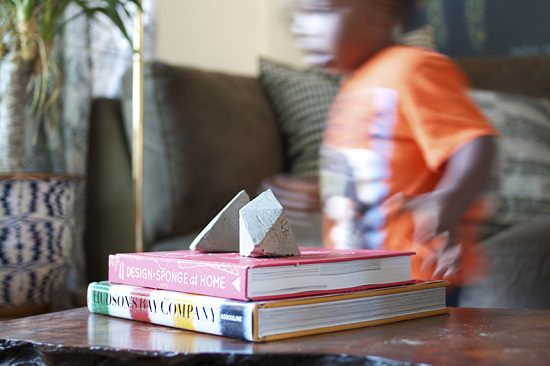 They sure look cute on our coffee table and even though our kids think we just brought in a couple rocks from outside, I'm pretty sure they like them too! I've thought about maybe painting them, but I like the industrial feel they bring in their natural state!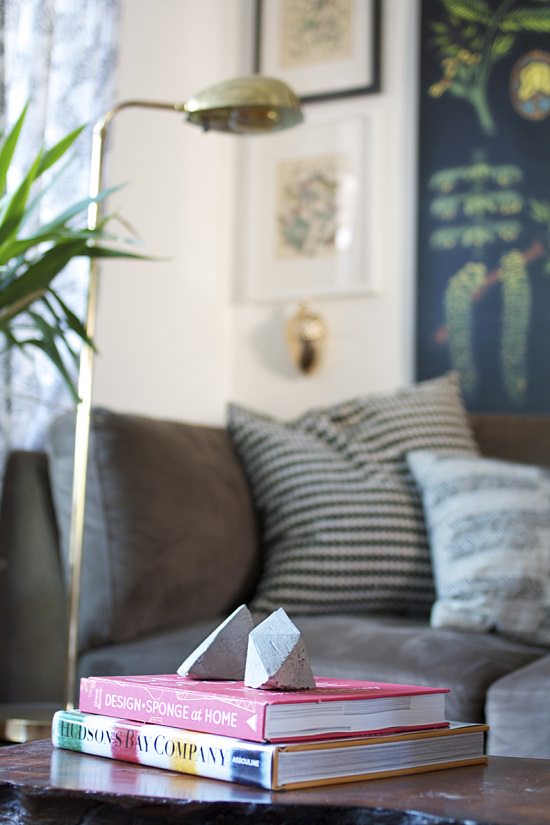 So you see, sometimes behind the scenes aren't always what it seems. We have failures and successes with projects, but the important thing is making the most of it. Now we have some cool looking paperweights to look at! What do you think? Also, be sure to check out this super cute project a good friend of mine did a while back!