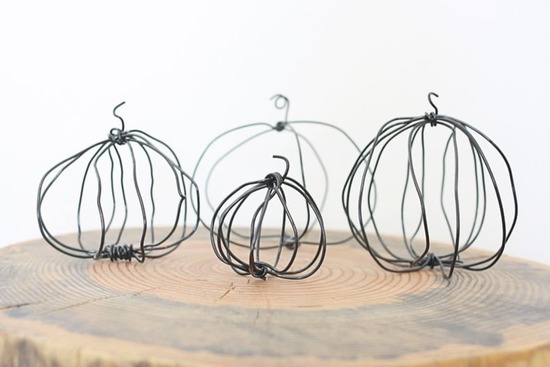 As you all must be aware that we are getting closer to Halloween, I am slowly starting to switch out the decor and bring in some seasonal pieces! Last year, I made some simple and easy Paper Pumpkins. This year, I have planned to do something advanced, a bit more modern, and create these great wired pumpkins, much like my Black Wired Pyramids!
What you will need
Black floral Wire
Wire cutters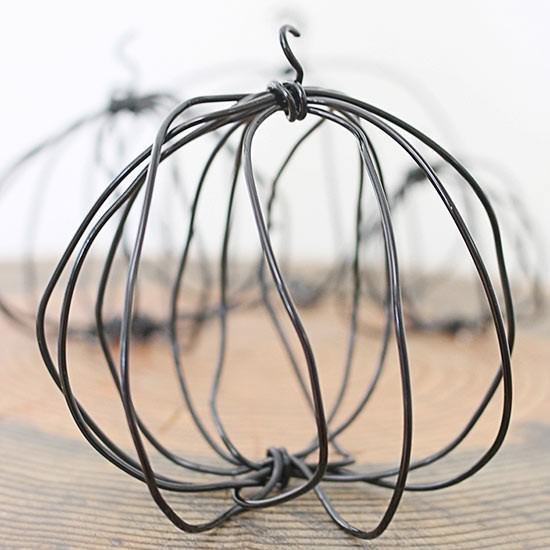 First, you have to be clear in your mind about how big you would like your wired pumpkins to be. I  prefer mine to be fairly small (about fist size) so that they could sit nicely on a shelf or coffee table. Create a circle with an imaginary image of the size in mind.
Now gradually put it off to reality, With the end of the wire, you will want to wrap it around all loops to secure it. At the top, you will want to do the same, but leave a little leftover so you can create a stem-like shape. I then spread each loop apart to create a 3D-like shape and you should start to see your pumpkin form!
This is a great modern touch for the season! Sometimes, I kind of need something simple and refreshing during these holidays! I don't mind the traditional pieces here and there, but these wired pumpkins are fabulous for something a little more chic!
I feel like those days of carving are behind us! Especially when you have so many options for messy free alternatives! Don't get me wrong, I still love tradition! So stay tuned for my no-carve pumpkins that the kiddos and I spent an afternoon of fun making!
What do you think friends? Do you love a touch of modern or do you love sticking to tradition?