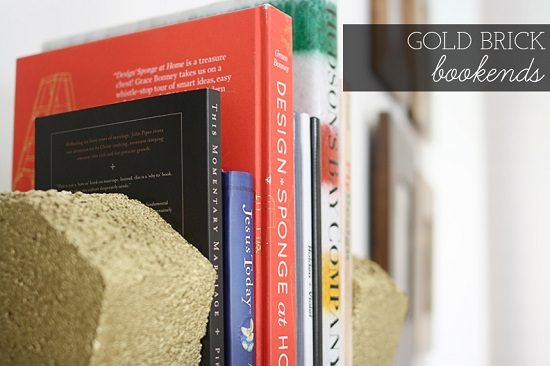 While we are on the topic of gold, I decided to share this simple little project I did this week! It happens to be a lovely shape of sorts and decided to put it to good use and give it a new purpose!
For the longest time, we've had these old bricks in the back yard. I don't know if we were planning on using them, selling them or even tossing them. All I know is that they've been in the same spot for so long! Because of their fun shape and size, I thought it would be fun to give a couple of them a new home and transform them into bookends! Why not?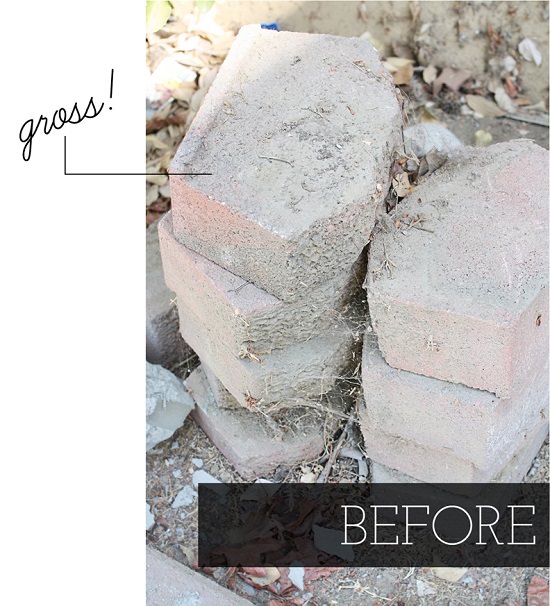 I cleaned them up quite a bit – they had collected all sorts of dust and cobwebs. I spray painted them with gold (again) and just like that, they were new-ish! They are super heavy, so they make great bookends! Finally something that's actually sturdy!
I love how the gold really made all the details of the brick pop out! The texture is great, so it's not just this shiny bright surface. I had to put a couple pads under each bookend so that our table wouldn't get scratched every time we moved them. Other than that, they are working out great!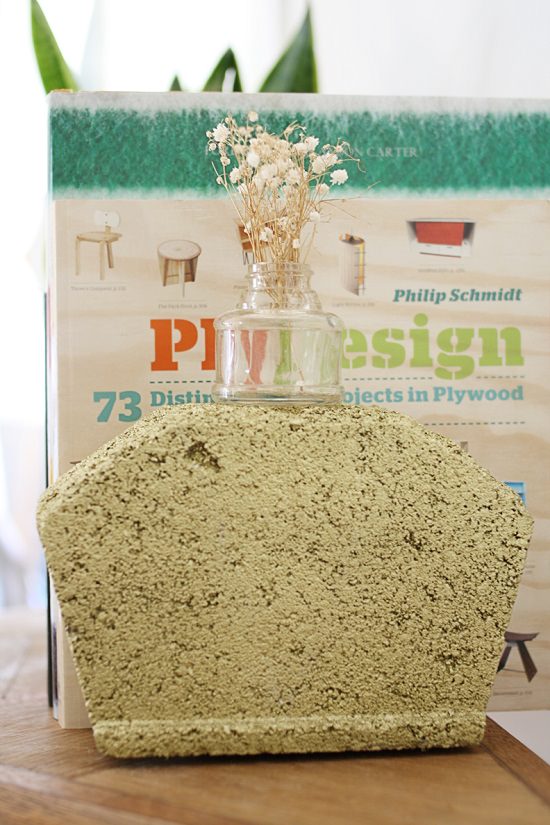 Of course, the best part is they were free! Seriously, isn't it amazing what spray paint can do?! What do you think?