Learn to make a modern joy banner in this short and informative article. It's best for everyday decor and special occasions as well!
This year, I wanted to create a modern joy banner to hang out on the wall as part of our Christmas decor! I was so inspired by this Halloween banner, I just had to make my own version!
I choose to use the word "JOY"! This year has been such a blessing for me and my whole family! We have the most incredible children and I often just stare at them, wondering how we got so lucky! Not to mention, my family and all our friends have really been such an encouragement throughout this whole adoption process. I am truly full of joy!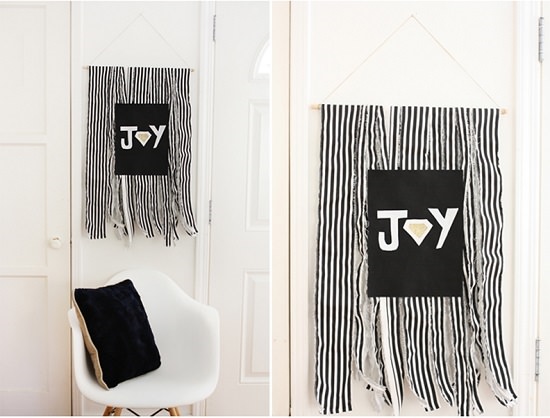 Modern Joy Banner
What you will need:
Twine
Dowel
Scissors
Fabric (whatever pattern)
Felt (in any color your choose + with sticky backing)
Instructions
I started by creating strips of fabric to drape over the dowel and created tiny cuts at the top of the fabric. Then ripped by hand all the way to the bottom to get a strip of fabric. I did this until I had enough to cover the entire dowel and then placed the black felt onto the fabric strips to create my focal point. I cut out a J, a diamond for the "o" and Y, and placed the letters onto my black backdrop. In the end, I also put some glittered sticky paper inside the diamond to add a little sparkle!
So I love the unique feel the textured fabric creates! The varying lengths and widths add a playful and whimsical feel to the banner! It sits so nicely on the wall and really modernizes the rest of my Christmas decor.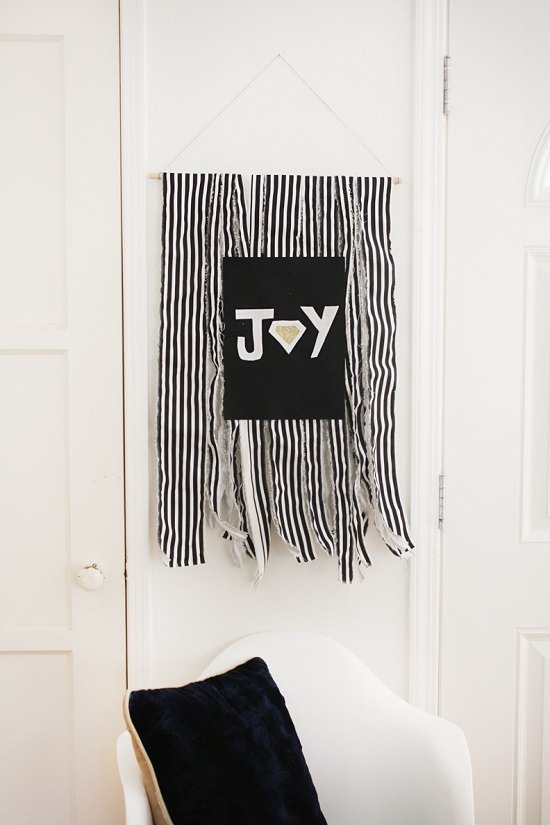 So there you have it, my idea of a fun holiday banner! What do you think?