DIY these enticing Giant Geo Ornaments to introduce a unique hanging display in your monotonous home decor!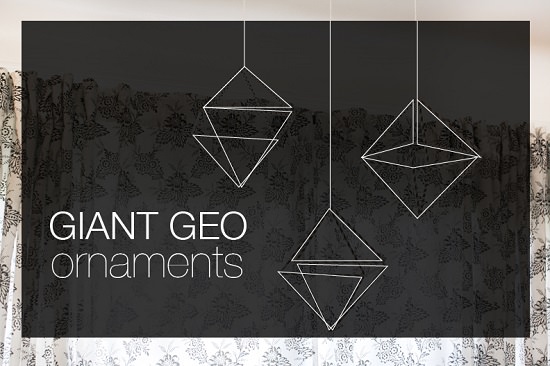 I thought it would be so fun for the kids to have a few giant geo ornaments hanging from our ceiling for the holidays! I made some fun ones and we are all kind of liking them! I'm thinking they might just have to stay up year-round! These ornaments can be a nice addition for offices and restaurants as wel.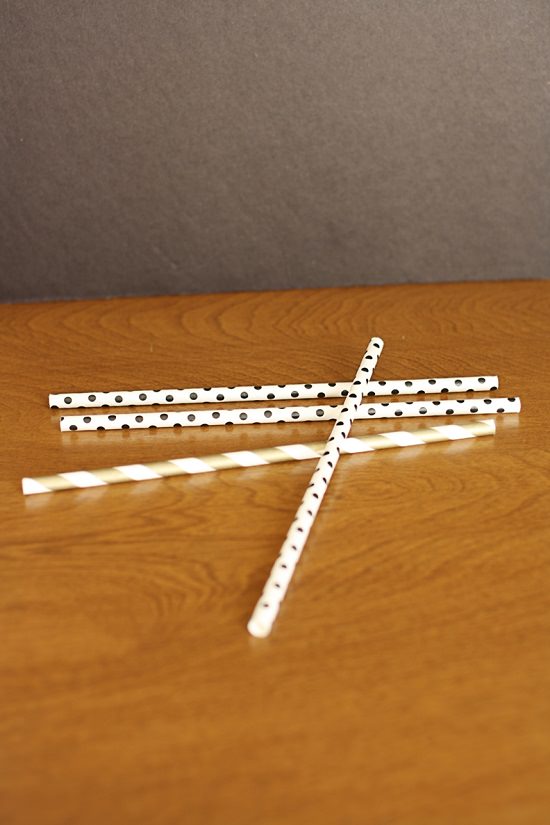 Giant Geo Ornaments
What you will need
Paper Straws (I found some fabulous black and white polka-dotted ones and gold striped ones
String
Scissors
Wooden skewer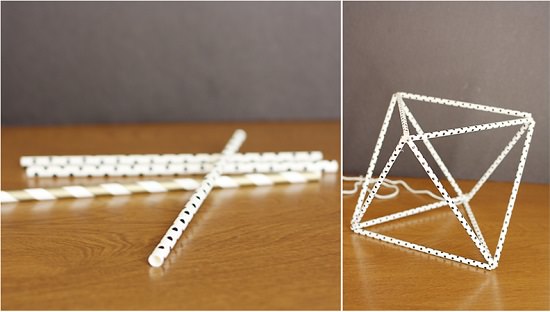 I'm not going to lie, this process can be really complicated and I am terrible at explaining it. And honestly, it took me a few tries to get it right, so I will direct you here for a better idea as to what I did! Keep in mind, I used regular-sized straws in order to have the ornaments nice and big! Once again sorry for not providing the tutorial right here.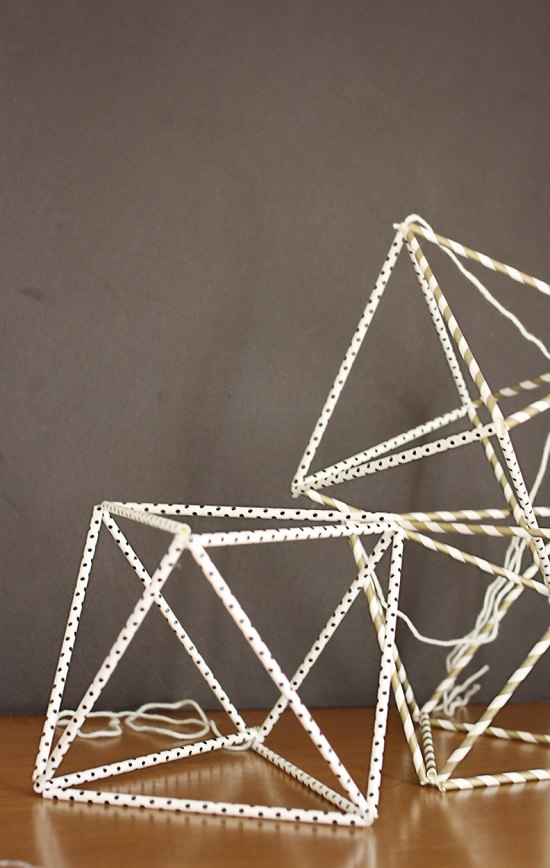 This is such a cheap project but the result is quite amazing and satisfying! Who knew that string and straws could produce such a fun and attractive piece for the home decor! They go perfectly with the colors I am going for this year. Not to mention, they aren't too Christmas-y, so I can keep them up as long as I would like! Most importantly these ornaments go well with any kind of decor whether you have a minimal, boho, or another one.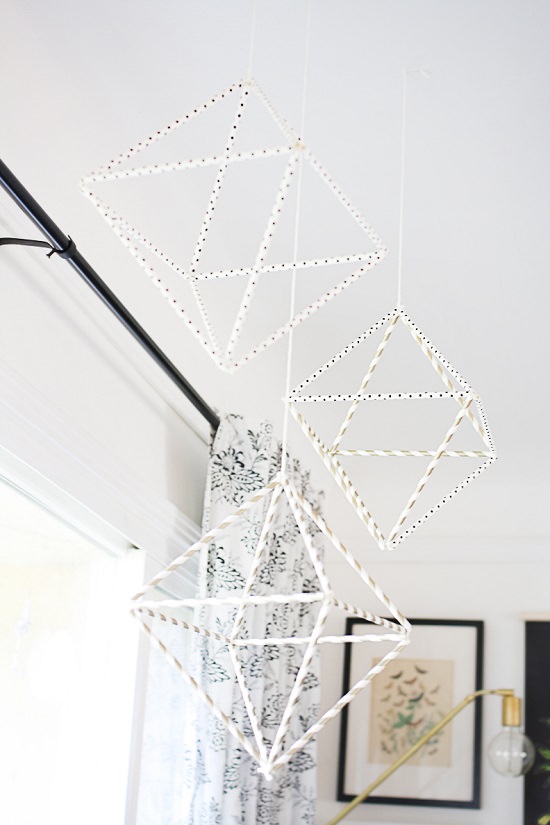 Let me know how it turns out for you! If you face any difficulty while preparing giant geo ornaments for yourself, do let me know I'll help you as soon as possible. Till then don't forget to share this article with your friends and support me as much as you can.