Are you looking for some crafty Hanging Wall Ornaments to make your home decor more impressive? This article is for you!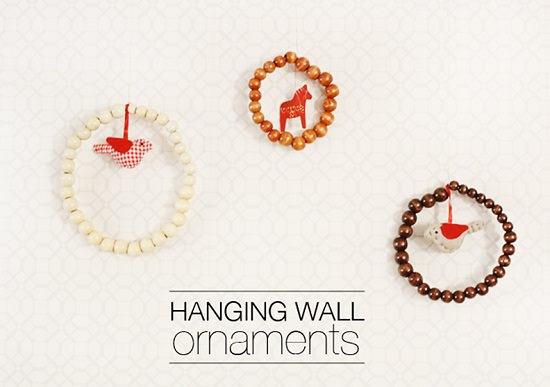 Everyone is in relaxed mode during the holidays. I think there are people who think of learning or trying something new in order to utilize time and be cured from being like a lazy teddy bear. I personally go a little crazy over the holidays! I am the kind of person who observes and notices everything deeply and is not satisfied until every corner of the house has somehow been touched by the season.
I don't have a lot of wall space in my dining room. Only one wall to work with and that's not a lot! So, I like to take advantage of that small area as much as I could! This year, I created three little hanging wall ornaments to nurture the wall with some more Christmas vibes!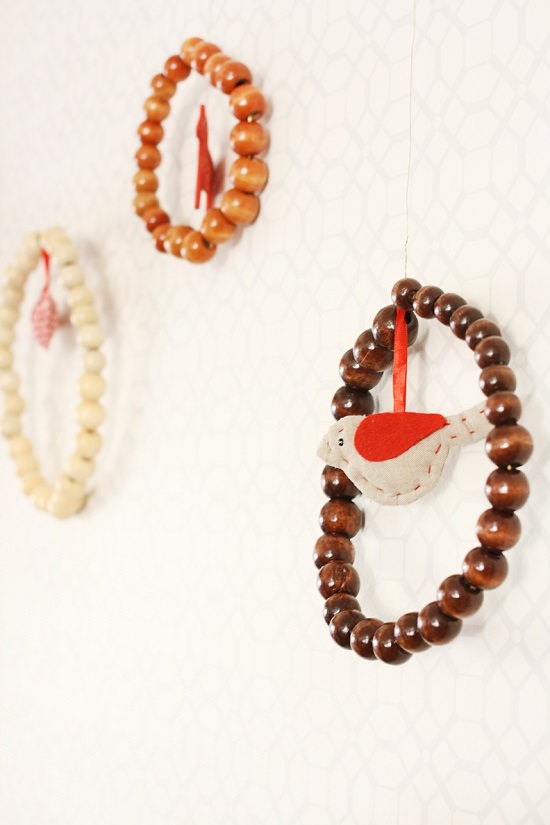 All, you'll need beads in three colors: natural, walnut, and espresso wood. I placed them on a thin wire and shaped them into rings. Do remember that all the hangings must differ in size, One should be small, one should be of medium size, and one large. I then hung Swedish-inspired ornaments in the center of each ring. I simply hung them at varying lengths and you're done!
The simplicity of this DIY is great, it doesn't jump off the walls in a loud way and is nice and subtle. Every year I can change up the ornaments in the center or keep them as is. You could even play around with the colors of the beads! Something bright would be a lot of fun too!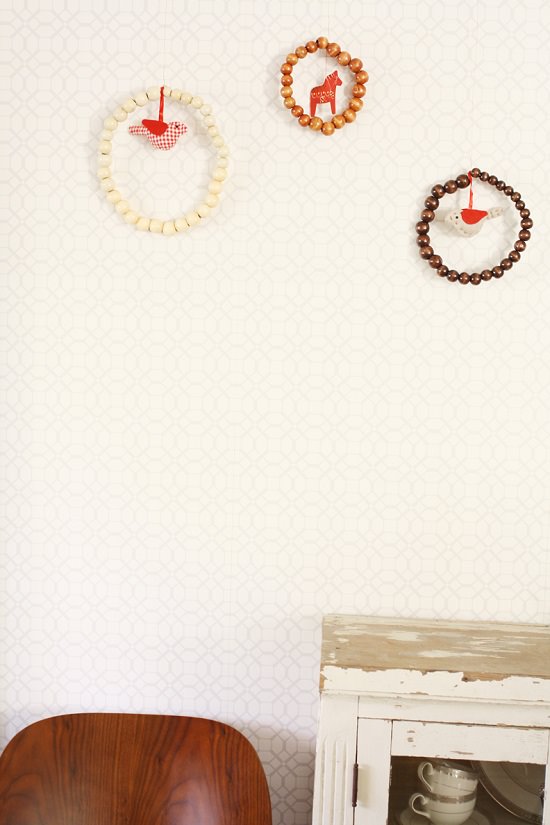 Hope you are having just as much fun as I am getting ready for the Christmas season! Do you have your tree up yet?!