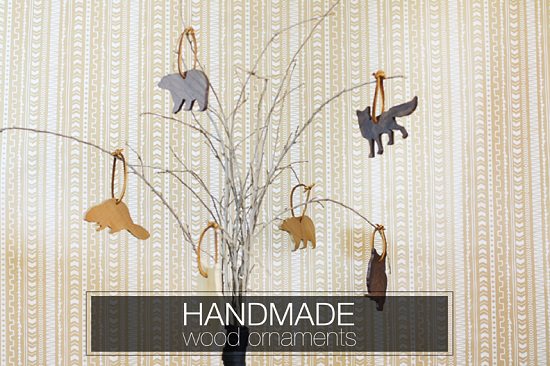 Every Christmas season, it's become a bit of a tradition in our home to make handmade ornaments! This year was no exception and we decided to make some cute woodland animals inspired by our Canadian roots: beavers, bears, owls and foxes!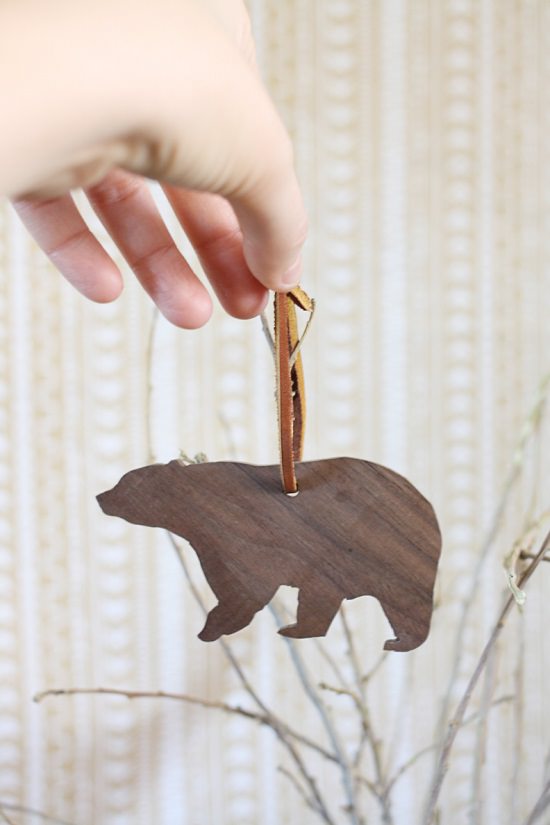 We used four different types of wood, so each individual ornament has a different natural shade of brown. We sanded them and rubbed oil based sealer on the finished product. We simply drilled holes at the top and used leather scrap as ties! It's so simple and beautiful – perfect little gifts for our closest family and friends!
For us, ornaments like this will never lose appeal! They go with practically any color scheme and look great hanging on their own. We gave our oldest son the bear, our daughter the fox and our youngest son the beaver. My husband and I will share the owl! Unfortunately, there was suppose to be a deer to add to the group, but our scroll saw broke before we could finish them. Sad, I know. We are waiting for some parts to replace and then we will have to finish them up!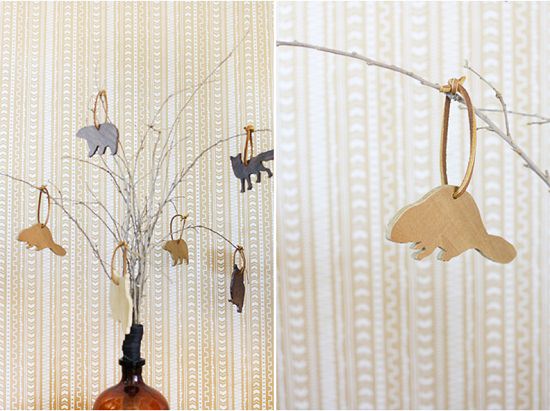 I think it's great to add a handmade element to your Christmas decor each year. Especially when it's something you can keep for years to come and give to your kids so they can pass it down when they are parents one day too.
What do you think of these cute little wood ornaments?!