Adorn your personal space with this Christmas Wood Light-Up Sign to induce chic festive vibes on a budget!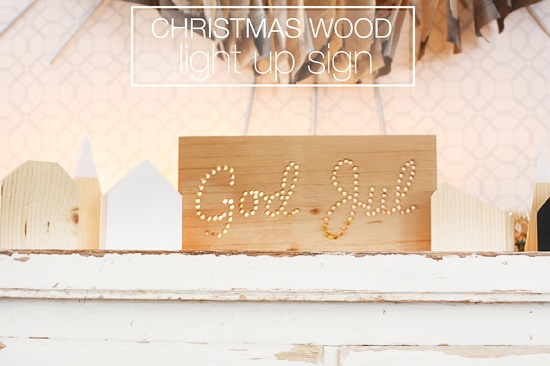 My favorite part of the season is when we get to enjoy the coziness and warmth it brings! As soon as the sun sets, I have the Christmas tree lights and mantel lights all glow! I instantly feel like I need to make some hot cocoa, turn on my favorite holiday tunes and enjoy this happy time of year! In this blog, I am going to tell you how to make a Christmas Wood Light Up Sign.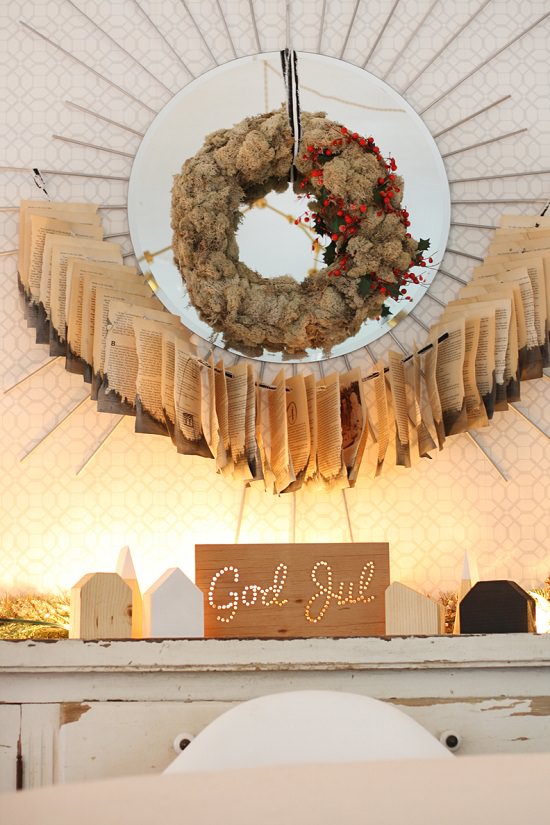 My husband made a great Christmas wood light-up sign to sit on our dining room hutch! It's sentimental to him since it signifies his Swedish roots. "God Jul" means Merry Christmas in Swedish and now it lights up nice and bright for all to see!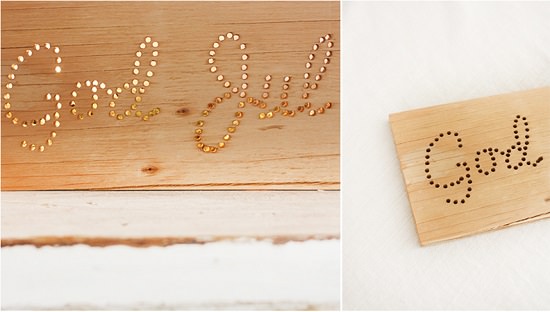 Christmas Wood Light Up Sign
What you will need
Plywood
Drill
Printed out the font of "God Jul"  (or another merry message)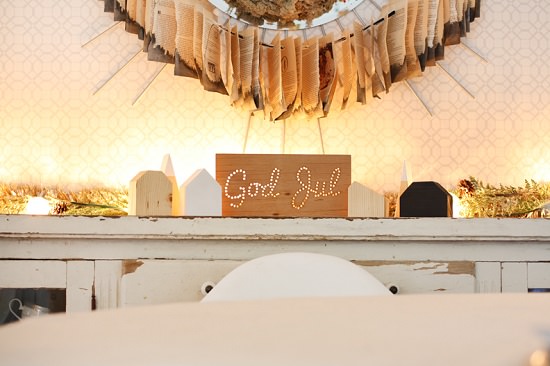 What to do
Simply cut your plywood in the size you would like, depending on where you plan on hanging or sitting it. Take the help of a professional if you are not familiar with the process.
Temporarily tape your printed font on the wood and drill holes freely along each letter of the word.
The more holes, the more the sign will light up! Remove the printed font carefully.
Simply set your sign in front of twinkly lights and your sign will come alive!
You could also push your lights through the holes and tape it securely behind, but we kind of like it a subtle glow! Now enjoy!!
Our hutch really pops now and I feel happy to have a part of my husband's heritage as part of our decor! It's feeling very festive in our home now, how about you?!