Exchange your old tiny Christmas village with this festive Scandinavian Christmas Village that you will surely adore!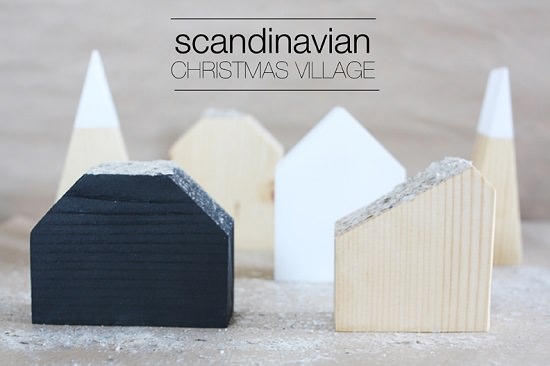 This year, I decided I wanted to get rid of our old Christmas village and replace it with something a little more modern and sleek like this Scandinavian Christmas Village. Our old village was very traditional and very Charles Dickens-like. It was cute and festive but wasn't really our style anymore.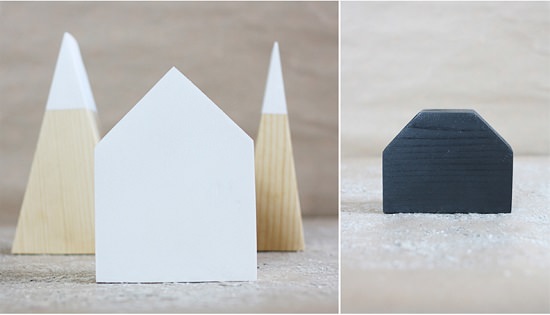 I knew I wanted something very minimalistic – something clean, with simple lines! I also really wanted some mountains incorporated somehow, they are always so whimsical! Of course, a little Scandinavian village would be perfect!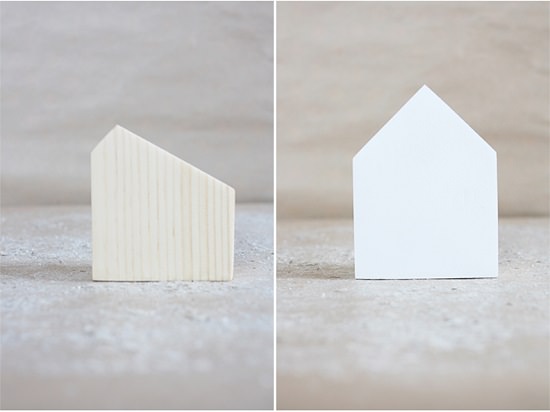 Scandinavian Christmas Village
What you will need
Pine board
Pencil
Table saw (use a miter jig to cut angles)
Spray paint in black and white
Painters tape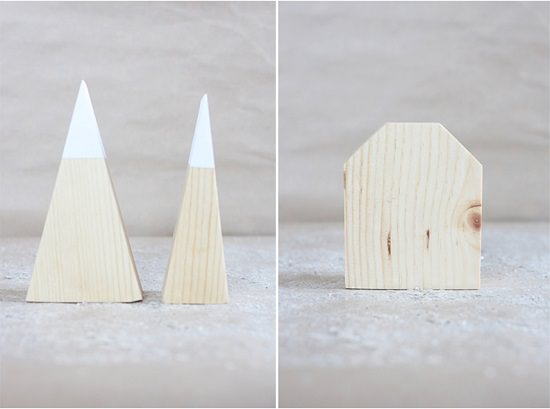 What to do
Draw out your desired village on the pine board (we glued and clamped two together so it would be thicker). I wanted simple, but fun angles. Cut out each piece with the table saw, using the miter jig to cut the angles of the village. Choose which pieces you want to be painted and spray according to whatever color you prefer. I painted one white, black and left a couple natural to add variation. A few coats will be needed. Tape the tips of your mountains and paint the tops. Once they are dry, remove the tape. Set up your new village, show it off, and enjoy!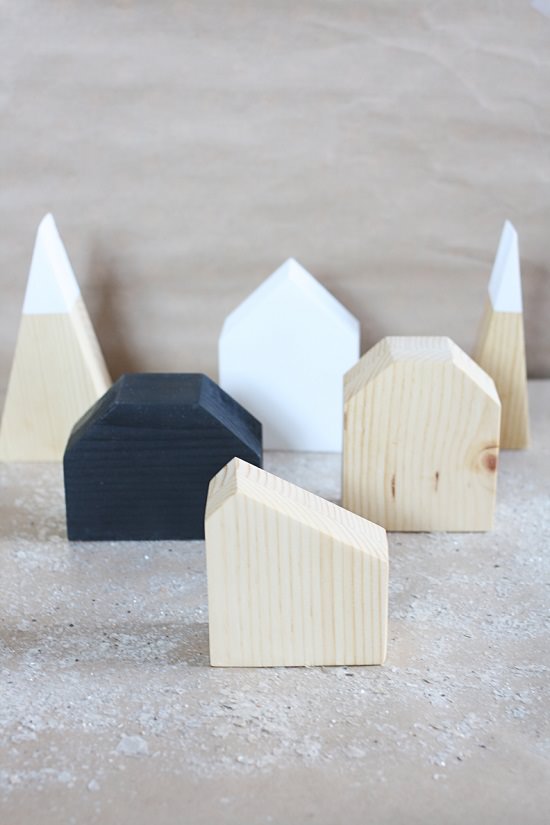 I love how it turned out! It's true, sometimes less is more. In this case, we made a good choice! With all the other elements going on in our home, it really tones things down. Our Scandinavian Christmas village is exactly what I was looking for. It sure looks great next to our God Jul light-up sign too! What do you think of minimal Christmas decor?