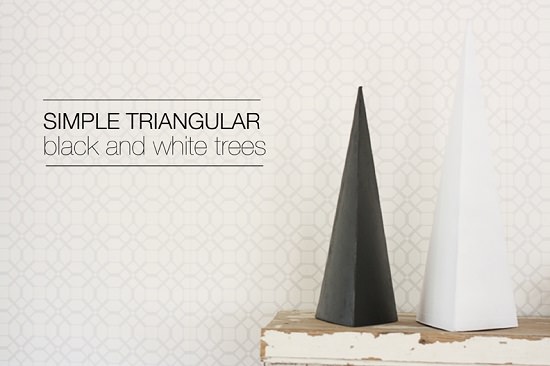 A few months ago, I came across these fun paper mache triangular cones! I thought it would be great to transform them into something I could use year round! For now, I will call them my simple triangular black and white trees!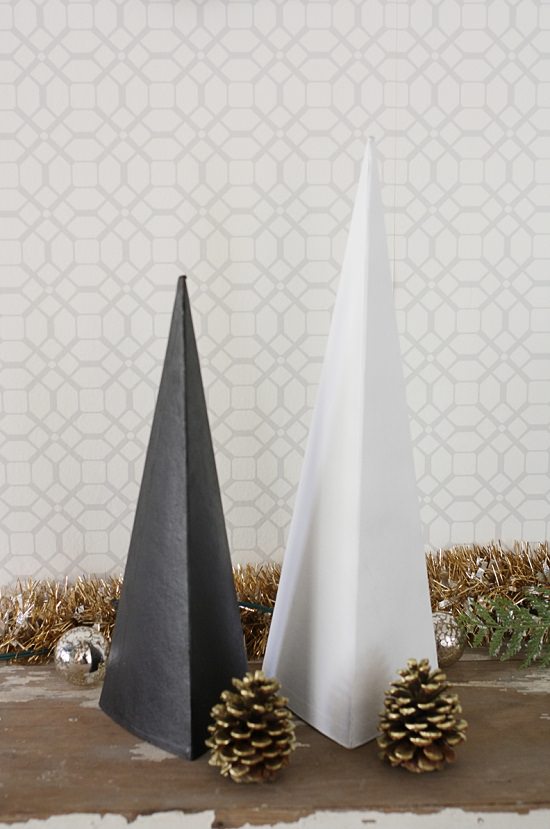 What you will need
Paper mache triangular cones (in any size – I grabbed one of each)
Flat black spray paint
Flat white spray paint
Simply spray paint each cone the desired color. You will need a few layers until the cone is completely covered! You can choose to leave them simple and modern or create some other fun elements to make it more your own! I have a lot of pops of gold this year, so I didn't think it was necessary to do much else with them.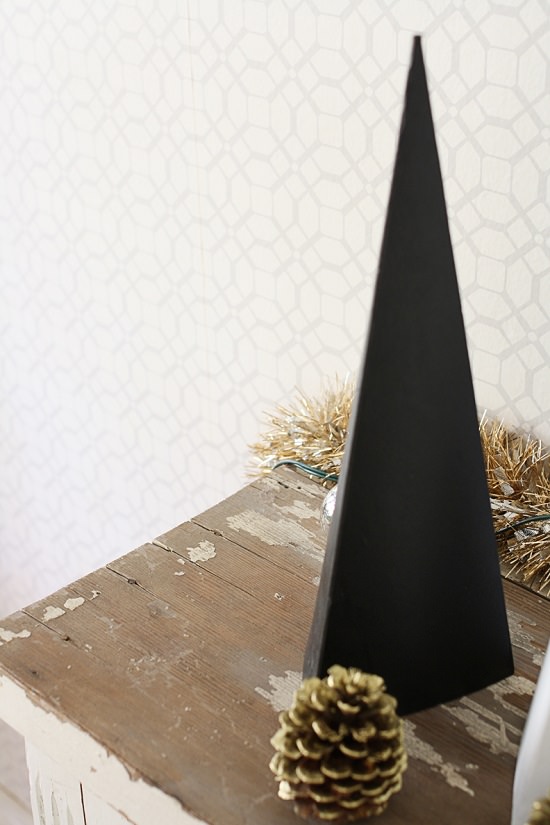 I enjoy the clean look these give the space! They go with any color of decor and can dress up the space or calm it down, depending on it's surrounding. I have a lot going on in our house, so they are a nice balance with all the other elements!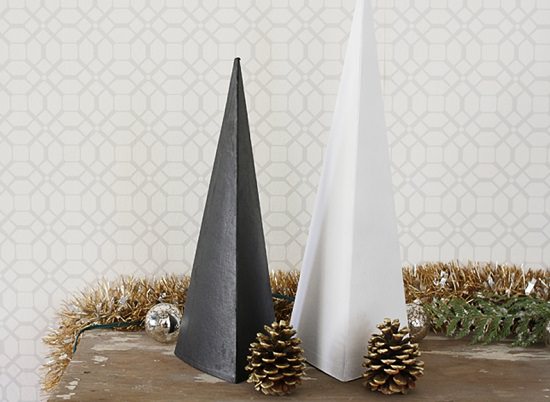 What kind of projects are you working on this season?