Here is a well-curated article to learn how to make simple triangular black and white trees to spruce up your home decor!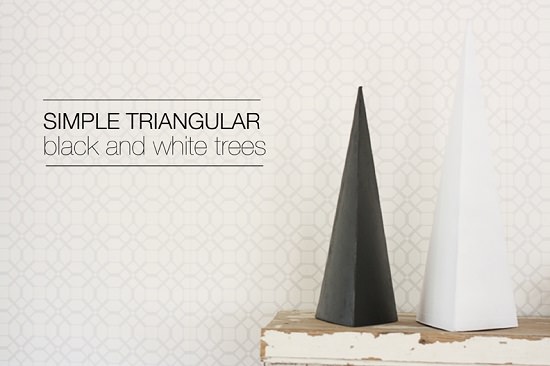 A few months ago, I came across these fun paper mache triangular cones! I thought it would be great to transform them into something I could use year-round! For now, I will call them my simple triangular black and white trees, and here's a quick tutorial only for you my friends!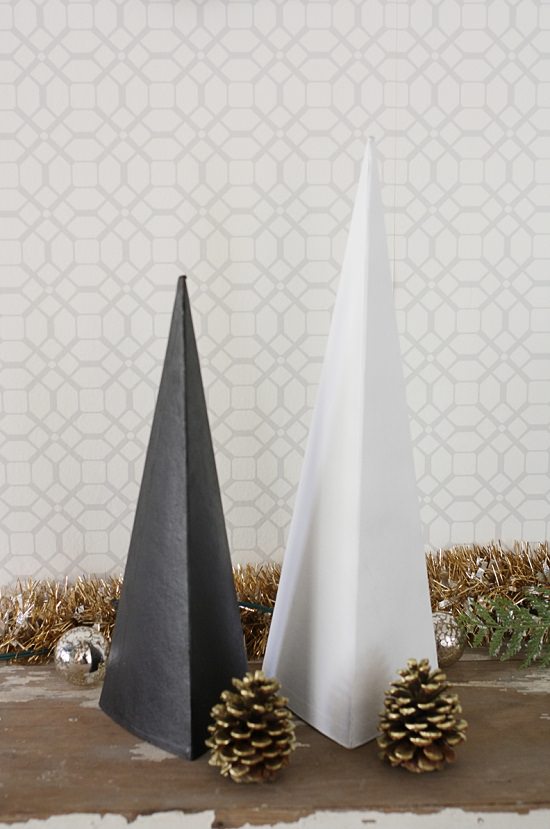 Simple Triangular Black and White Trees
Once you grab all the below supplies, you can quickly put together these simple and cheap triangular black and white trees on your own.
What you will need
Paper mache triangular cones (in any size – I grabbed one of each)
Flat black spray paint
Flat white spray paint
Directions
Simply spray paint each paper mache triangular cones the desired color.
You will need a few layers until the cone is completely covered.
Leave the cones for an hour or two to let the paint dry properly.
You can choose to leave them simple and modern or create some other fun elements to make them more your own! I have a lot of pops of gold this year, so I didn't think it was necessary to do much else with them. The best part about this project is it's super cheap and even a newbie can handle it with ease. Before spray painting wear a good quality breathable face mask, safety goggles, and gloves.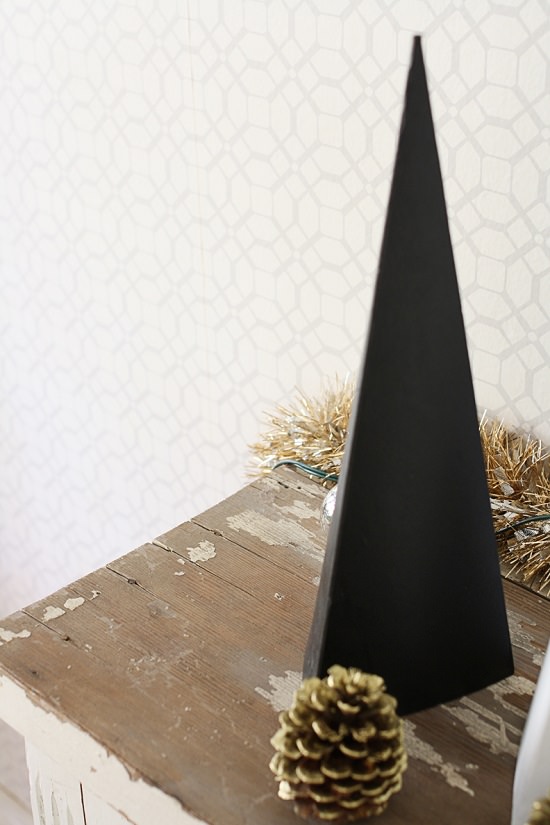 I enjoy the clean and simple look these trees give to the space! They go with any color of decor and can dress up the space or calm it down, depending on it's surrounding. I have a lot going on in our house, so they are a nice balance with all the other elements!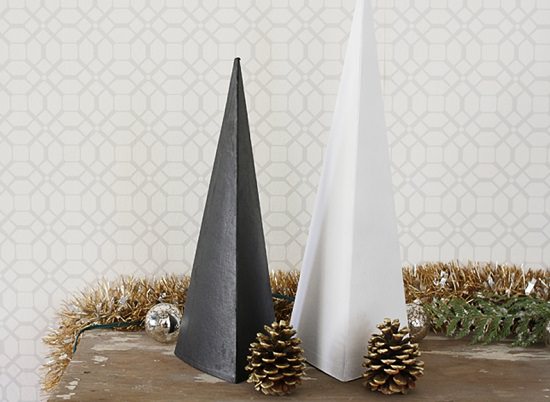 What kind of projects are you working on this season?