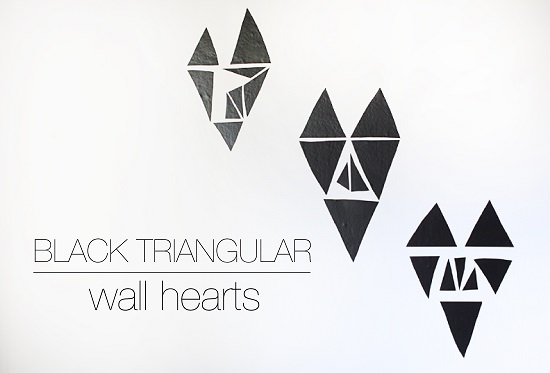 It's almost that time of the year – Valentine's Day! You either take it or leave it, but over the years people have grown quite fond over this holiday! We all are blessed love in our lives, and that includes friends or family! We thought to share some fun and modern ways you can get your home prepped for this lovely little holiday!
What you will need
Black Vinyl
Scissors or X-Acto

knife

Pencil
What to do
Start sketching out different sizes of triangles on the back side of your vinyl – small, medium and large. Take your scissors or X-Acto knife and cut them out. Begin playing with the designs on the wall! Vinyl comes off easily, so if you don't like the placement of one triangle, no problem! Just peel it off and play around some more! In the end, have fun – hearts don't always have to be so traditional!
People love the idea of a modern black and white Valentine's! You'll absolutely love this clean and simple look, so it's appropriate this coming Valentine. Geometric designs are still very popular in the design world, so having an abstract, triangular heart will make your home look trendy and fabulous! It won't look too obvious that it's Valentine's decor either!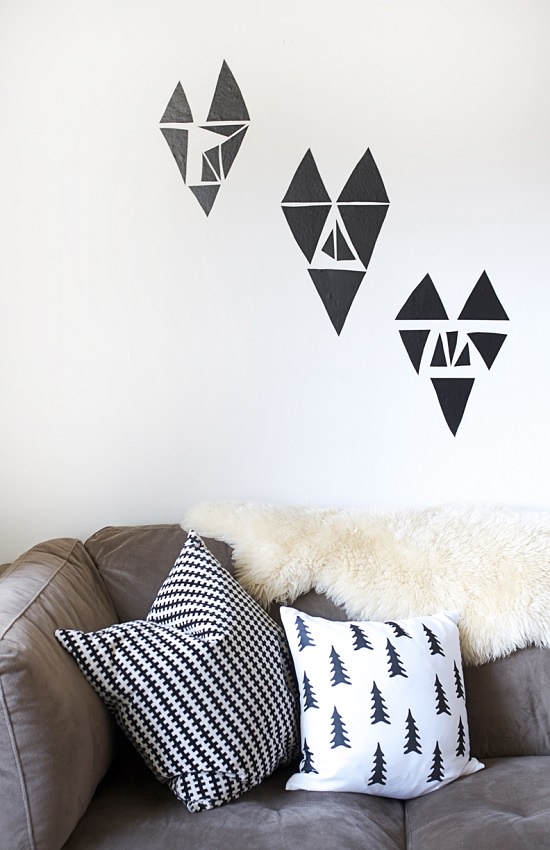 What are your thoughts on this holiday?! Be sure to come back and check out some other fun modern ideas for this little holiday – coming soon!