Add a modern touch to your home with this DIY Heart Shaped Pillow Pattern. Not to mention they make a perfect gift for valentine's day.
You just need fabric, a pen, scissors, basic sewing supplies, and sewing skills to complete this easy DIY heart-shaped pillow pattern project.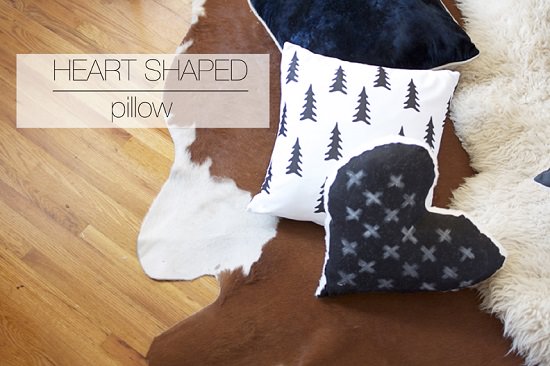 What would Valentine's be, if you couldn't snuggle a pillow with the one you love? If you and your soulmate are always fighting over pillows, it makes sense to make one just for a holiday! In this way, you can add valentine vibes in your living space without much effort.
DIY Heart Shaped Pillow Pattern
What you will need
Black and white fabric (then the pillow can be reversible!)
Fabric Pen
Scissors
Sewing machine and proper supplies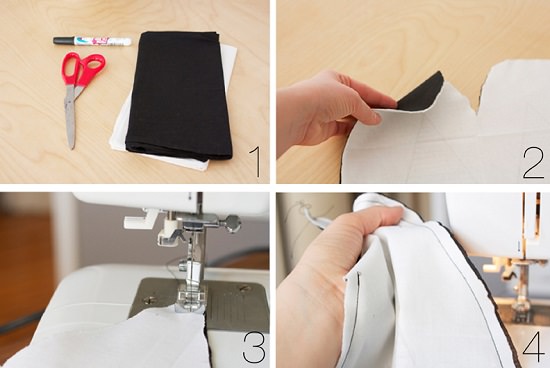 What to do
First, gather all the needed supplies.
With chalk, make a faint line of heart to use as a guide. Cut out the heart very carefully without ruining it. Make sure the scissors are good as they'll do an excellent job at cutting. Iron the material as flat as possible.
Turn the fabric inside out and begin sewing your heart.
Leave a small slit so you can turn the material back out, so your design is now facing outward.
Stuff your pillow and hand stitch the opening closed using a single needle and thread.
This is a fun and festive little DIY! The modern feel and the option of having the pattern facing outward (which you drew out with CHALK!) or just the plain white side if you prefer are quite amazing! It's even something you can keep out year-round since it's not too overly Valentine's-ish! Although we have to admit, it's not so perfect, but that's perfectly ok!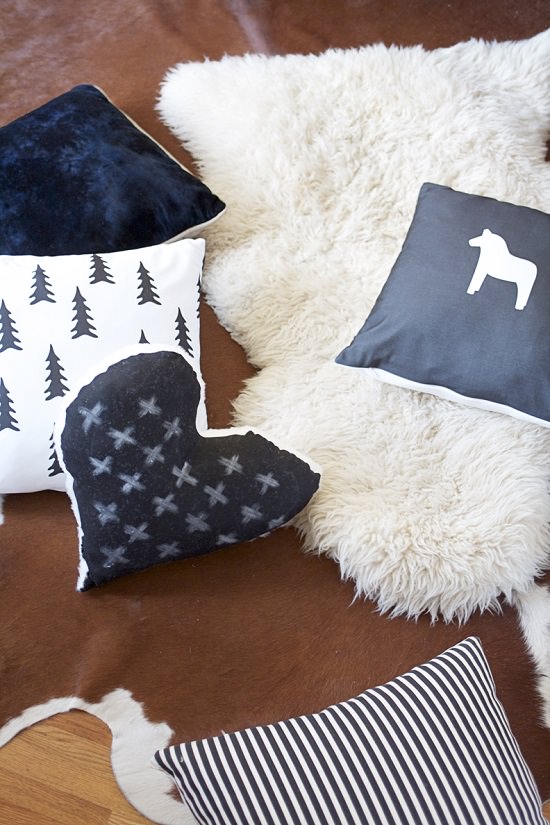 What do you think of this DIY heart shaped pillow for Valentine's day? Leave a comment below!