Here's a simple DIY Geometric Heart Floor Mat project to spruce your valentine's day home decor on a budget!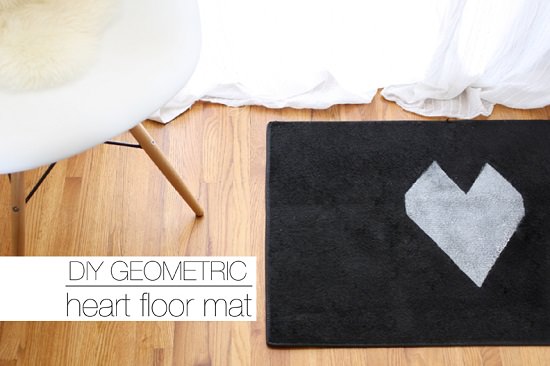 I'm back from a lovely long weekend! So many exciting things in the works that I can't wait to share with you, but for now I will share this fun little DIY Geometric Heart Floor Mat!
DIY Geometric Heart Floor Mat
What you will need
Black floor mat
White spray paint ( you could get special fabric paint to keep your design more permanent)
Freezer paper
X-acto knife
Iron
Plastic bags
Tape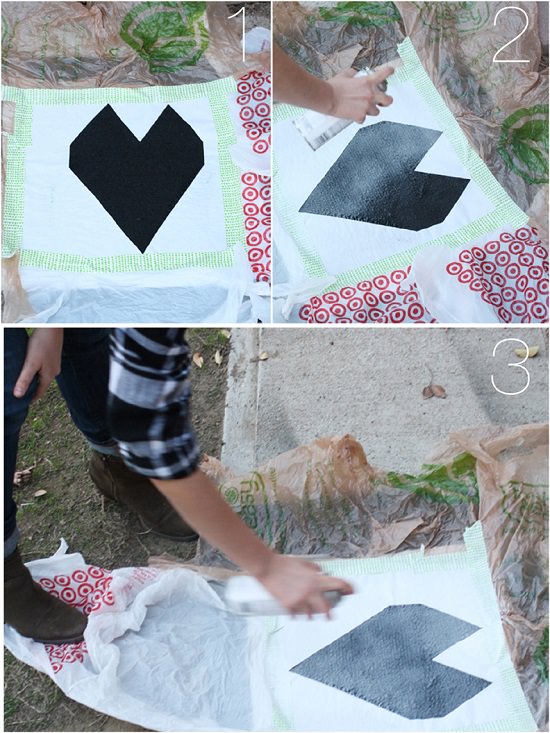 What to do
Begin the project by creating your favorite design on wax paper and take out the stencil through an x-acto knife.
Put the prepared stencil on the mat, and iron it momentarily. Make sure the stencil's plastic side is facing down.
Next, cover the rest of the mat with plastic bags and only expose the wax paper for painting.
Apply 3-4 coats of spray paint to get the job done. However, the number of coats varies according to the type of paint.
Leave the paint for a couple of hours to dry. Remove the stencil and plastic bags from the mat and it's done.
Quick Note- Don't forget to wear safety gear like a good quality breathable face mask, goggles, and hand gloves. Make sure to complete this project outside and use newspapers or old clothing to avoid staining the surface. While the paint job is drying, keep it out of reach of children and pets.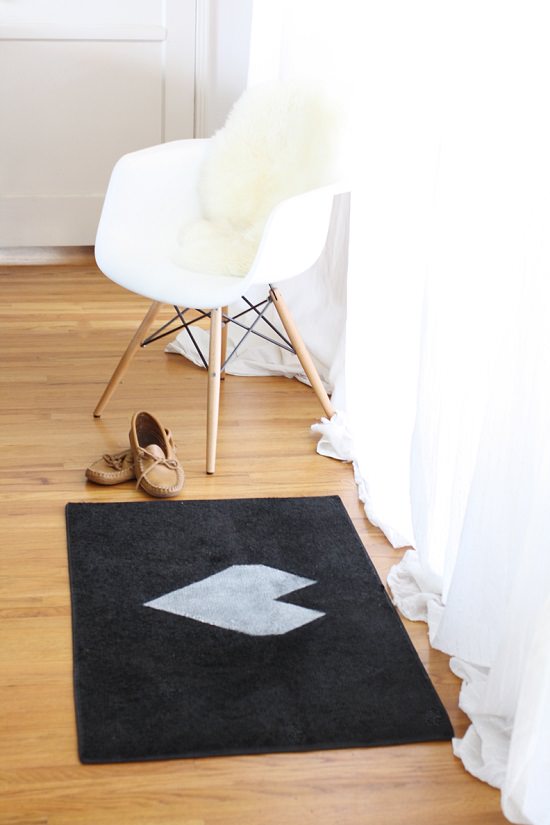 I decided to keep the mat inside near our patio doors, just because it goes so nicely with the rest of our Valentine's decor! This is such a simple and cost-effective solution to add a modern, fun, funky, and creative touch to the upcoming holidays!
Let me know your thoughts and suggestions regarding my craft in the comment section down below! If any of my readers did this type of DIY, you can share your experiences.