Create a fun triangle garland to help add just a little more pop of green, but still keeping that modern touch! It'll come in useful for St. Patrick's Day celebration.
St. Patrick's day celebration includes parades, special foods, music, dancing, and many other fun activities. But admit it that without decorating with garland all those celebrations seem incomplete. You can also check out some other super easy and modern St. Patrick's Day Geometric Vases!
What you will need
Paint chips (Again, they are free!)
Triangle paper puncher (You could also just use scissors)
Tape
Twine
What to Do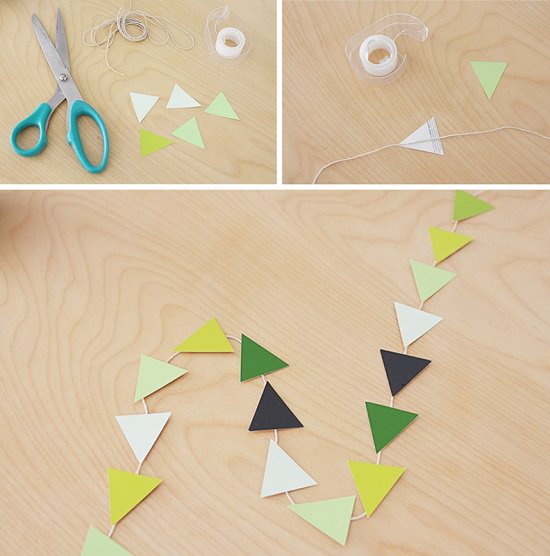 1. Punch your triangles out with your triangle paper puncher
2. Take your triangles and tape the twine to the back!
3. Hang it up and enjoy! So easy!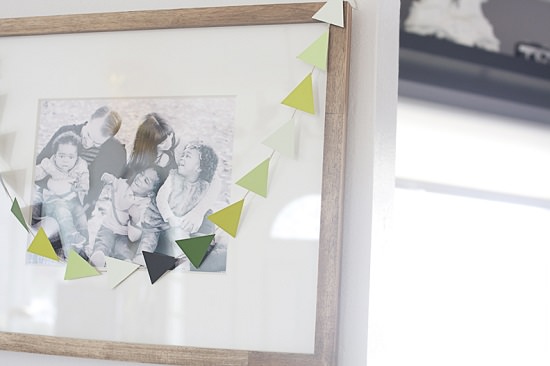 You can make this as long or short as you would like! For instance, if you want to dress up your gallery wall of family pictures you'll need a longer garland, so add a few triangles. You can also make one long drape across the living room wall, so make sure to pick up a few more paint chips!
You'll love the subtle hints of green to make it feel festive enough for St. Patrick's Day. Plus, it's not too over the top! This is something you might even consider keeping out year-round, along with the vases! The color combo is that perfect pop for a neutral room.
How do you feel about adding a St. Patrick's Day triangle garland to make things a little more festive in your house?