Check out these 22 DIY Barn Wood Furniture Ideas that're unique and will surely win your heart if you admire vintage makeovers!
Nothing can match the elegance of vintage decors that add the perfect bling to your abode. So, if you're an old-school folk, we have for you DIY Barn Wood Furniture Ideas to perfectly twin with your vibes.
DIY Barn Wood Furniture Ideas
1. Barn Wood Box Centerpiece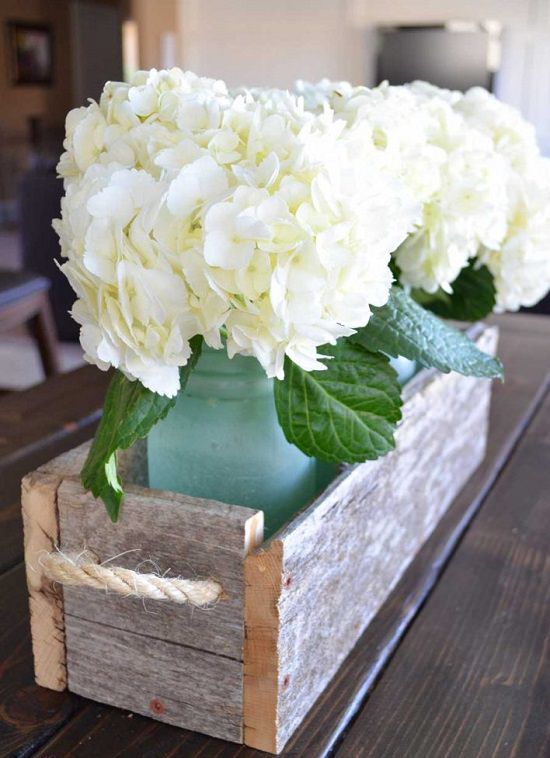 Love the elegant barn wood look? Recreate this simple-to-make and stylish, trough-style box to transform your regular old wooden table into a colorful, cheerful bouquet. Details are here.
2. DIY Barn Wood Shelf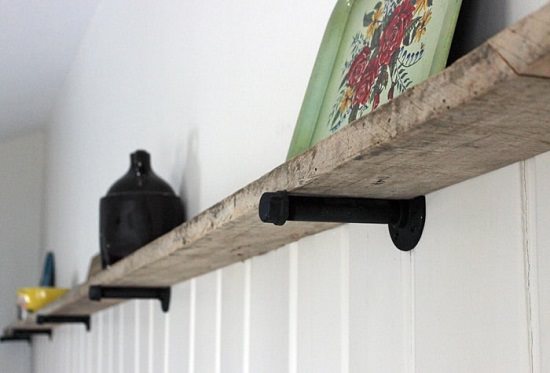 Highlight your space with this trendy and rustic-looking barn wood shelf. With patience, creativity, and woodworking skill, you can complete this project easily.
3. Salvaged Barnwood Headboard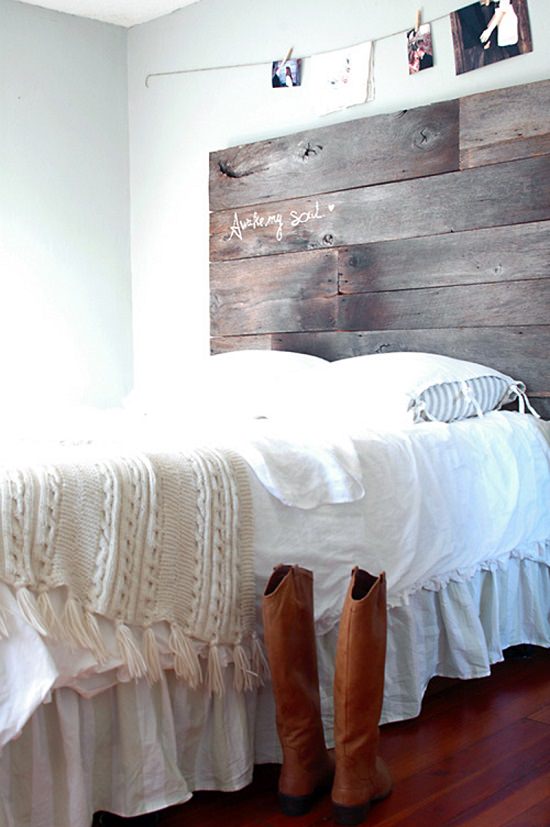 Give your bedroom a touch of rustic farmhouse by DIYing this salvaged barn wood headboard.
4. DIY Barn Wood Table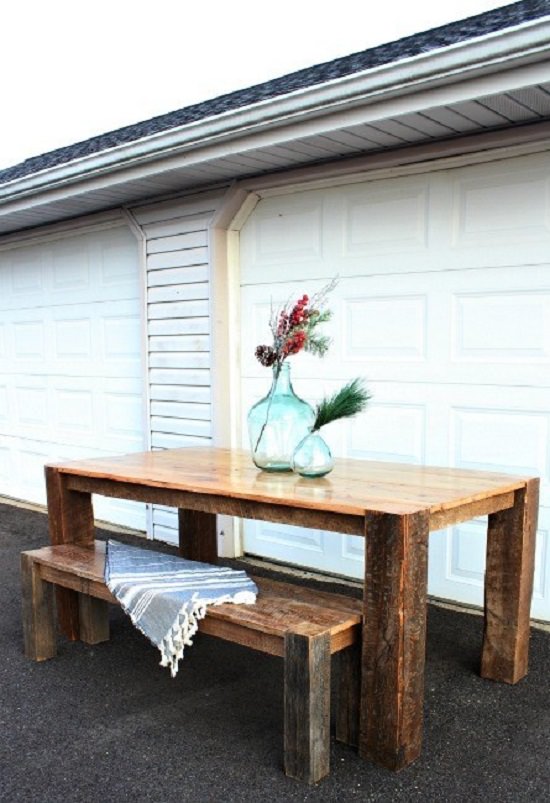 All you need are a table saw, old barn wood, planer, drill, wood glue, pipe clamps, and wood-crafting skills to make this adorable rustic-themed barn wood table.
5. Barn Wood Stool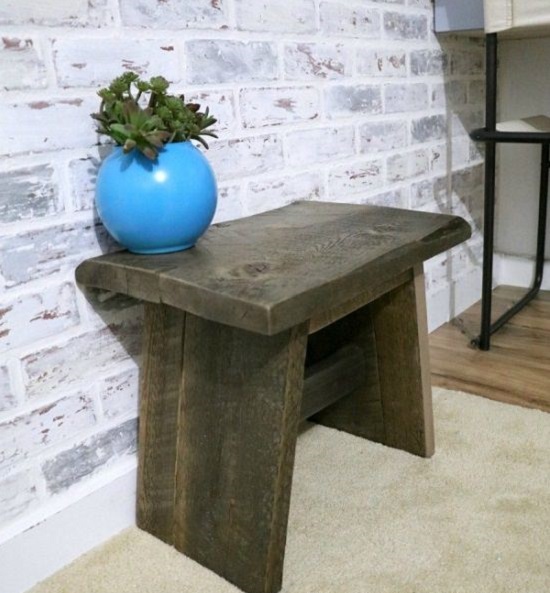 This barn wood stool not only gives vintage vibes but also adds old-school glam to your space. Whether in the bedroom, living room, or kitchen, this stool will not disappoint you.
6. Barn Wood Bed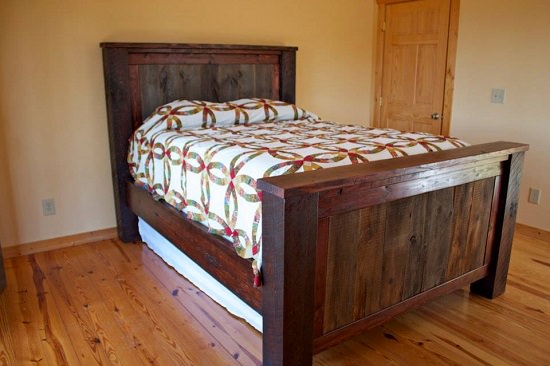 Spruce up your woodcarving skills and build this wonderful rustic barn wood bed to suit you and your lifestyle perfectly. Details are here.
7. DIY Barn Door Plans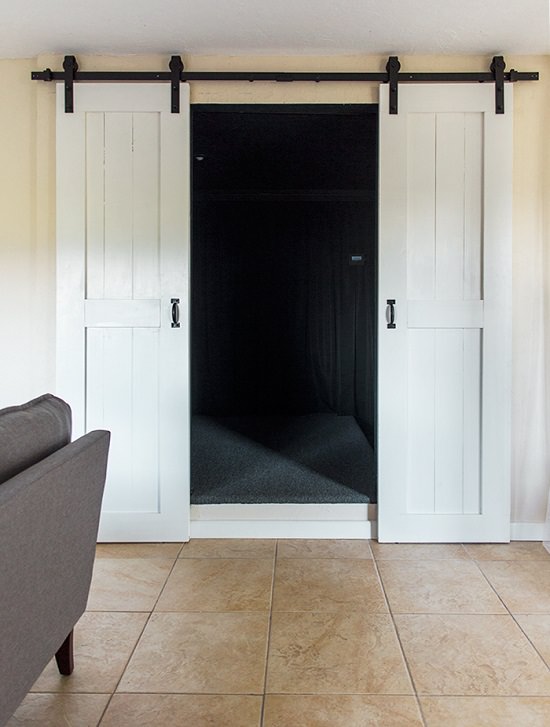 Give your monotonous doors a trendy look by making this inexpensive barn door, that'll elevate your interiorscape to a new level.
8. Faux Barn Wood Wall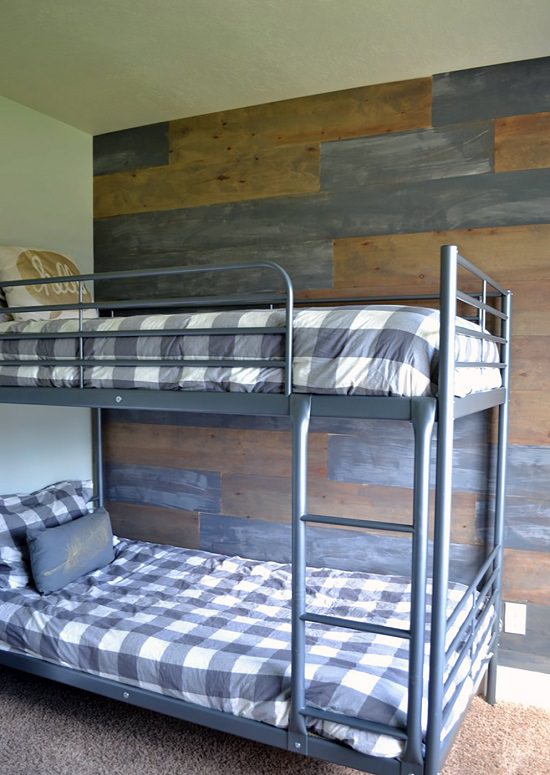 Add a funky touch to your kids' bedroom by decking it up with this faux barn wood wall. This project consumes time, but the results are quite pleasing.
9. DIY Farmhouse Dining Table Using Reclaimed Barnwood
For a minimal parsons style table, take inspiration from this DIY that uses reclaimed barn wood to make a farmhouse dining table, featuring epoxy inlays.
10. Barnwood Coffee Table
This coffee table is assembled from reclaimed barn wood and attached to a metal frame. Watch the video to learn more about this amazing DIY.
11. Sliding Barn Door Entertainment Center
A rustic-style entertainment center with a sliding barn door and floating shelves is a great way to spruce up your living room with a slice of vintage charm.
12. Barn Wood Shelf
Budget-friendly and aesthetic, this DIY barn wood shelf comes with the advantage of offering more space. This is one of the best barn wood furniture ideas on the list.
13. Barn Wood Night Stand
This DIYer turned old reclaimed barn wood into a functional nightstand with a shelf that offers quite a space to store your table lamp, phone, or eyeglasses.
14. Barn Wood Bench
Made from recycled barn wood, this bench is sturdy enough to sit on and looks classy as well. It would be a great addition to your entryway.
15. Barnwood Sofa Table
Turn old barn wood and rebar into a practical sofa table for a quick, space-friendly design that needs a little wood-crafting and ironworking skills. Go through the video for the tutorial.
16. DIY Rustic Modern Weathered Barn Wood Bookshelf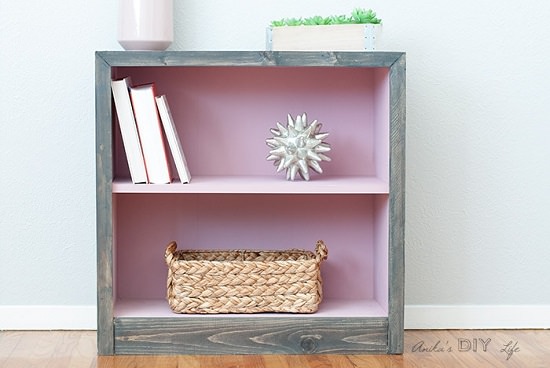 Remodel your plain old laminated oak bookshelf into a lovely rustic-looking modern barn wood-inspired bookshelf.
17. DIY Barn Wood Coat Rack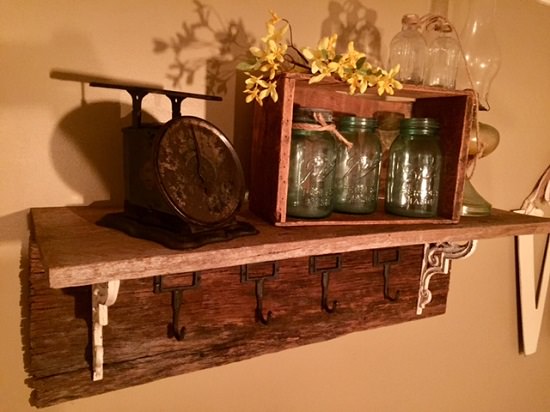 Decorate your home with this beautiful barn wood coat rack that only needs barn wood, two brackets, four hooks, and a few screws to get the job done.
18. DIY Barn Wood Toilet Cabinets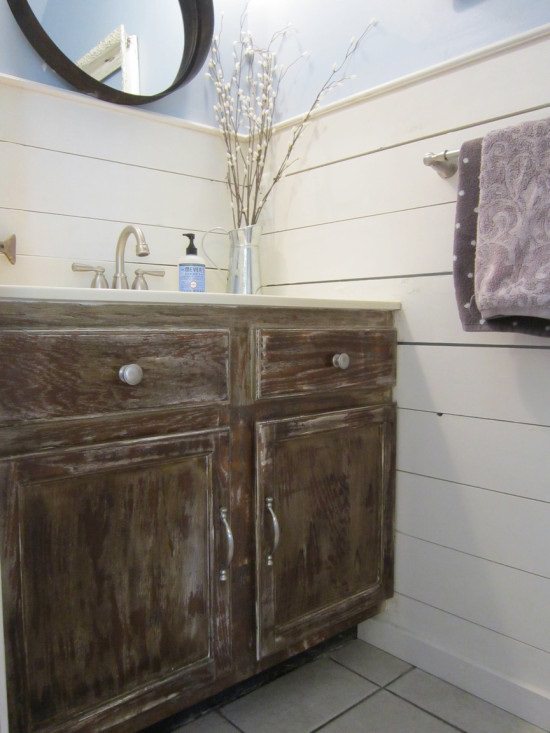 Give an instant makeover to your boring toilet cabinet by converting it into a vintage barn wood-inspired one.
19. DIY Barn Wood Countertops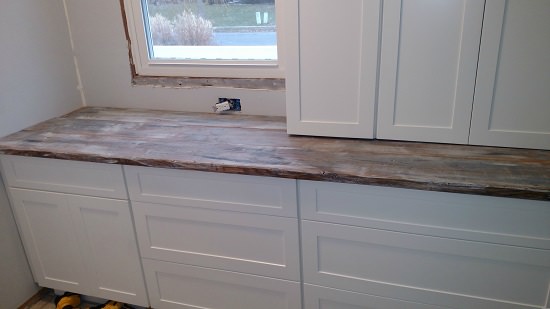 Bring old farmhouse vibes indoors by embellishing your kitchen with this barn wood countertop. It would be a great project to explore with your kids.
20. Barn Wood Wine Rack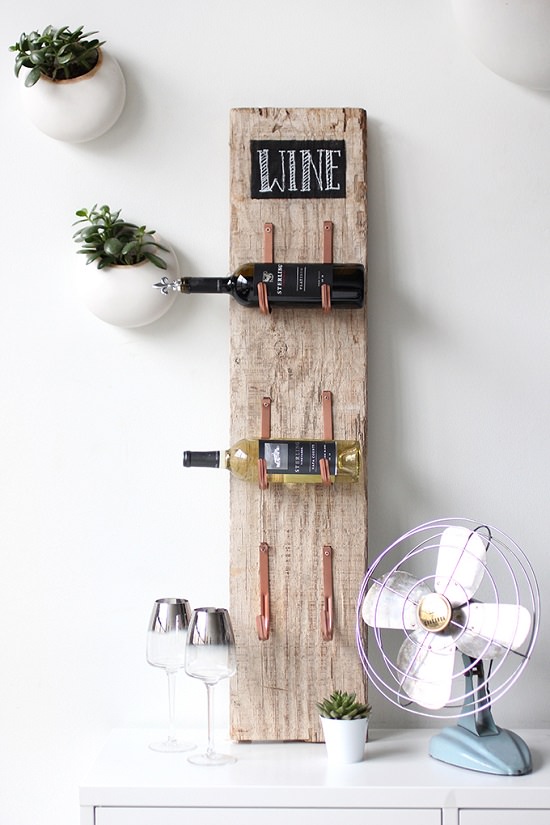 Barn wood, copper spraypaint, newspaper hooks, chalkboard paint, and painter's tape — all make for this cute and functional barn wood wine rack that prettifies any wall.
21. Pottery Barn Wood Inspired DIY Dresser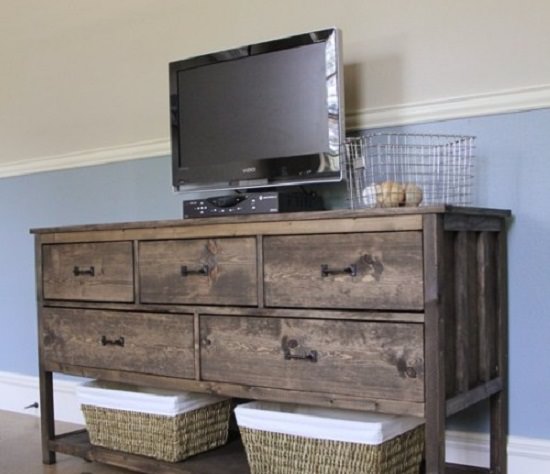 Made with hard plywood, glue, and wood stain, this pottery barn wood-inspired DIY dresser will be a unique addition to your home decor.
22. DIY Barn Wood Picture Frame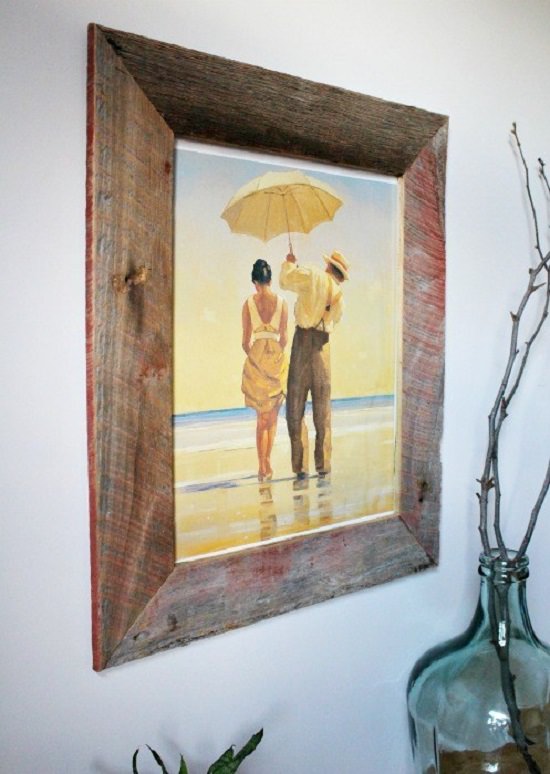 This budget-friendly barn wood-inspired picture frame DIY is easy to replicate and perfect for those willing to create catchy decor for their wall.