Check out these 26 DIY Drop Cloth Curtains to style your boring interiors with a touch of elegance and glam!
Why buy expensive curtains when you can make some cost-effective, stylish, and cozy ones at home? Take a look at these stunning DIY Drop Cloth Curtains ideas compiled only for you!
DIY Drop Cloth Curtains
1. Painter's Drop Cloth Curtain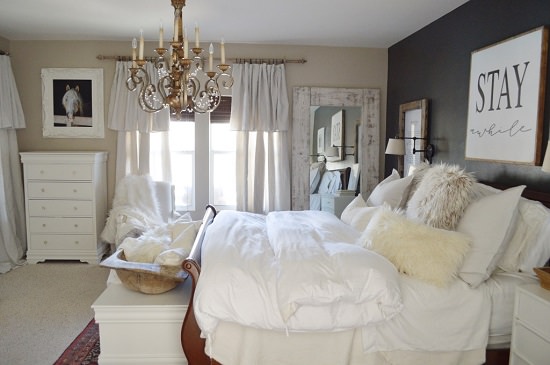 Grab a large painter's drop cloth, clip them up with a few drapery clips on the thrifty wooden rods, and you're done. No sewing and stitching are required. Read more details here.
2. No-Sew Drop Cloth Curtains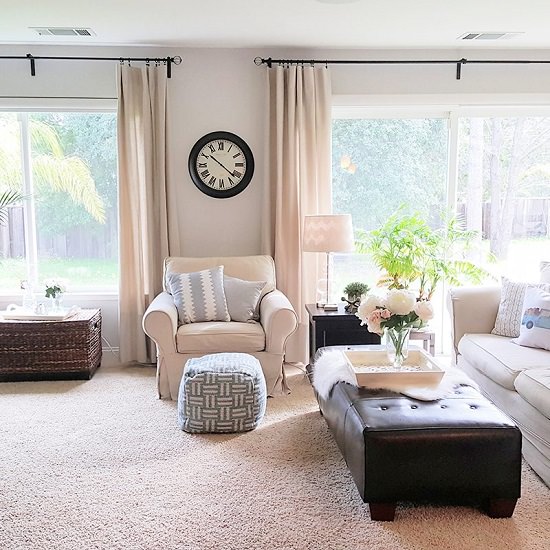 Give a neutral finished look to your windows by making no-sew drop cloth curtains that are cheap and shockingly beautiful. The best part, you don't need any sewing skills for this DIY.
3. Canvas Drop Cloth Curtain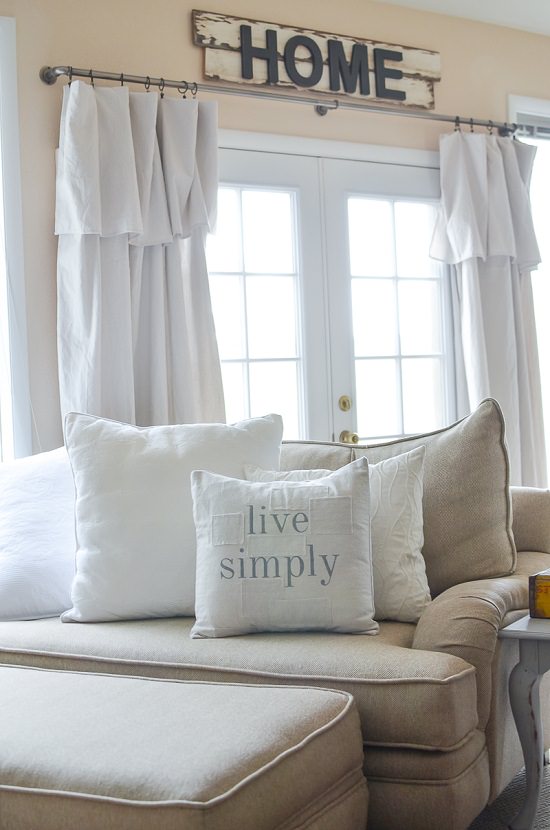 DIY your own drop cloth curtain with a two-step process that anyone can do. No measuring, cutting, or sewing; just your creative hand on large canvas cloth and you are good to go!
4. DIY Farmhouse Style Drop Cloth Curtains
Do you want to give your space a perfect farmhouse look but don't have enough budget? Do not fret, try this budget-friendly solution – DIY drop cloth curtain.
5. DIY Drop Cloth Curtains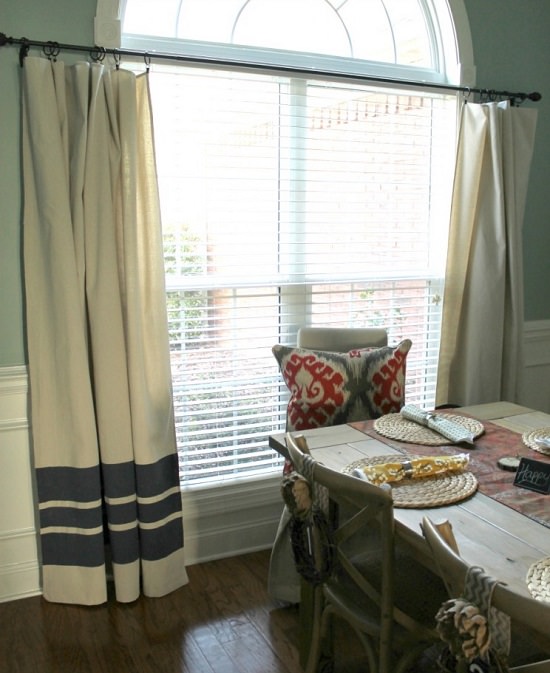 Made with drop cloths, brush, paint, and tape, these painted striped DIY curtains are the perfect backdrop for seasonal and winter decorations.
6. Chic Curtains Made From Canvas or a Drop Cloth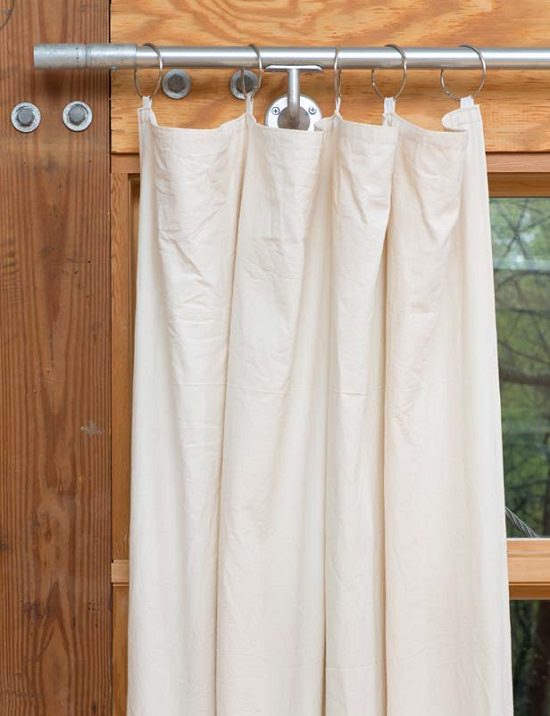 Add comfort to your living space by embellishing your windows with chic curtains made from canvas or a drop cloth. They are heavy-duty, keep the harsh sunlight out, and will not fade over time.
7. Bleached Drop Cloth Curtains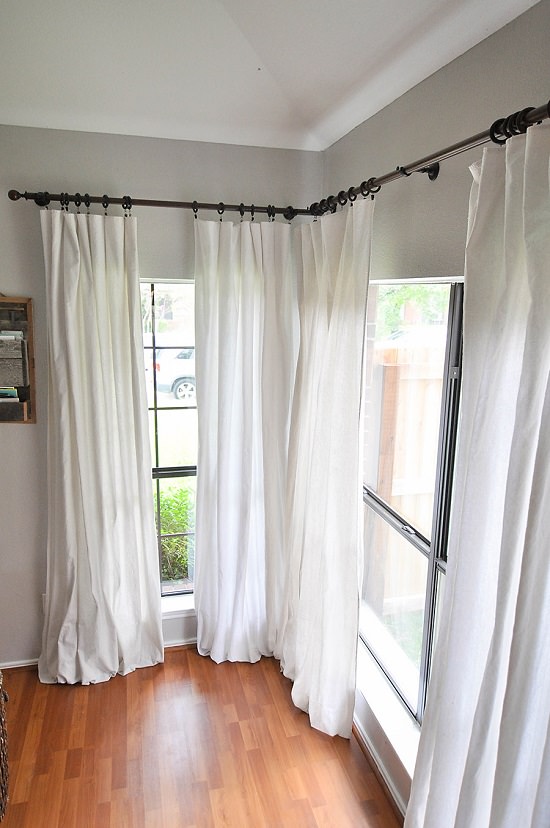 Brighten up your home inexpensively with bleached drop cloth curtains that are soft, textured, and gorgeous to look at. Make sure to bleach your drop cloth outside to avoid any mishaps.
8. Stenciled Drop Cloth Curtain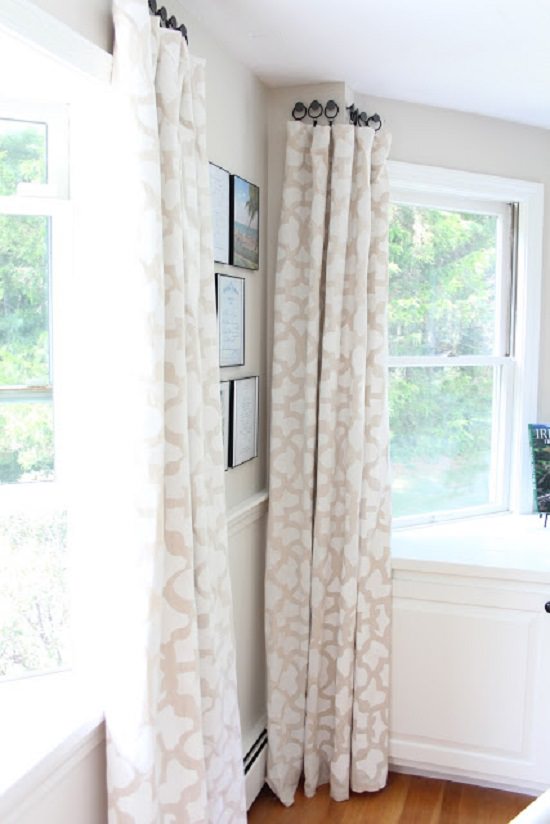 Transform the regular old drop cloth into a pretty window cover treated with a dash of paint, patience, and this amazing DIY.
9. DIY Drop Cloth Curtains In The Sunroom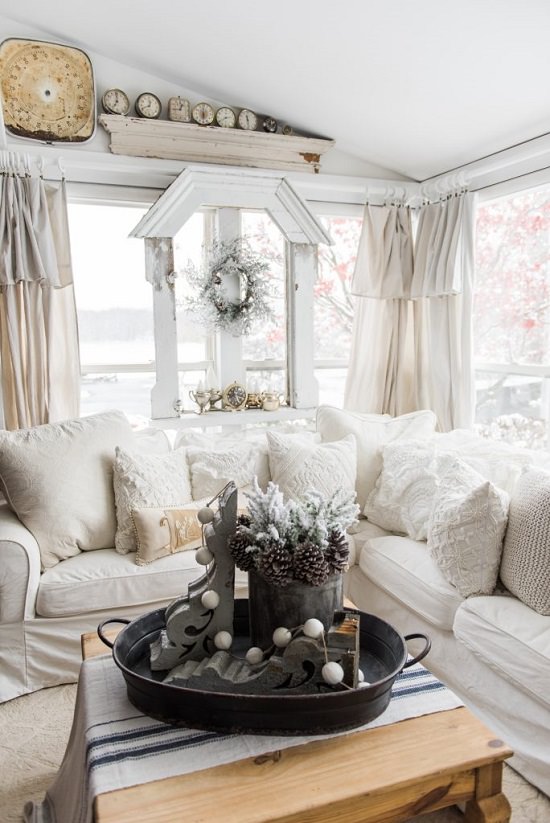 Amp up the cozy factor of your sunroom space by decking up the windows with these super easy-to-make DIY drop cloth curtains.
10. Cheap + Easy Drop Cloth Curtains
Look how this creative head turned simple drop cloths into pretty curtains using bleach and hung them up with curtain clips on the rod to give a complete makeover to her space.
11. Bleach Drop Cloth to Make it Soft and White
Turn the rough and coarse tan fabric of drop cloths to a soft white texture using bleach and this amazing technique. Once drop cloths are bleached, use them as curtains.
12. Canvas Drop Cloth Curtains
Give your room windows a fresh lease of life with these super cheap curtains made from canvas drop cloths.
13. DIY Patio Drop Cloth Curtains
Take your creativity to a new level by adding coziness, elegance, and privacy to your tedious patio using DIY drop cloth curtains.
14. Dyed Drop Cloth Curtains
If you want vibrant and colorful drop cloth curtains rather than white, dyeing is the last resort. Pick your favorite color dye, and mimic the process exactly, as shown in the video.
15. Simple & Gorgeous DIY Drop Cloth Curtain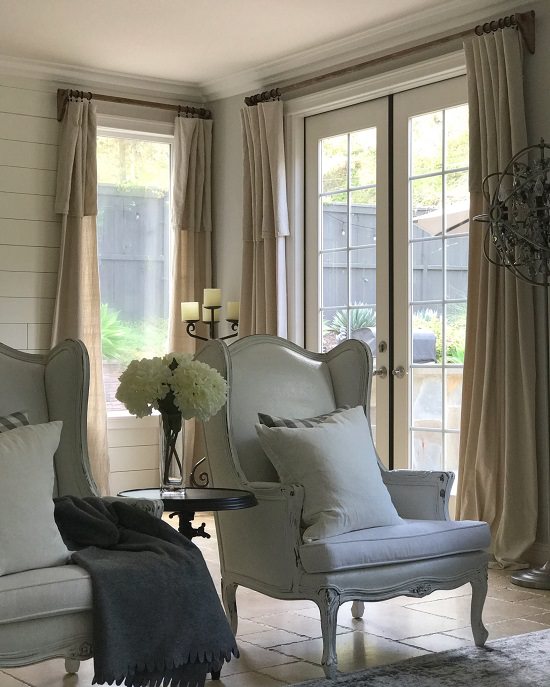 With a quick wash and dry, a little snip, and clip, you can easily make a bunch of these simple & gorgeous DIY drop cloth curtains in a jiffy.
16. Pretty Pleated Drop Cloth Curtains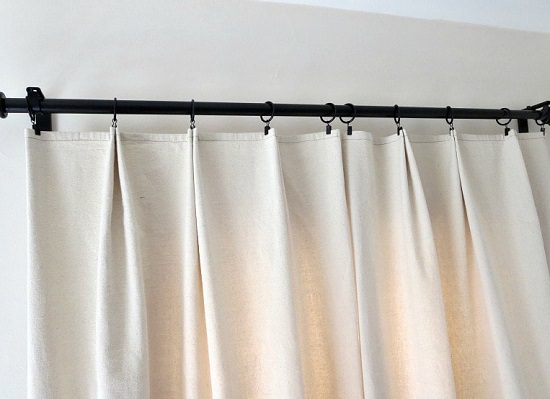 Add warmth and coziness to your home with these super cheap and pretty pleated drop cloth curtains. Take inspiration from this DIY.
17. DIY Drop Cloth and Lace No-Sew Curtains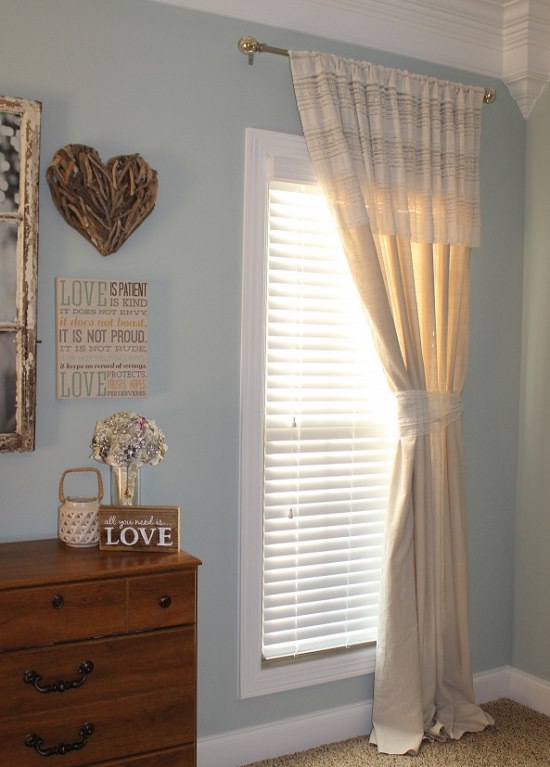 Looking for budget-friendly curtains that can add privacy and style to your living room? Look no further than these fancy DIY drop cloth and lace no-sew curtains.
18. Customize Drop Cloth Curtains with Paint & Stencils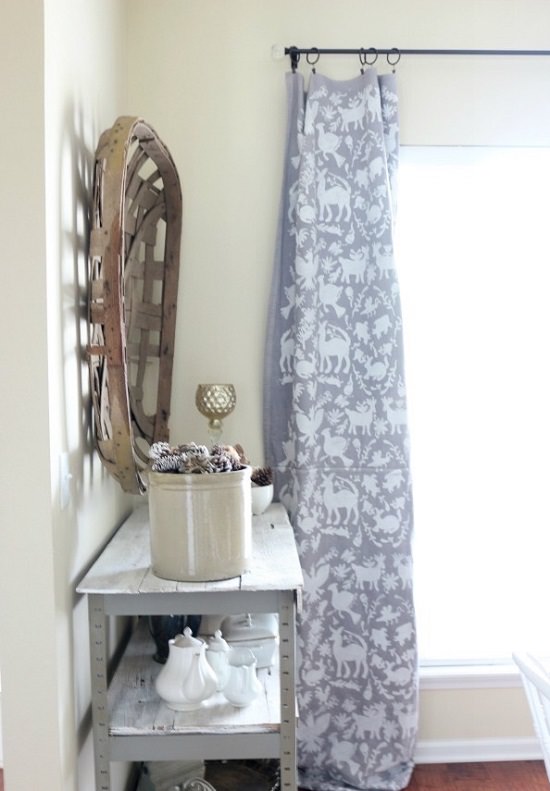 All you need are drop cloths, chalk paint, stencils, fabric dye, foam roller, and blue painter's tape to DIY these amazing customized drop cloth curtains.
19. Simple Drop Cloth Curtains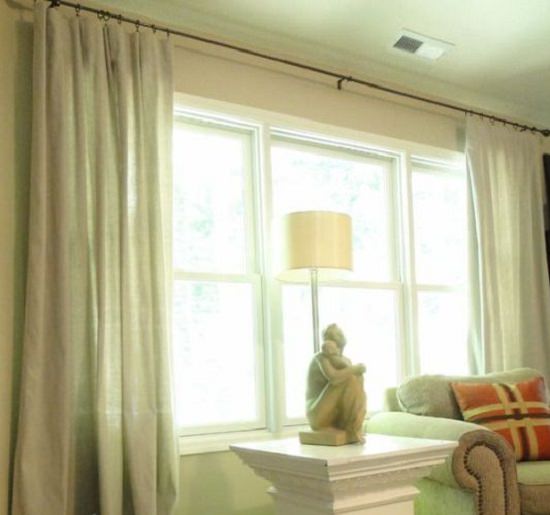 Spruce up your home decor easily by DIYing curtains out of drop cloths. These curtains look adorable and do not cost you a fortune. Details are here.
20. Drop Cloth Curtain for Under $30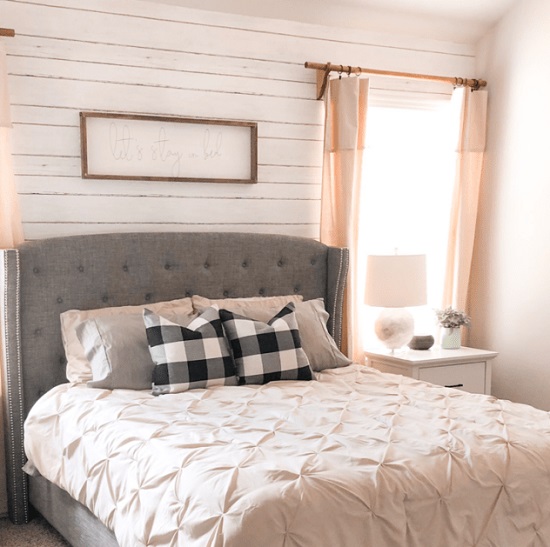 Yeah! You read it right! You can customize your bedroom curtains for under 30$ using drop cloths, isn't it amazing and crazy?
21. Drop Cloth-Smocked Curtains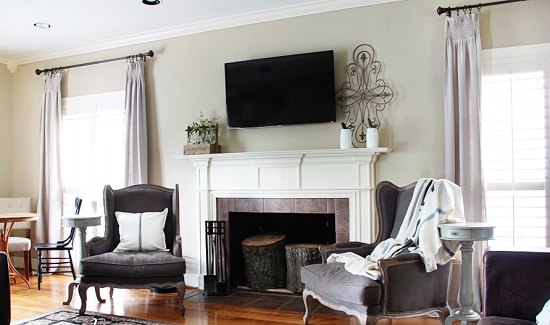 Give a casual and comfortable backdrop to your living room with a bit of texture by decking up the windows with drop cloth-smocked curtains. This project is time-consuming, but the results are pretty satisfactory.
22. Moroccan Stenciled Drop Cloth Curtains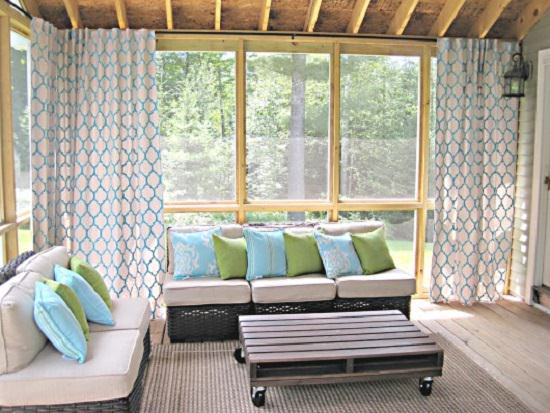 Create excellent drapery for your screened-in deck using quick, easy, and affordable Moroccan stenciled drop cloth curtains.
23. DIY Drop Cloth Shower Curtain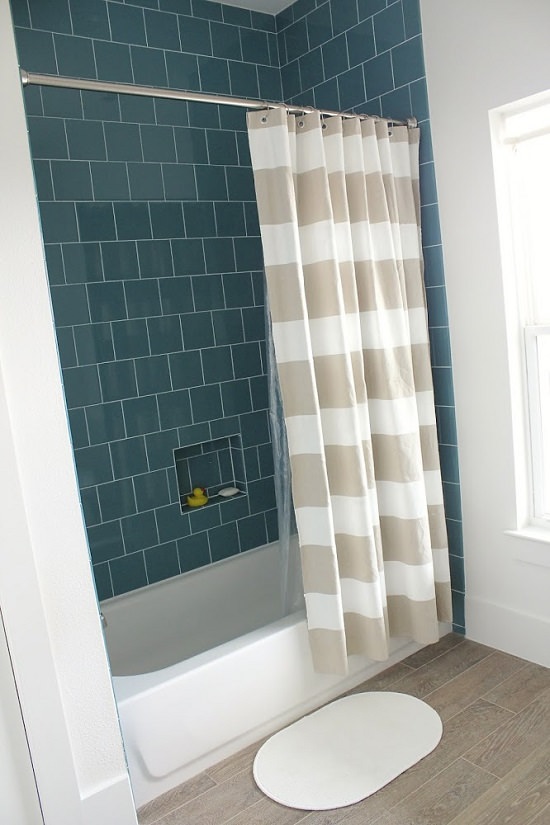 If you can't stand the dinky appearance of your shower curtains, swap them out with drop cloth curtains that are painted and striped for a unique look.
24. DIY Ruffle Drop Cloth Curtain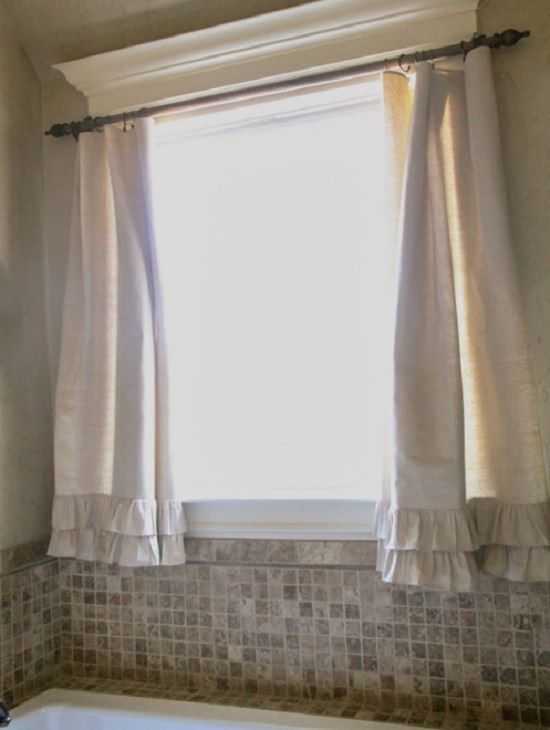 Spice up the monotonous drop cloth with folding, ironing, and straight stitching to create chic curtains that'll surely transform the way your bathroom looks.
25. Painters Drop Cloth on Galvanized Pipe Rods
Glam up your back patio by installing drop cloth curtains using brackets, a drill, and galvanized pipe rods. These super economical curtains block harsh sun rays and provide privacy as well.
26. Garage Curtain Made from Drop Cloths
Connect threaded pipes to the garage ceiling using floor flanges, T-fitting, and screws. Lastly, attach drop cloths to the hanging pipe using curtain clips, and you're done. Watch the video to learn the tutorial.