Now that summer is here, I find myself looking for fun ways to freshen things up in the house. As you know by now, Joel and I are all about creating spaces that are both affordable and attainable! Whether it's creating a one-of-a-kind shelving unit for the living room or a thrifted buffet, we do what we can to make our home truly ours!But let's be honest! Not all of us can afford to remodel or recreate these beautiful spaces we see in the magazines, no matter how hard we try. For the longest time, I've eyed so many gorgeous pieces from all my favorite magazines and blogs, but there was NO way I could spend that kind of cash. Then I signed up with Wayfair Daily Salesand everything changed! With up to 70% off of items, I could suddenly justify spending money on a few pieces to spruce up the space.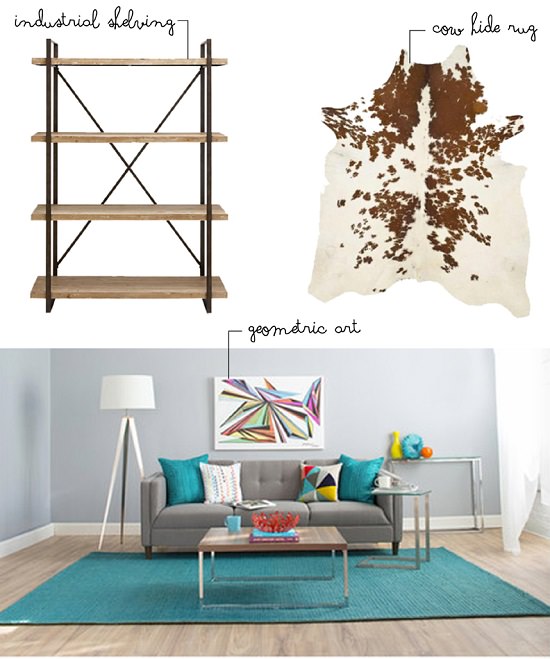 Whether it's a wood shelf for an office space makeover, a rug to add texture to your dining room or fun artwork for the living room walls, it's just a click away! Best part is, you get deep discounts on all your favorite items to make over any space to suit your budget needs! If you don't see anything that appeals to you, no problem – EVERY DAY is a new sale with a ton of items to choose from.
Ultimately, I fell in love with this mid century inspired bench (sorry, this item is no longer on sale)! It was perfect for our living room space and I was able to create a little window seat to enjoy all that natural light. It's super versatile, so I can move it around from room to room if need be!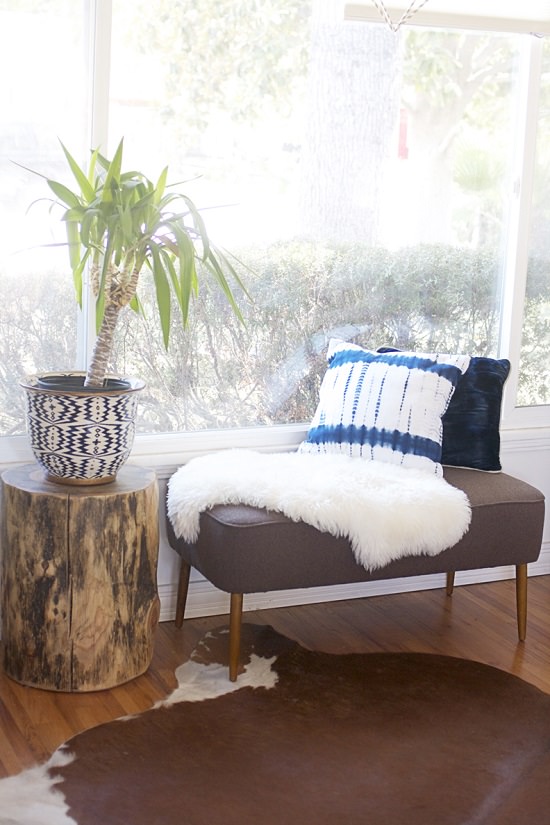 I'm loving the mad men look and the dDanishinspired design. You can't beat those birch wood legs and simple lines! It fits in perfectly with our other pieces in the space and I can't wait to bring it with us to Canada when we move into our new pad.
Be sure to sign up below so you don't miss out on these amazing sales for your home! If you are wanting to makeover a space and have any questions, feel free to leave a comment or email me – I'd love to help!