Engage yourself in some creative yet quirky crafts for the garden by making these DIY Ice Cream Cone Planters!
If you want to give your space a unique eye-catching focal point with a touch of greenery, check out these DIY Ice Cream Cone Planters.
Here are some fantastic orchid planter ideas
---
DIY Ice Cream Cone Planters
1. Ice Cream Cone Seedling Planter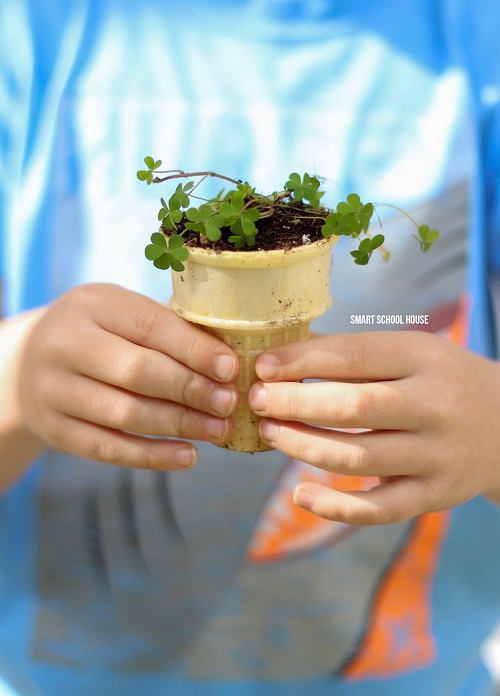 Are you looking for some biodegradable planters for seedlings? Use ice cream cones. The details are here.
2. DIY Laced Up Hanging Planters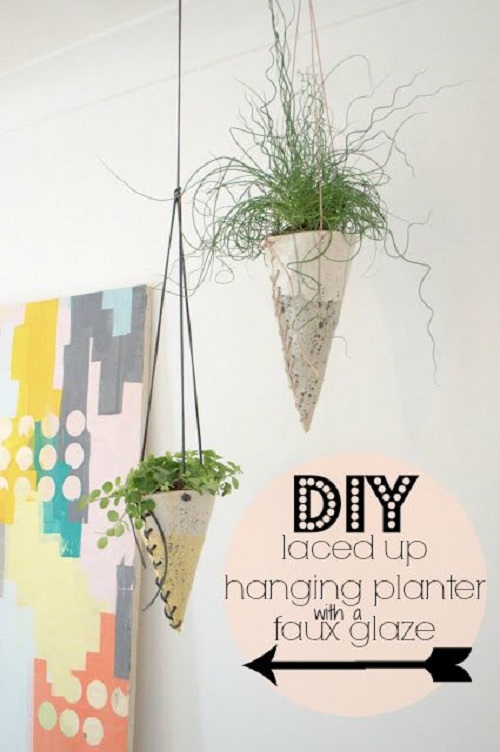 Enhance the look and charm of your dull living area by adding these funky dangling ice cream cone-shaped planters. Get the instructions here.
3. Under $10 Clay Ice Cream Cone Planter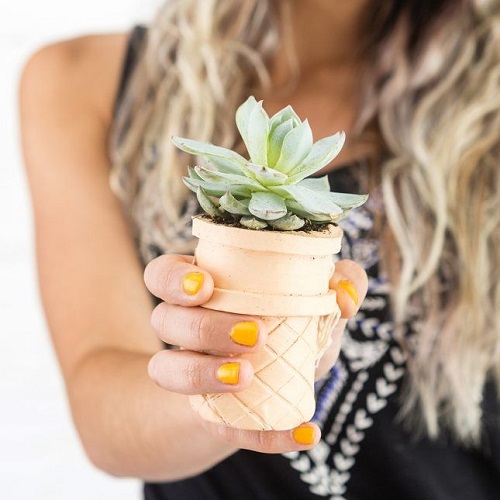 All you need are a rolling pin, clay, shot glass, x-acto knife, straw, and popsicle sticks to complete this DIY. It's one of the best DIY ice cream cone planters on this list.
4. Styrofoam Cone Succulent Planters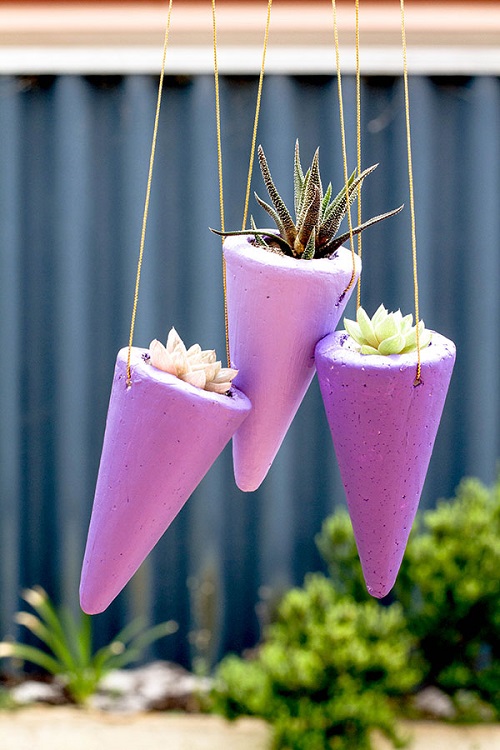 Copy these cool styrofoam cone succulent planters to give your porch a chic conversation piece. The details are here.
5. DIY Conical Planter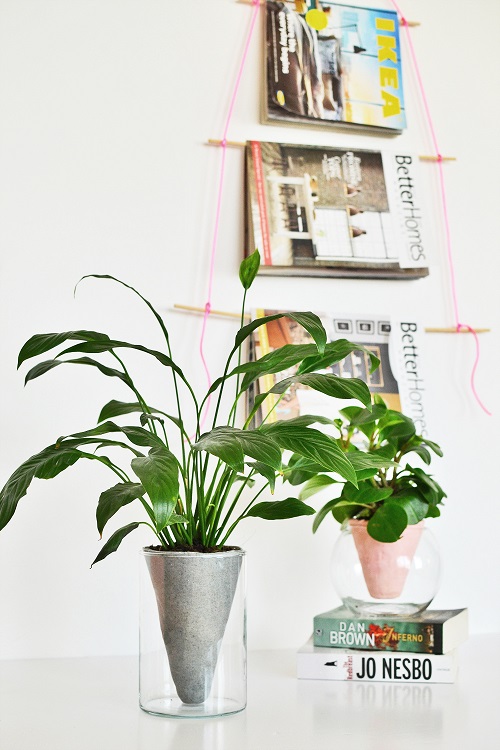 Craft this elegant conical planter out of clay to showcase real or faux plants on the coffee table. Read this article for more info.
6. Ice Cream Cone Wall Planters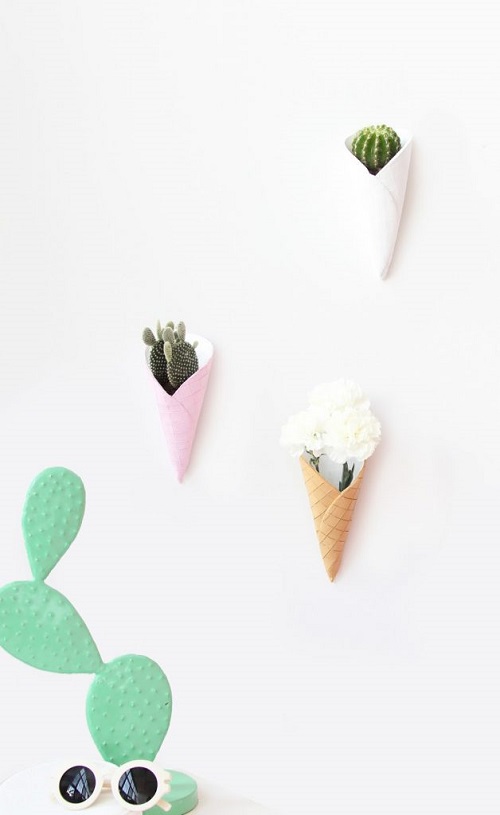 Adorn your monotonous home or office wall with these wall-mounted ice cream cone planters for an interesting look. Follow this article to learn more.
7. Ice Cream Cone Cement Planter
These concrete cone planters can make any dull corner more lively. Check out this short video for instructions.
8. Waffle Cone-Shaped DIY Hanging Planters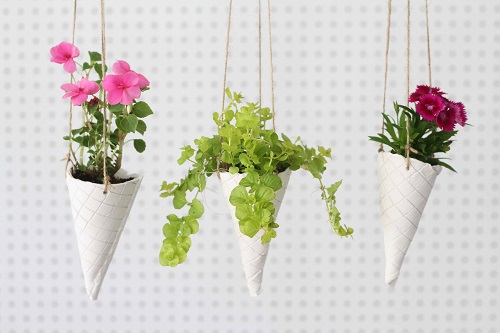 Show off your clay crafting skills by creating these beautiful, waffle cone-shaped hanging pots. Read the details here.
9. Giant Ice Cream Cone planter
Watch this step-by-step video tutorial to make a rustic planter that looks like a giant ice cream cone.
10. Ice Cream Cone Shaped Planter
Made from jute cloth, cement, and chicken wire, this cone planter is an excellent addition to the indoor or outdoor garden.
Find out some creative wine barrel planter ideas here