Are you looking for some classy Snake Plant Decor Ideas? We have your back with the most stunning and affordable options across the web!
The snake plant or mother-in-law's tongue plant is easy to maintain, removes toxic air pollutants, and complements all home decor styles. If you want to beautify your space with its stunning foliage, check out these fantastic Snake Plant Decor Ideas.
Here are some different types of spider plants
---
Snake Plant Decor Ideas
1. Use a Turtle Planter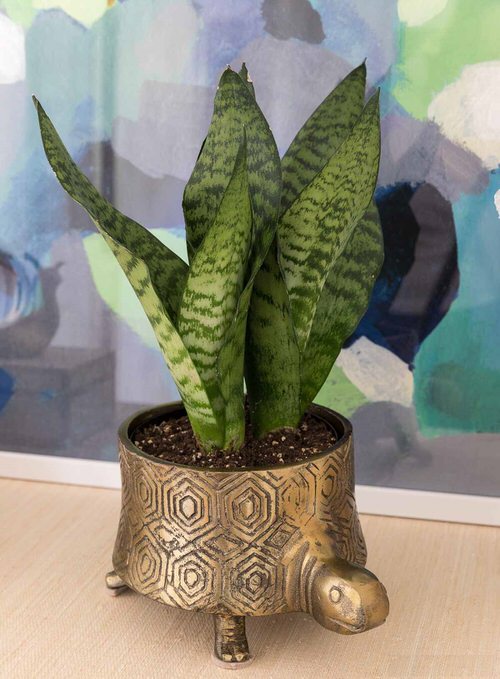 Give an interesting look to your boring living space by growing snake plants in a unique brass turtle planter.
2. Use a Tall White Pot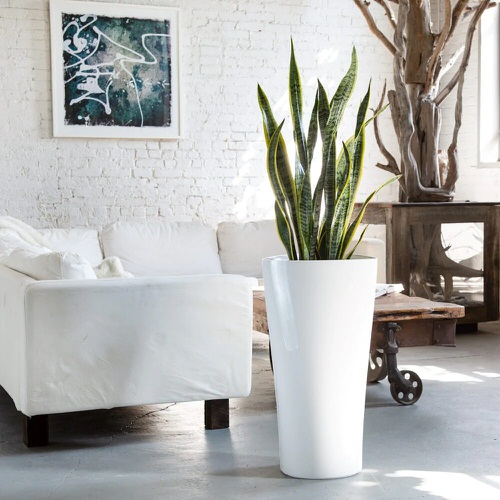 Plant this foliar specimen in a tall white pot to create an eye-catching accent piece. This setup looks great in corners or as a stand-alone centerpiece.
3. Boho Chic Ceramic Tile Planter Box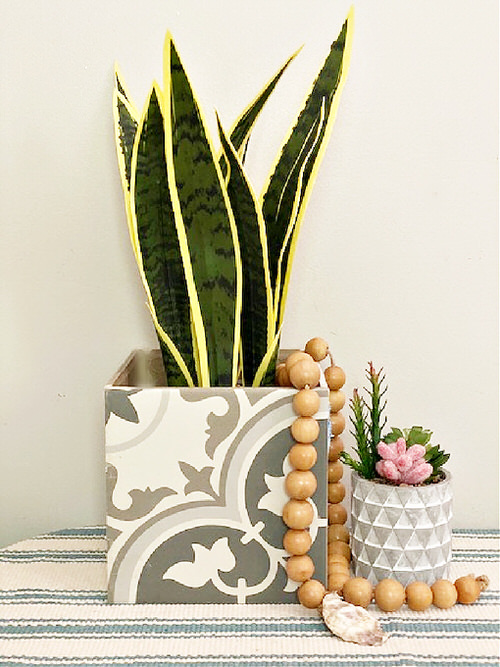 Make this fun boho-inspired ceramic tile planter box to exhibit your lovely snake plant on the coffee or patio table for a captivating look.
4. On a Tiered Corner Stand and Wooden Stool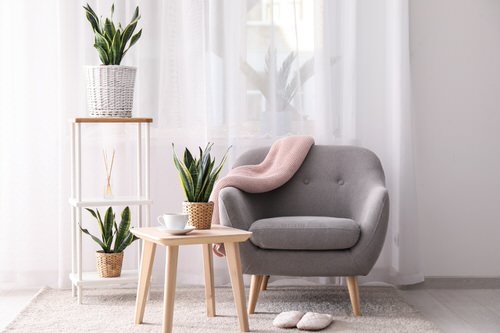 Introduce a tall corner stand and a wooden stool adorned with snake plants to jazz up your dull living room. It's one of the easiest snake plant decor ideas.
5. Display Snake Plants on Cinder Blocks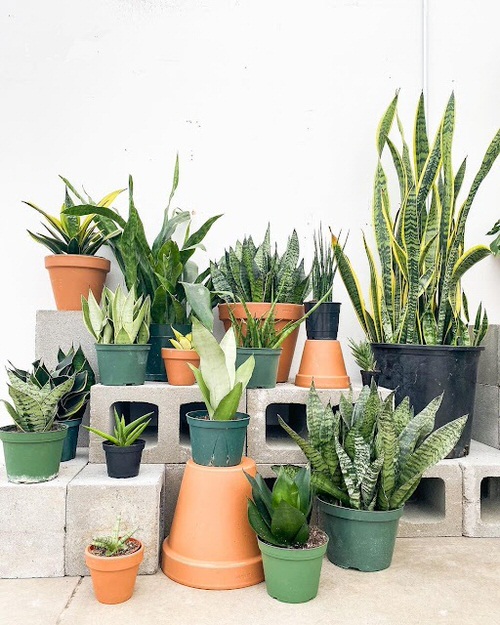 Arrange cinder blocks on top of each other and then place a few snake plants on them for an interesting look.
6. Mother-in-Law's Tongue Plants on Staircase
Set some snake plants on the staircase to add character and visual appeal indoors.
7. Glass Bowl With a Brass Watering Can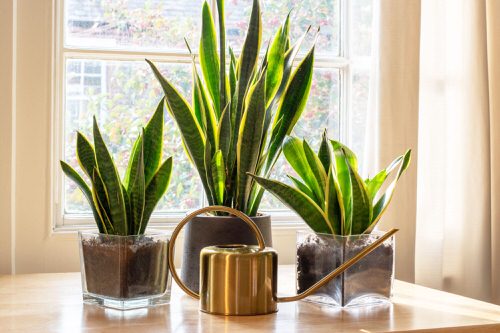 Add some pizzazz indoors by growing snake plants in glass bowls instead of regular pots. Keep a brass watering can with them for an added charm.
8. White Pot on the Mantel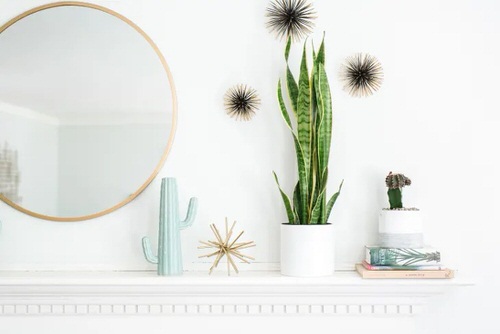 Enhance the aesthetic appeal of your living room by adorning the fireplace mantel with a stunning snake plant.
9. Indoor Snake Plant Collection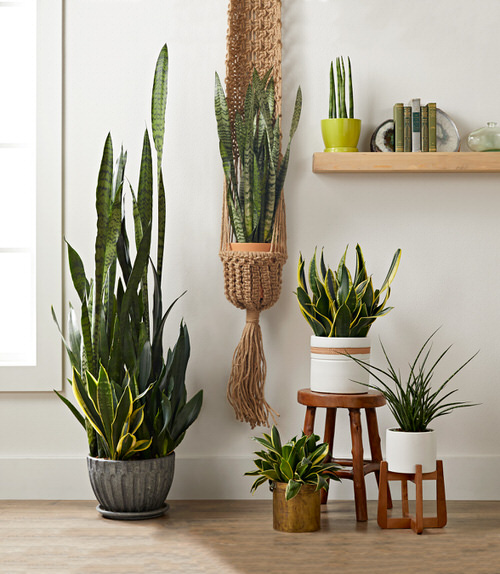 If you want an eye-catching focal point in your abode, grow a couple of snake plants in different stylish planters.
10. Snake Plant Kokedama Dining Table Centerpiece
Watch this video tutorial to make a stylish kokedama dining table centerpiece using snake plants and other supplies.
11. In a Rustic Planter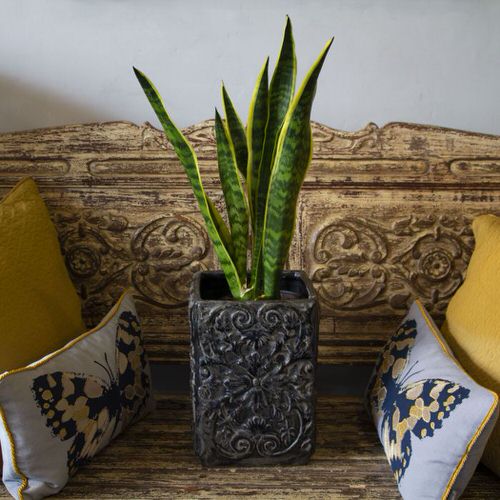 A snake plant potted in a rustic-looking planter is what you need to amp up the look and feel of your home decor.
12. Snake Plant Near the Window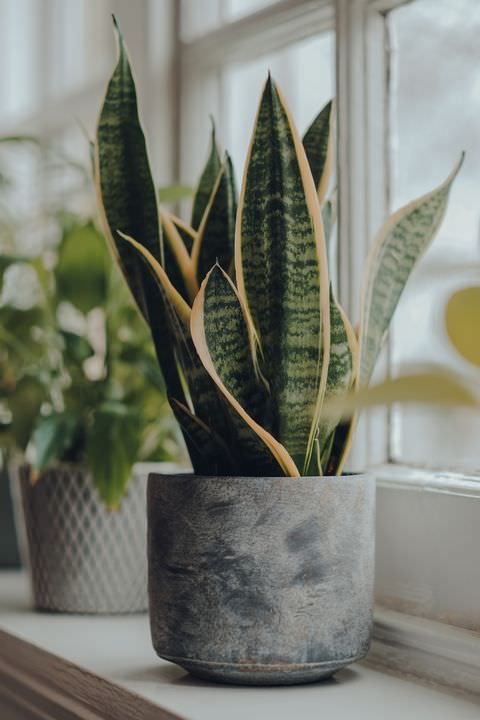 Are you considering decorating the dull window space with greenery? Snake plants would be an awesome choice.
13. Snake Plant Porch Decor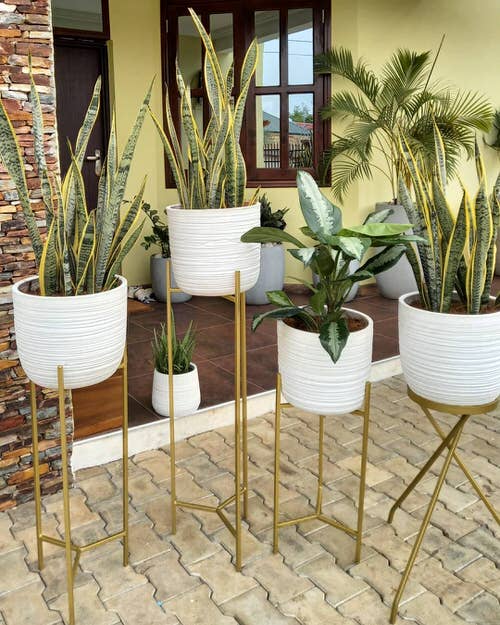 Grab elegant white pots, gold-plated stands, and snake plants to make your porch more attractive.
14. Pressed Dried Grass Art Frame and White Pot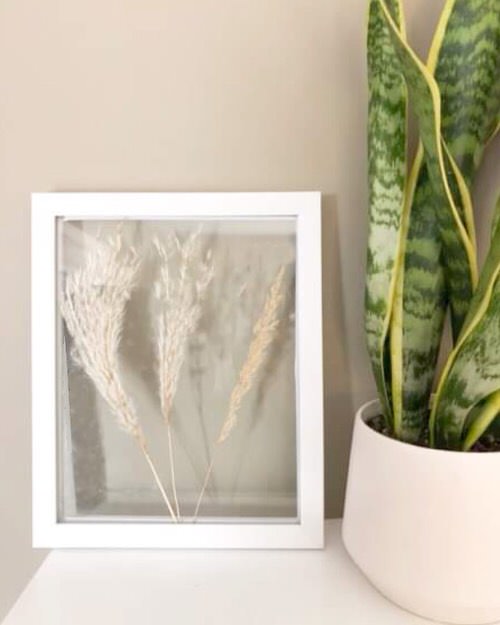 Decorate a shelf with white dried grass art frame and potted snake plant to create an incredible view.
15. Jute Planter Near Frameless Full Standing Arch Mirror
Don't let the space around your frameless, full-standing arch mirror go to waste. Simply display snake plants in a jute planter near the mirror to enhance the appeal.
16. Snake Plants in Plastic Bottle Planters
Learn how to transform empty plastic bottles into stylish planters to showcase snake plants' beauty.
17. Mother-in-law's Tongue Plant in Egg-Shaped Planters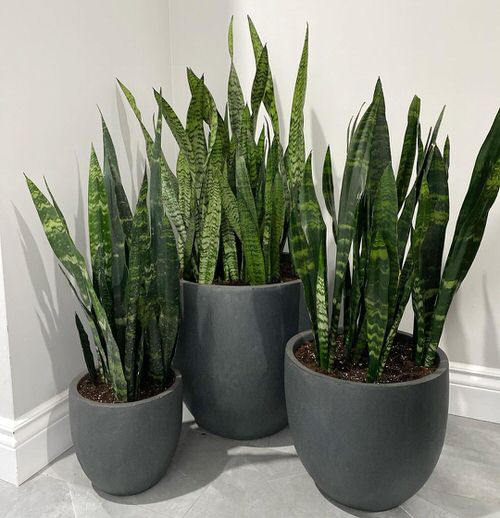 Grow snake plants in dark grey, egg-shaped concrete planters to brighten up any dull corner.
18. DIY Wood Log Planter for Snake Plants
Learn how to turn a wooden log into a peculiar planter for snake plants in this video tutorial. It's an ideal decorative piece for the living room, porch, and patio.
19. Use Cedar Hexagon Planters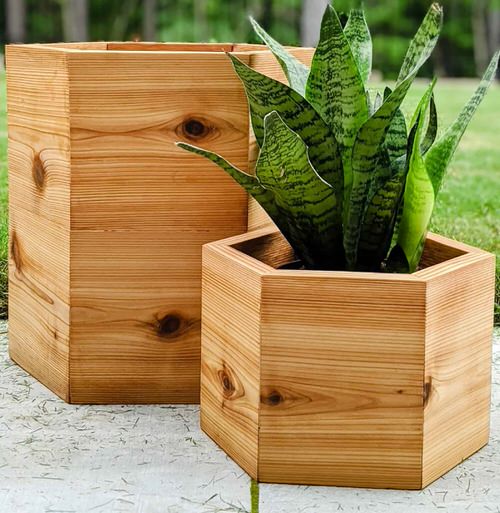 Instead of showing off snake plants in ugly pots, keep them in these easy-to-make, stunning hexagonal cedar planters. Read more here.
20. Different Sized Plants on a Table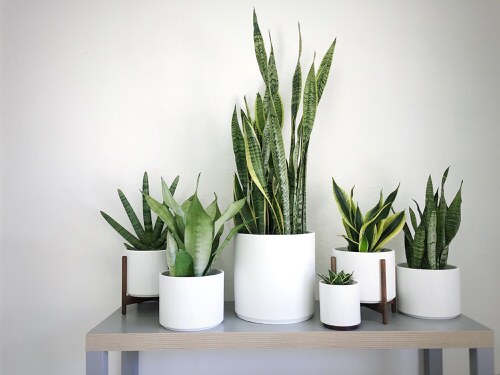 Exhibit snake plants of different sizes in white-colored pots on a table to create a nice little green nook indoors.
21. In a Black Shiplap Planter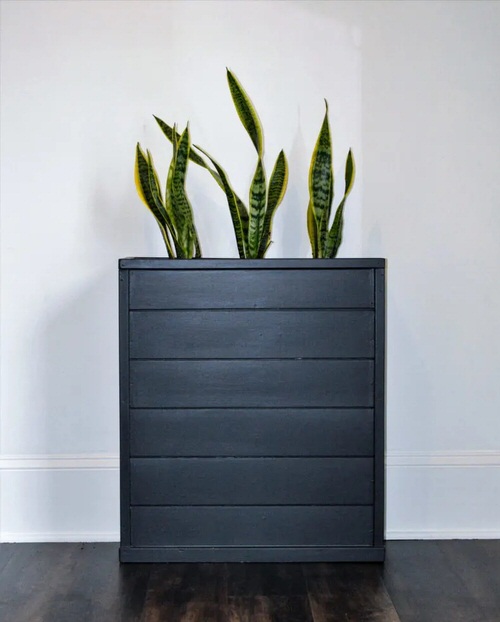 Consider using a black shiplap planter to showcase your favorite snake plant variety in the living room. The tutorial is here.
22. Wall Hanging Snake Plant Decor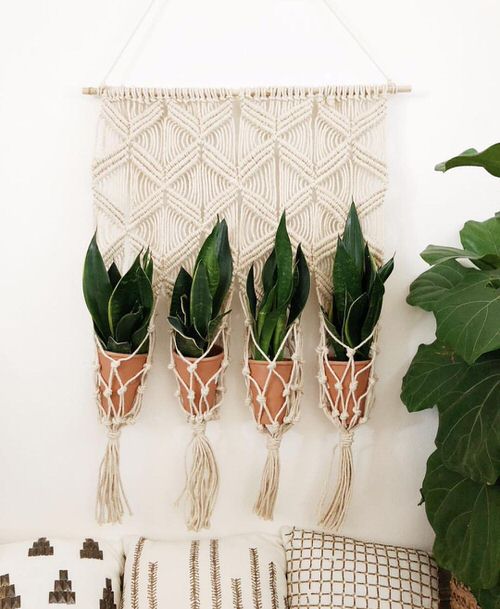 With its intricate macrame work, this creative snake plant wall-hanging is an excellent means to display greenery with style.
23. Snake Plant in Beautiful Black Pot
This black-colored pot featuring macrame artwork and a snake plant creates an attractive conversation piece.
24. With a Cactus, Rug, and Skull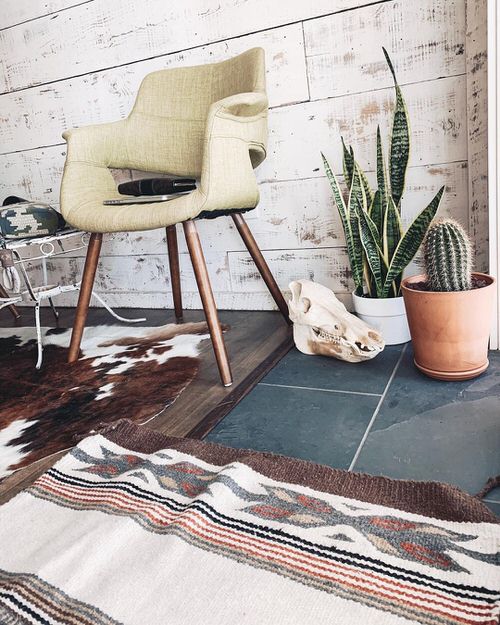 To make your space stand out, embellish it with a potted snake plant along with a chic rug, a cactus, and an animal skull.
25. On the Kitchen Island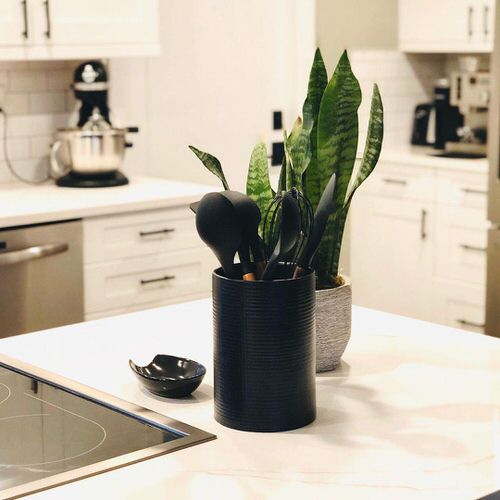 Put snake plant on the kitchen island for a modern touch. It's one of the most amazing snake plant decor ideas.
26. In a Bedroom Corner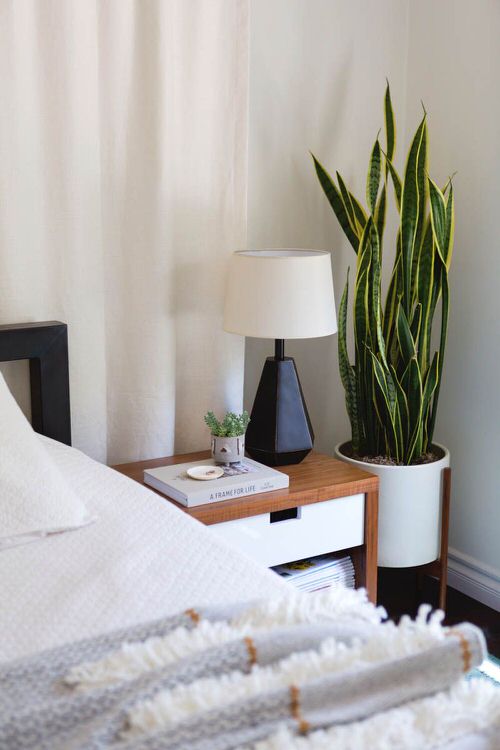 Thanks to their exotic appearance and ability to purify indoor air, snake plants are a must-have addition to the bedroom.
27. Near Large Windows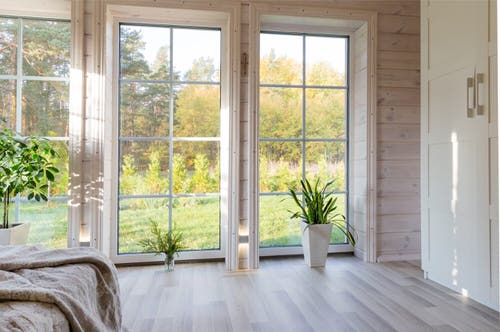 Make the most out of the space around the large windows to show off your mother-in-law's tongue plant.
28. Snake Plant Paired With a Candleholder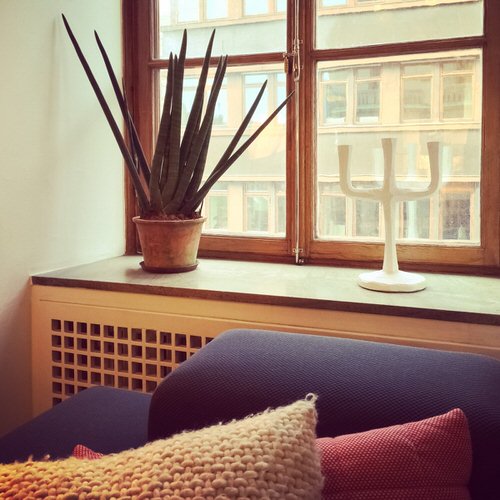 Get creative and pair an old candle holder with the snake plant on the windowsill for a unique look.