Rather than using traditional medicines, try the all-natural and cost-effective bruise balm recipe that helps you to get rid of bruises without any hassle.
What Is a Bruise?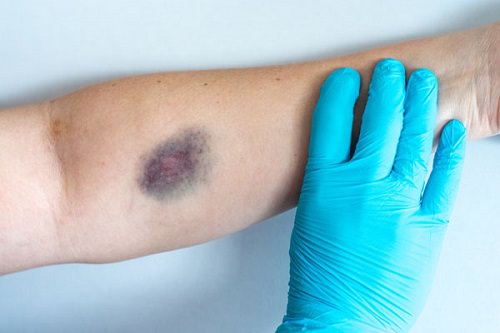 A bruise is a temporary discoloration of the skin. It arises because of damage to the tiny veins present beneath the skin due to any kind of trauma, resulting in blood coagulation. There are some conditions that cause bruising. As a bruise starts to heal with time, its color varies throughout the lifespan. The average healing period of a bruise is 7-14 days. To speed up the healing process, consider trying any of the below bruise balm recipes.
Bruise Balm Recipes
To reduce the appearance of a bruise, try the below organic balm recipes that will do the trick.
1. DIY Homemade Daisy Bruise Balm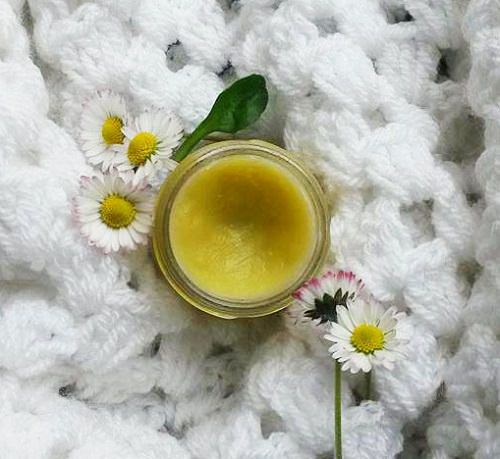 Infused with the goodness of daisy flowers, this balm is very effective to treat bruises & minor wounds as well.
Supplies
2 Handfuls of Daisy Flowers
10-12 Drops of Lavender Essential Oil
4 Tablespoons of Beeswax
Tin Containers
Cooking Pot
Heat-Proof Bowl
A Jar
Directions
To make daisy infused oil; add 2 handfuls of daisy flowers into a jar and fill it completely with olive oil.
Leave it for two days. After that, strain out the daisies and save the oil into a separate container.
Now, add 1 cup of daisy oil, 4 tbsp of beeswax, with 10-12 drops of lavender essential oil into a heatproof bowl.
Use the double boiler method to melt these ingredients properly.
Once melted, pour the resultant liquid into tin containers and let them cool.
This balm lasts for at least a year.
2. DIY Comfrey Bruise Balm Recipe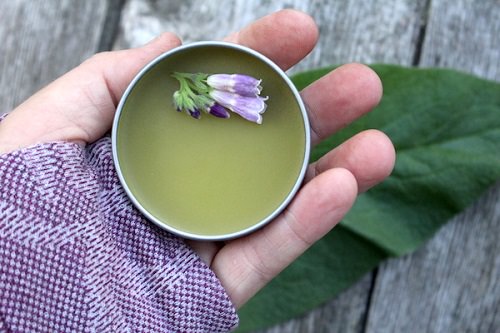 Loaded with the therapeutic properties of comfrey, this astounding balm recipe can reduce the appearance of bruises.
Supplies
A handful of Dried Comfrey Roots or Leaves
1/2 Cup of Extra Virgin Olive Oil
2 Tbsp of Organic Beeswax
1/2 Tsp of Vitamin E Oil
10-12 Drops of Tea Tree Oil
Glass Jar with Airtight Lid
Cooking Pot
Sauce Pan
Heatproof Bowl
Tin Containers
Medium-sized Bowl
Directions
Add a handful of dried comfrey roots or leaves along with 1/2 cup of olive oil into a bowl, and put it into the cooking pot filled with water to make a double boiler.
Then, place the pot onto the stove over the medium-low burner for 1-2 hours. When the water is simmering, turn the heat to low.
Once you're done, strain the comfrey infused oil into a container.
Now, add 2 tbsp of beeswax into a heatproof bowl and melt it properly.
Transfer the melted beeswax, 1 cup of comfrey infused oil, 1/2 tsp of vitamin E oil with 10-12 drops of tea tree oil into a medium-sized bowl, and stir them well.
Empty the resultant liquid into the tin containers and let it cool down.
This bruise balm lasts for up to 5-6 months.
How To Use
Before going to bed, take a sufficient amount of the above daisy or comfrey balm.
Then, rub it generously onto the bruise affected area with your fingertips.
Repeat these home remedies up to a week, to get rid of the bruise completely.
A bruise is a temporary discoloration which fades away in 2 weeks. However, you can get rid of it early by trying the above bruise balm recipes. Let us know your queries and suggestions by hitting the comment button below.