Take your craftiness to another level by DIYing these lovely color block wooden hearts, a perfect decor piece for valentine's day!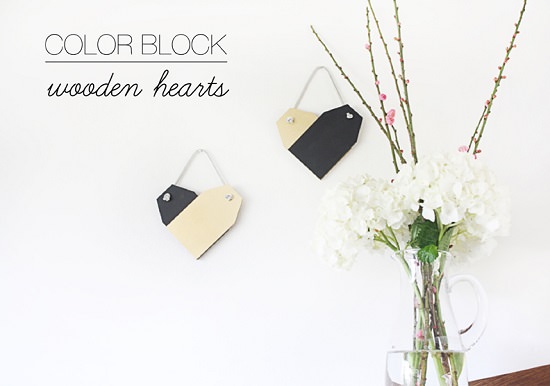 The other day, I stopped at the craft store to take advantage of my free time! I had no kids with me and some time to kill, so naturally that's where I gravitate towards! I came across some cute wooden tags that I decided to convert into Color Block Wooden Hearts.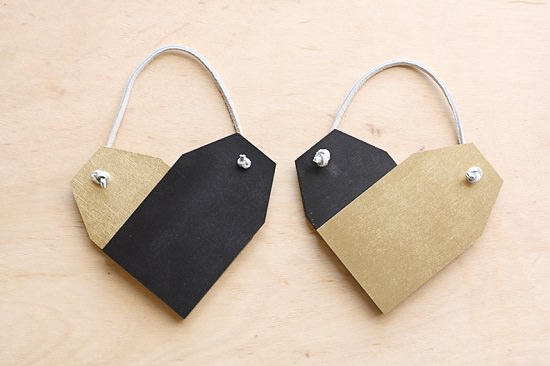 Color Block Wooden Hearts
What you will need
4 Wooden tags (I found mine at Berverly's)
Spray paint in two colors (I chose black and gold metallic)
Hot glue gun
Leather scrap strings (I found mine at Hobby Lobby

)
What to do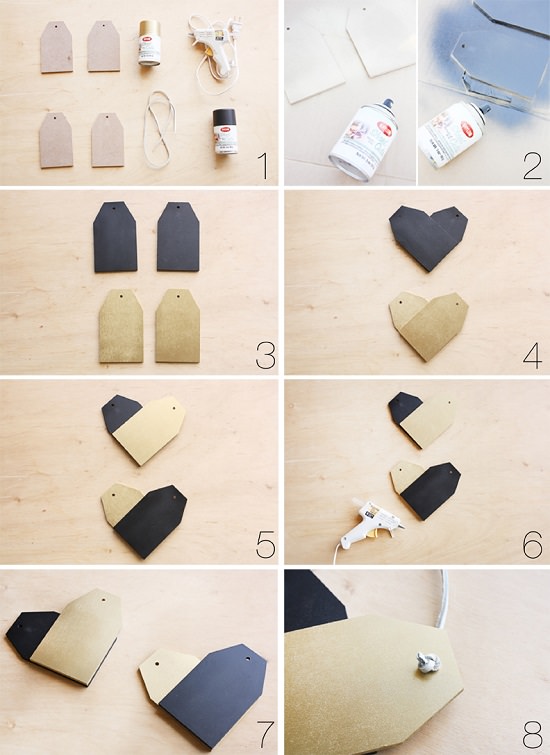 Before starting this project, it's important to gather all the needed supplies for quick and easy access.
Spray paint two tags black and two tags gold properly (or other colors you may have chosen).
Do as many coats as it takes for the tags to be completely covered and let them dry completely.
Crisscross your tags to create a heart shape.
Place the gold and black tags together to create that color block look.
Hot glue the tags together.
Press down firmly to ensure they are attached securely
Tie your leather through each hole and create a knot. I used leftover leather from our Handmade Christmas Ornaments, but you can find yours at most craft supply stores.
This was such an easy DIY and took only a few minutes to complete! They are the perfect piece to hang on your wall, you could almost leave them up year-round or on special occasions. The wood and leather always make a great combination and the black, gold, and white go nicely with the rest of our home decor quite well!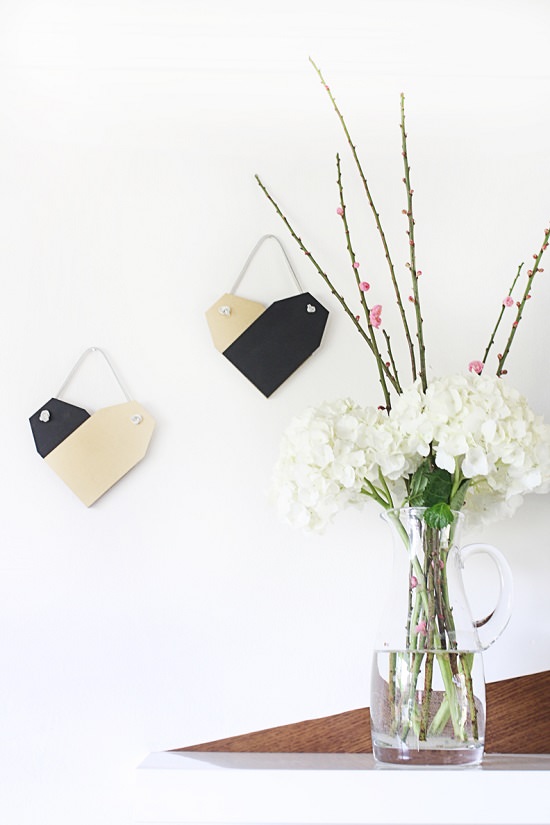 These would make great little gifts too! What do you think?!