Bring the bohemian vibes and charm to your bedchamber by taking inspiration from these crazy Boho Bedroom Decor Ideas!
Make your bedchamber stand out by adorning the space with bohemian glam and style using these fantastic Boho Bedroom Decor Ideas.
Here are some boho office decor ideas
---
Boho Bedroom Decor Ideas
1. Bedroom With Bohemian Glam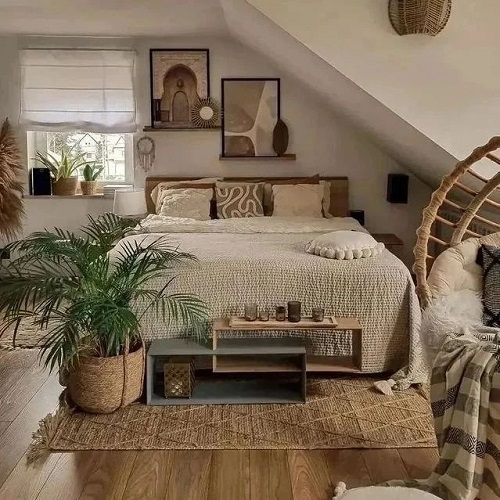 2. Plants, Wicker Basket, and Chic Chandelier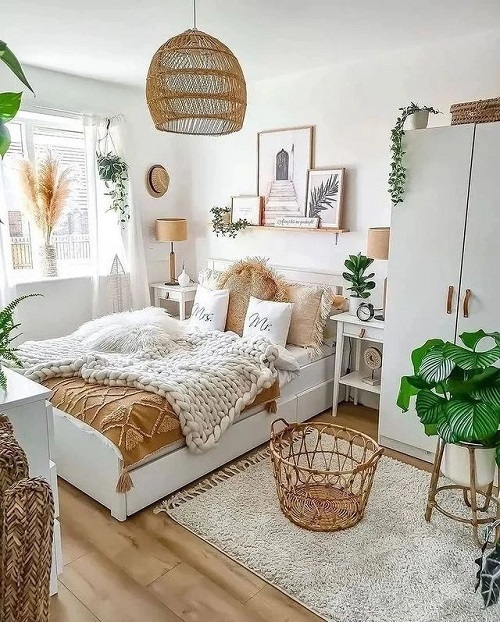 3. White Walls, Plants, Curtains, and Comfy Rug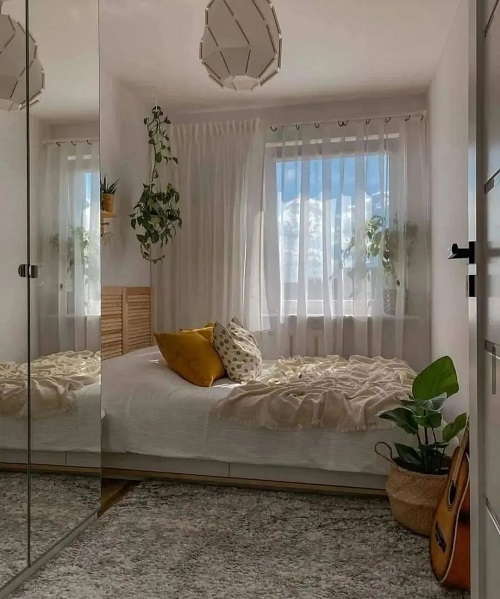 4. Eye-Grabbing Bedchamber With Moroccan Rugs and Rattan Elements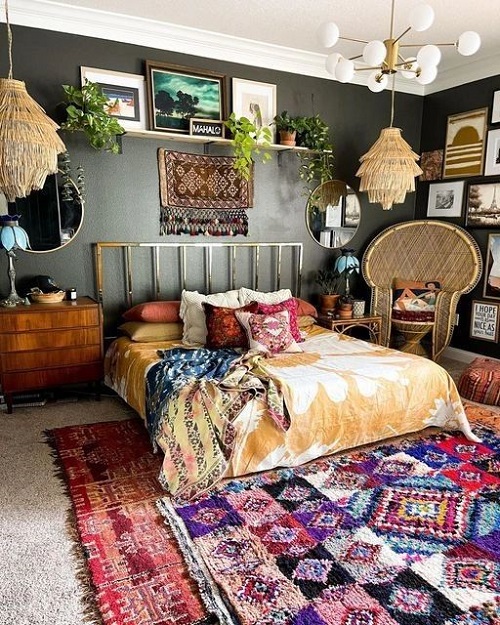 5. Afro Bohemian Bedroom Decor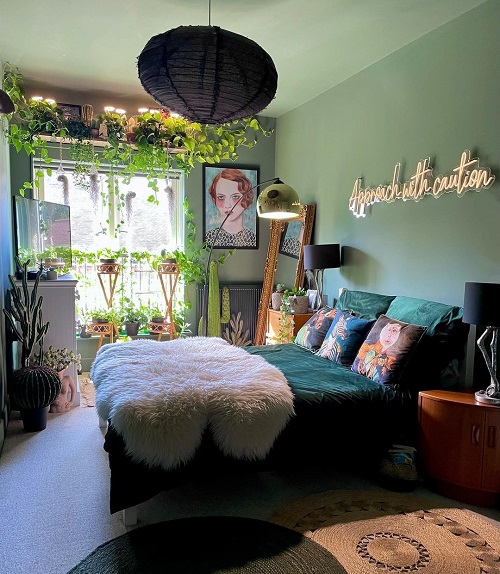 6. Neutral Bedchamber with Plants and Paintings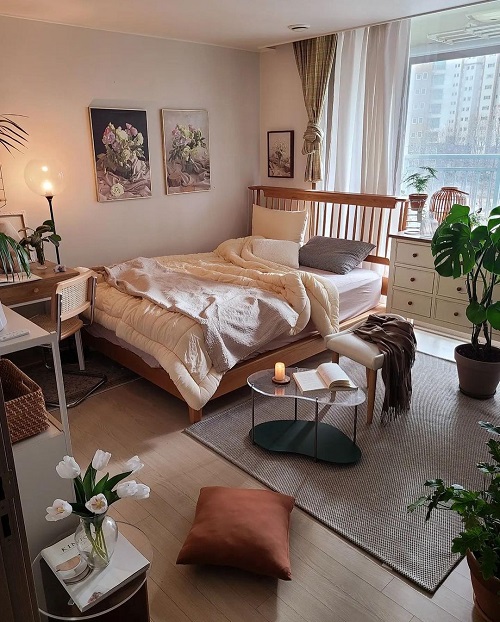 7. Gorgeous Bohemian Bedroom Decor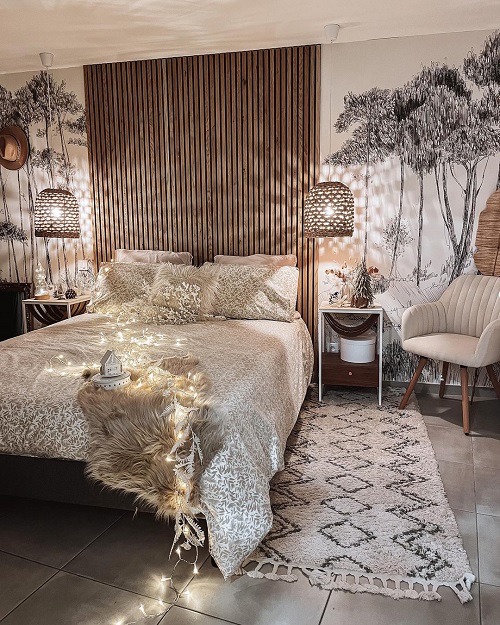 8. Plants Galore!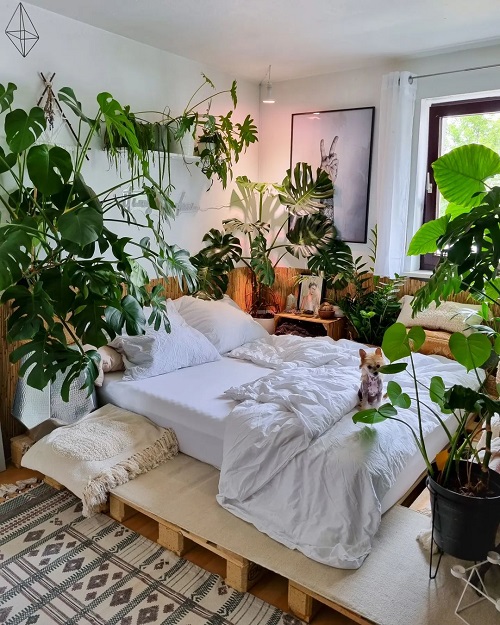 9. Bright and Airy Bohemian Bedroom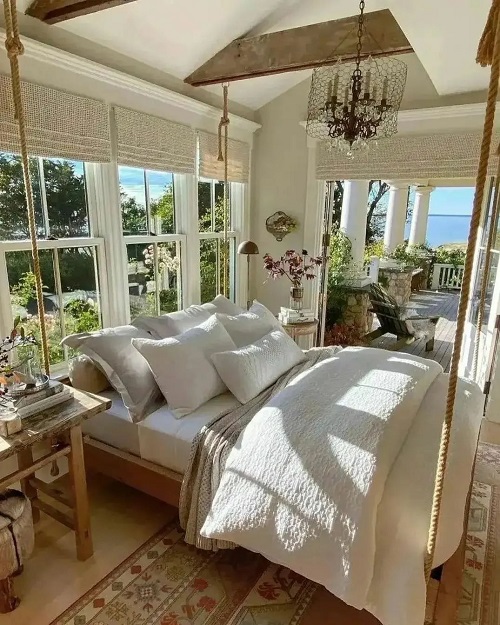 10. Comfy Boho Bedchamber With Touch of Greenery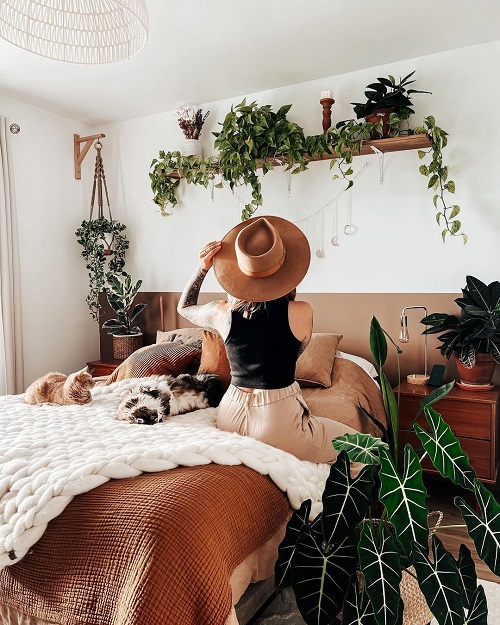 11. Gypsy Bohemian Bedroom Decor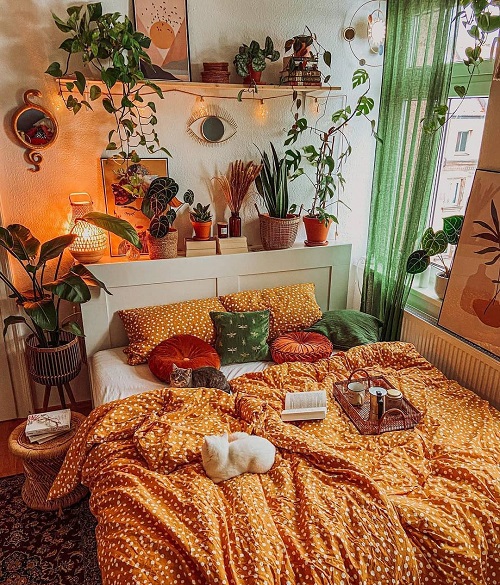 12. Rattan Planters, Wall Mural, Rattan Lamp, and Leaves Print Bedsheet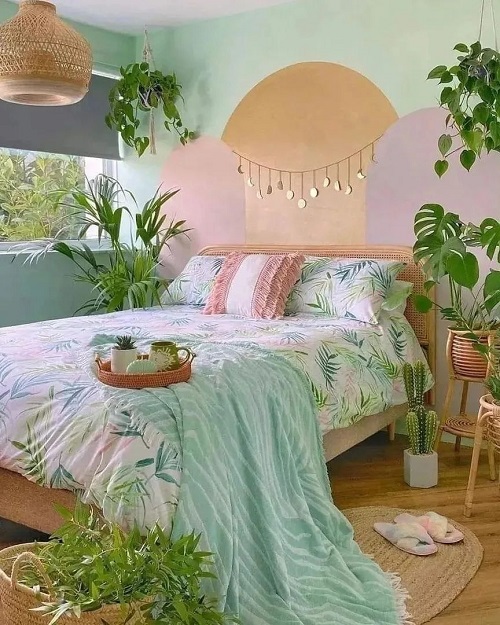 13. Colorful Bohemian Kids Bedroom With Wall Mural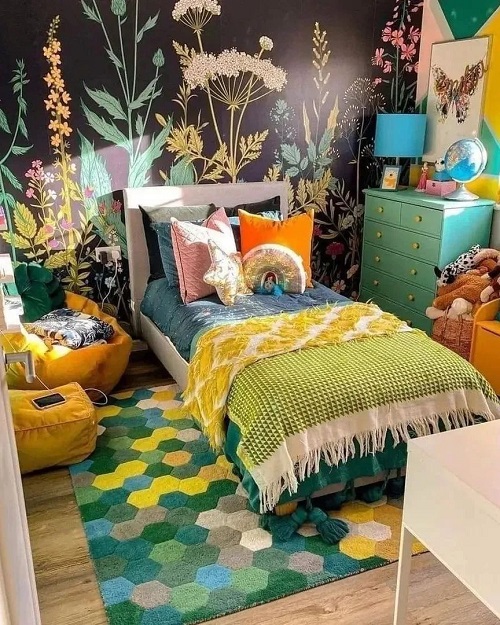 14. Chic Bedchamber With Bohemian Vibes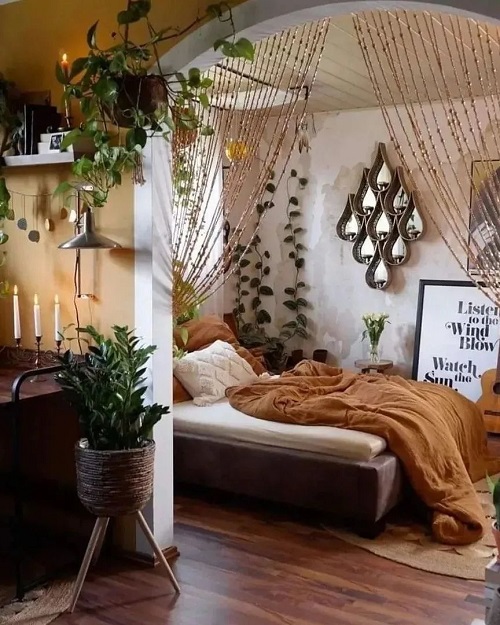 15. Dreamy Pink-Colored Boho Bedroom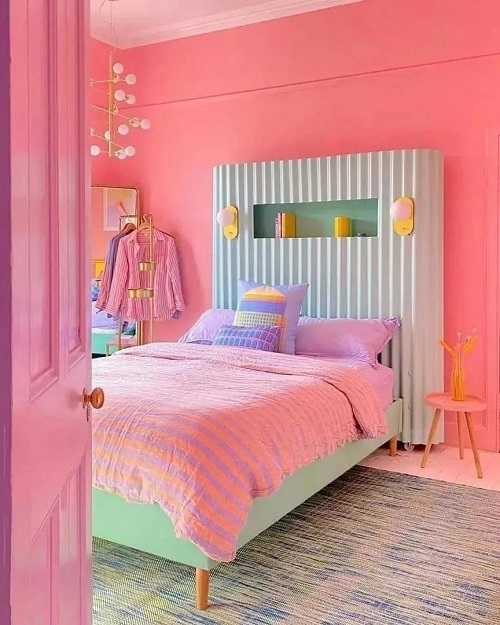 16. Macrame Wall Hanging, Mirror, and Everything Green!
17. Yellow Velvet Bedspread, Wall Art, Palm, and Rattan Bench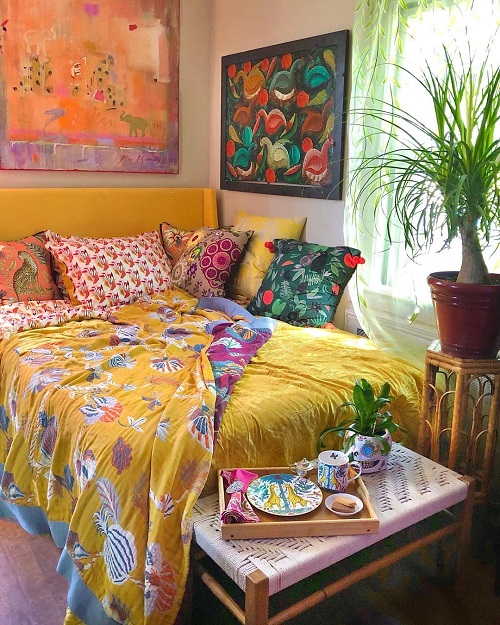 18. Minimalist Bohemian Bedroom Decor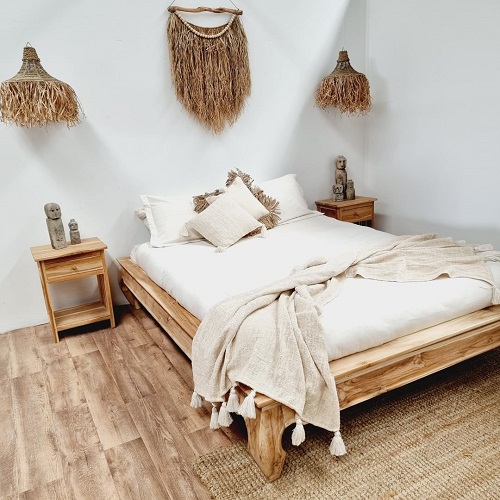 19. Cozy Boho Bedroom With Earthy Tones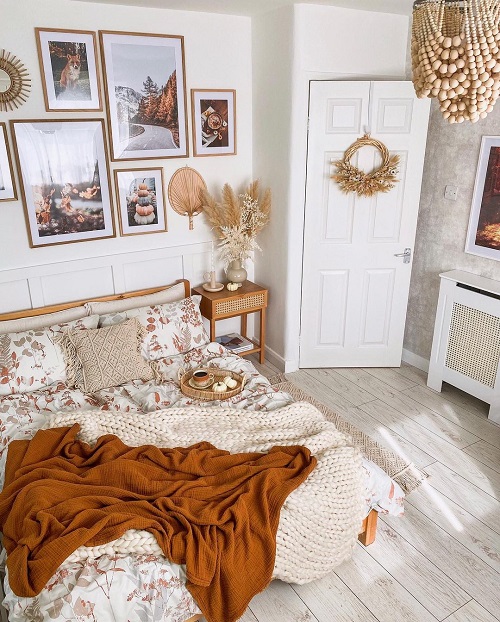 20. Black Bedding, Plants, Portrait, and Wooden Bed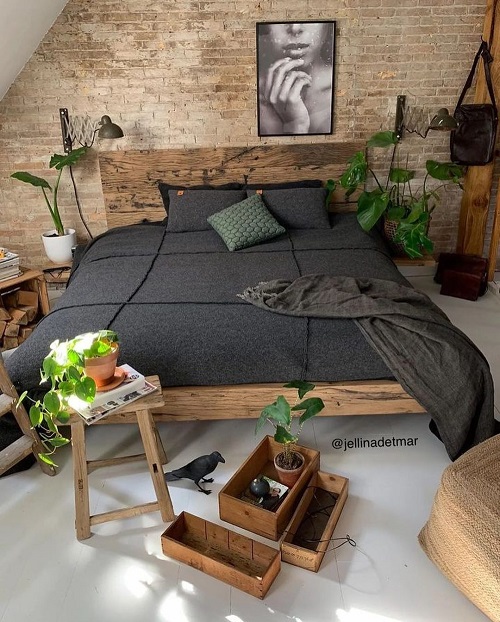 21. Native Bohemian Style Bedroom Decor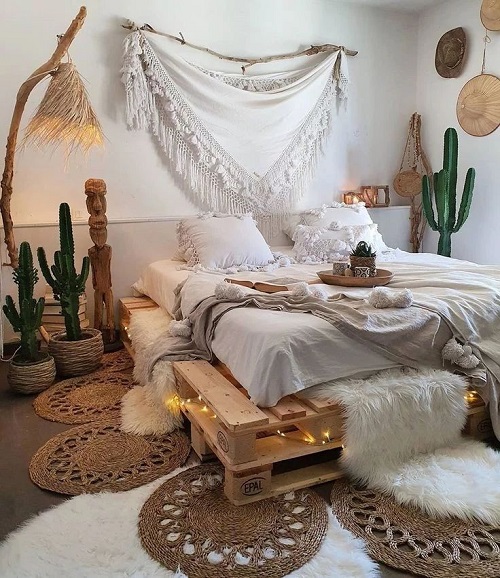 22. Shabby Chic Bedchamber With Pampas Grass and Geometrical Mirror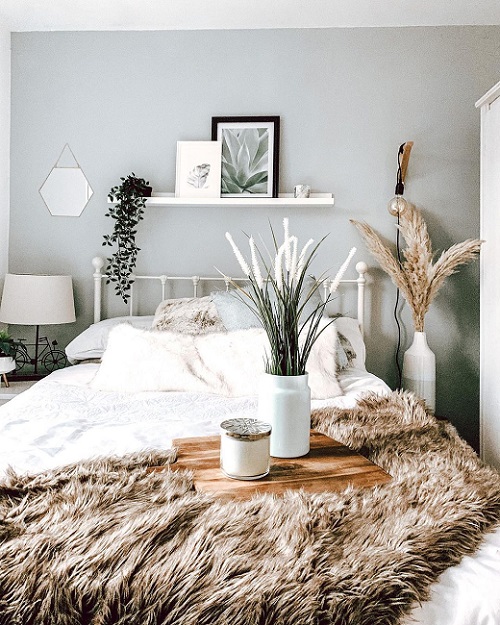 23. White Bedroom With Bohemian Touch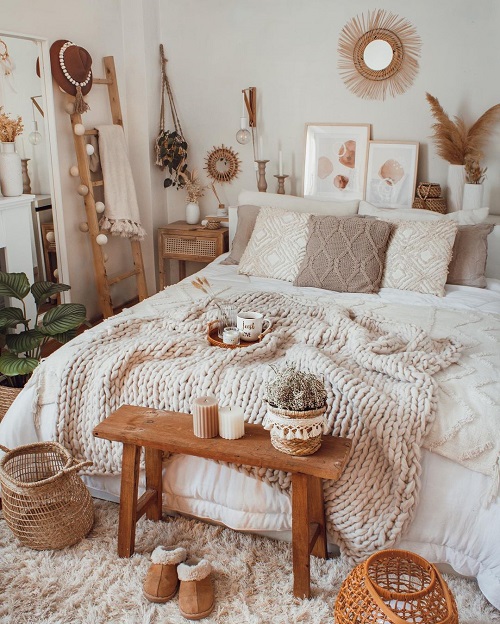 24. Bohemian Bedchamber With Vintage Vibes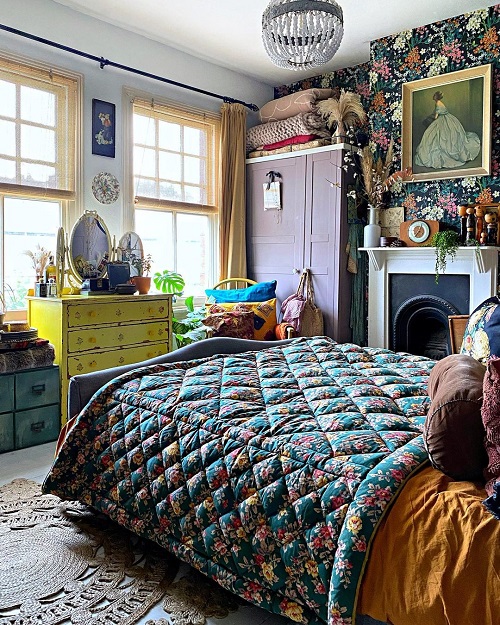 25. Neutral Bedroom With Rattan Elements for Coastal Glam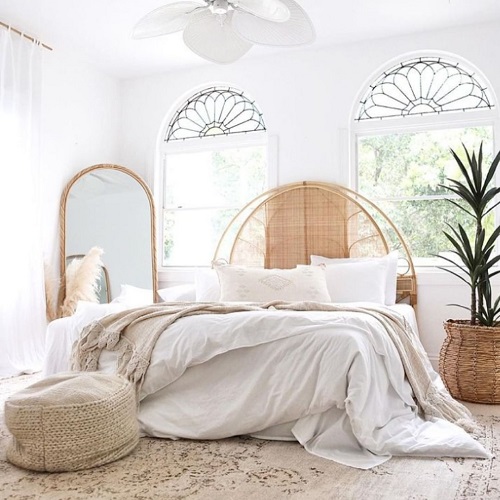 26. Navy Blue Walls, Plants, and Wooden Floor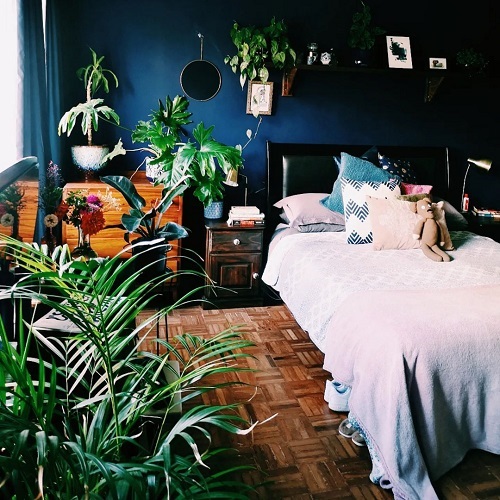 27. White Walls, Peculiar Pendant Light, and Jute Rug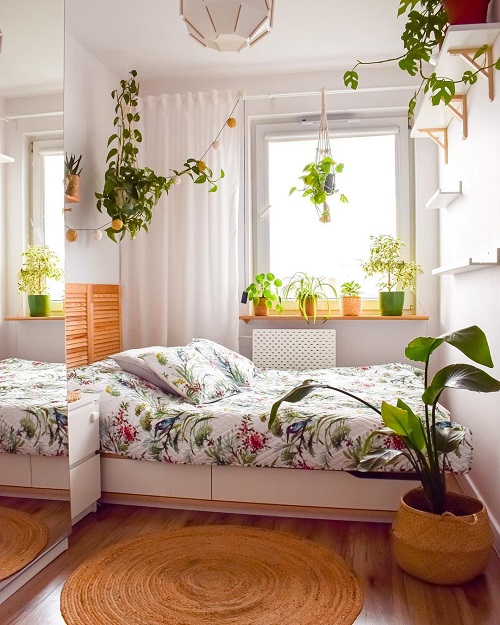 28. Funky Bohemian Bedroom Decor Idea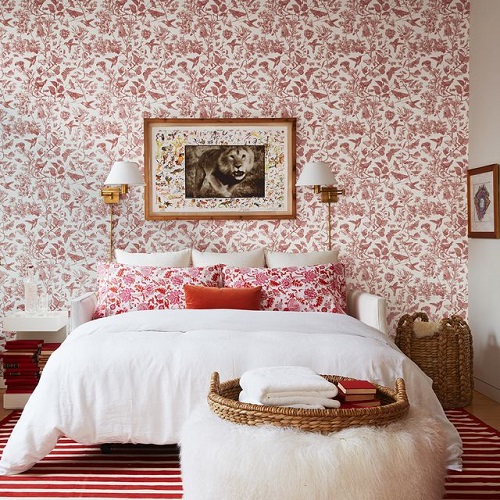 29. Dangling Pots, Macrame Wall Hanging, and White Curtains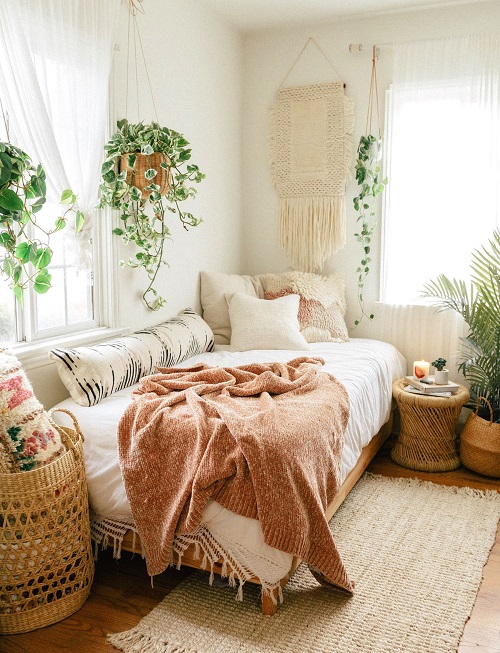 30. Cosy and Elegant Boho Bedchamber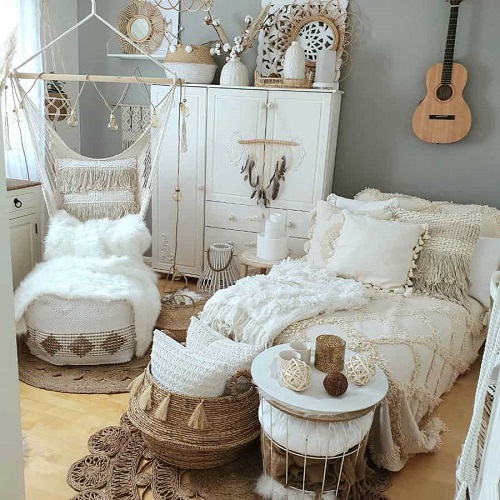 31. Rattan Privacy Screen, Greenery, and Cushy Bedding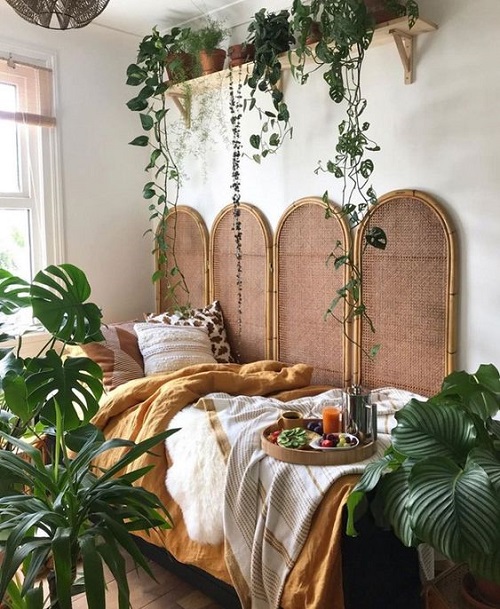 32. Bright Boho Bedroom With Plants, Wall Hanging, and Bamboo Pendant Lamp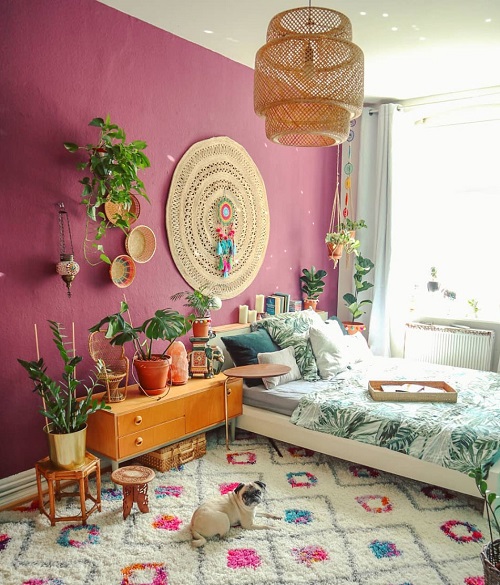 33. Vibrant Bohemian Bedroom Decor
34. Large Frameless Mirror, Pallet Bed, and Bamboo Chair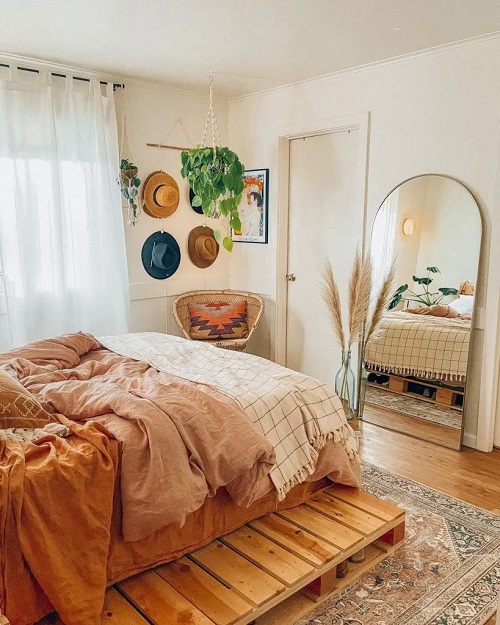 35. White Bedroom With Black Accents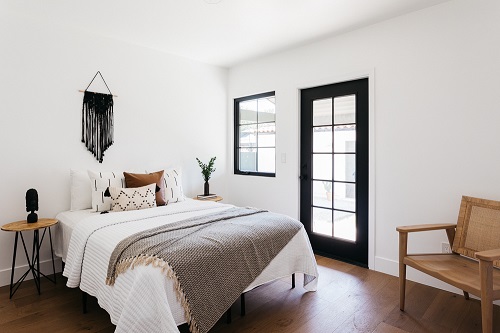 36. Pretty Wall Decor With Hints of Macrame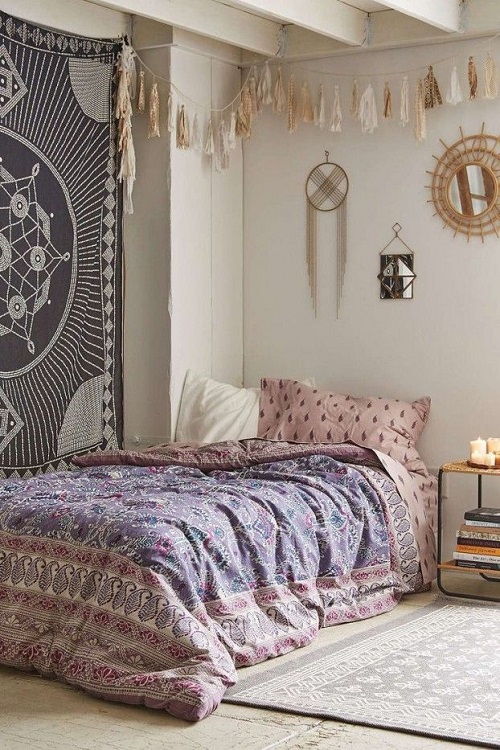 37. Boho Bedroom Inspo with Bamboo Bed, Colorful Pillows, and Gallery Wall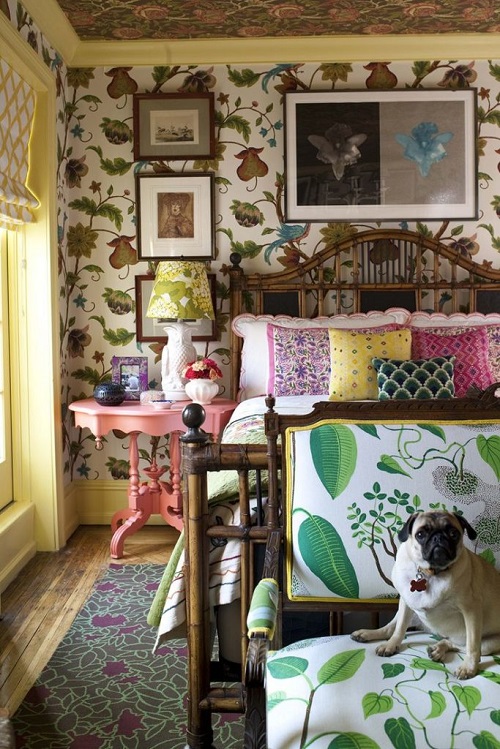 38. Wall-Mounted Baskets, Printed Wall Tapestry, and Beautiful Rug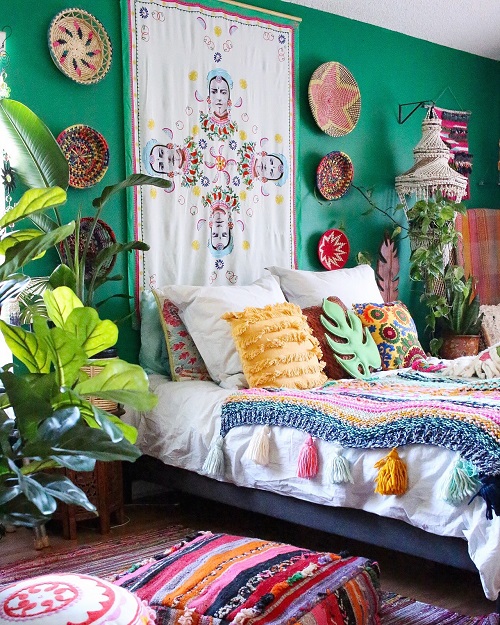 39. Modern Bohemian Bedroom Decor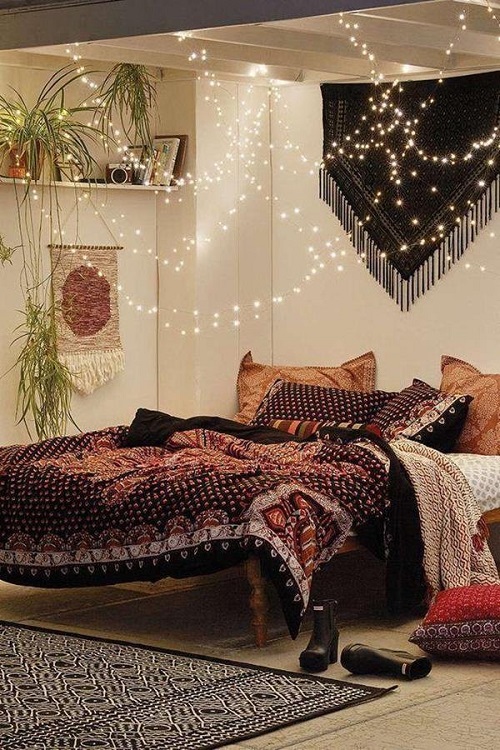 40. Bohemian Tropical Bedroom Decor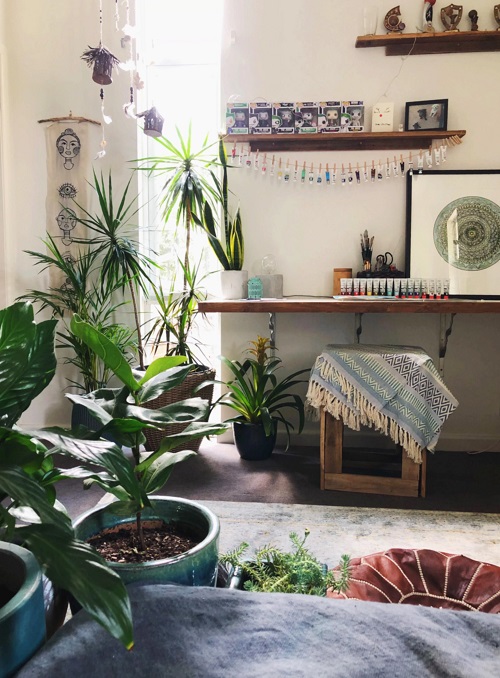 41. Large Planter Stealing the Show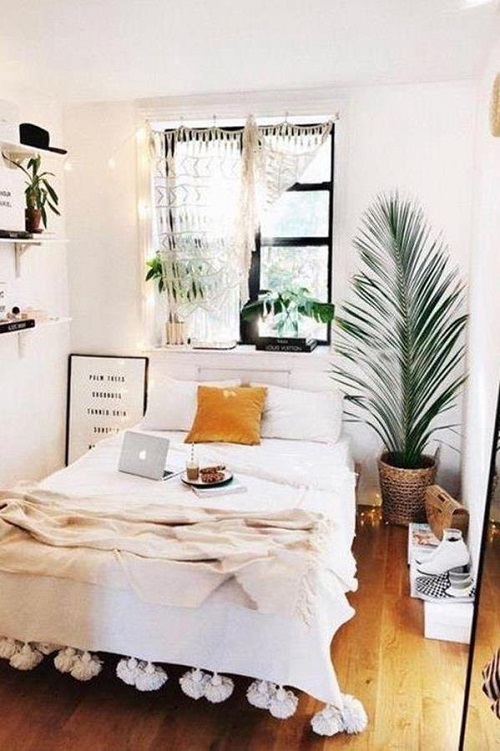 42. Brick Wall, Peculiar Lamps, and Paintings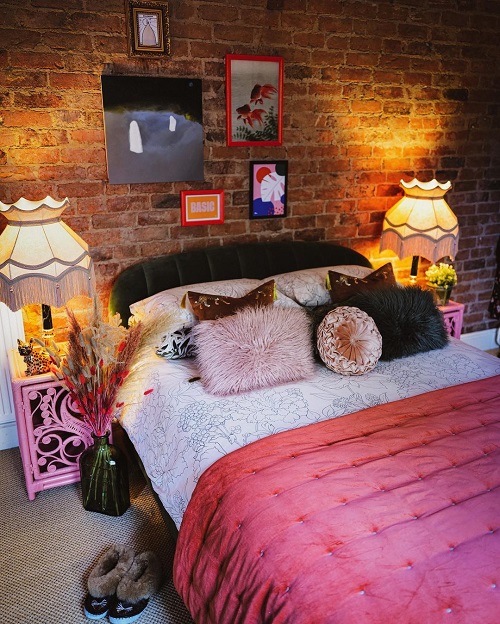 43. Fantastic Boho Bedroom Decor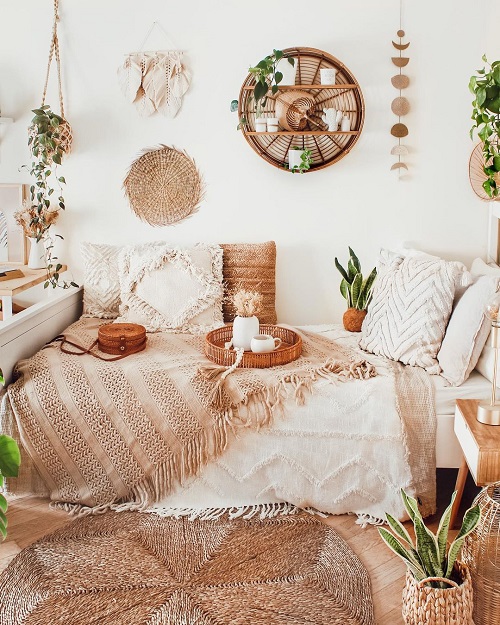 44. Boho Chic Bedchamber with Ladder, Snake Plants, and Wall Arts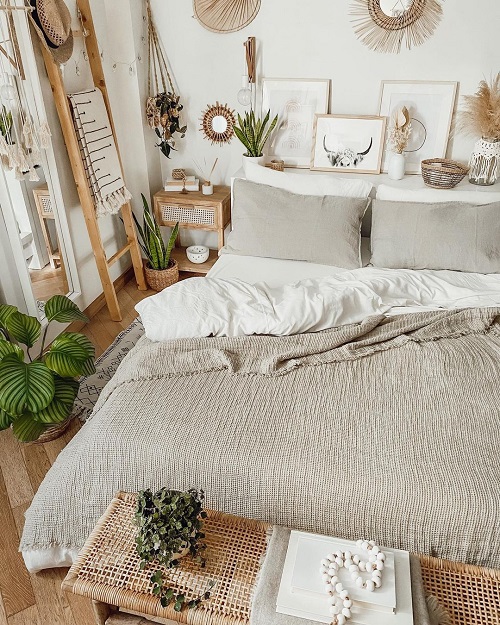 45. Bohemian Bedroom With Twinkling Lights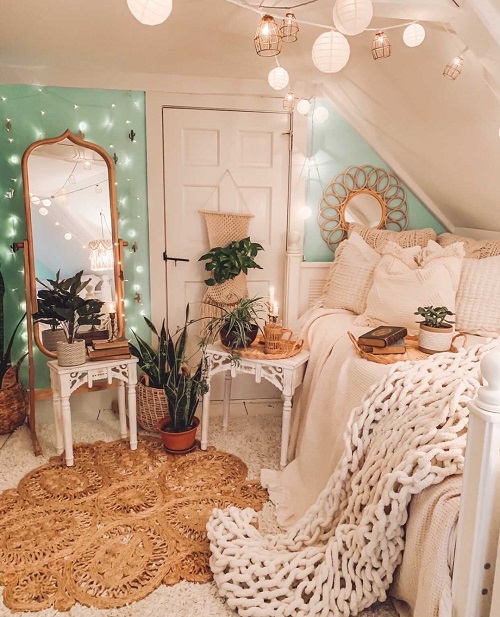 46. All White!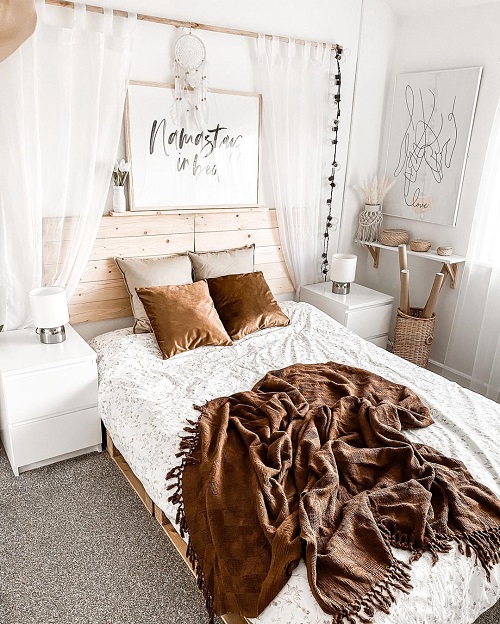 47. Unique Chandelier, Pampas Grass, and Wall-Mounted Baskets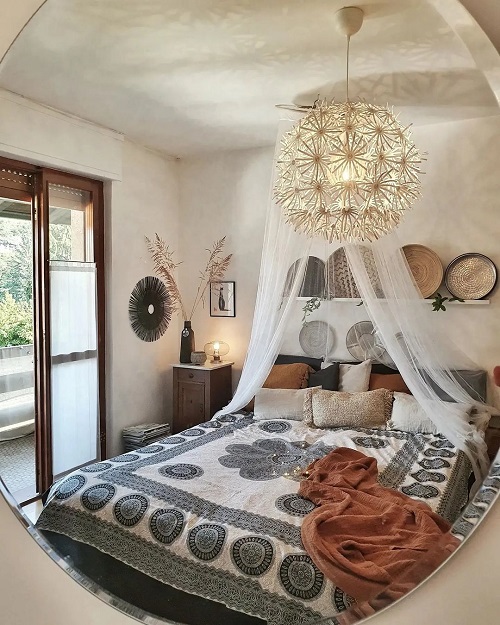 48. Maximalist Bohemian Bedroom Decor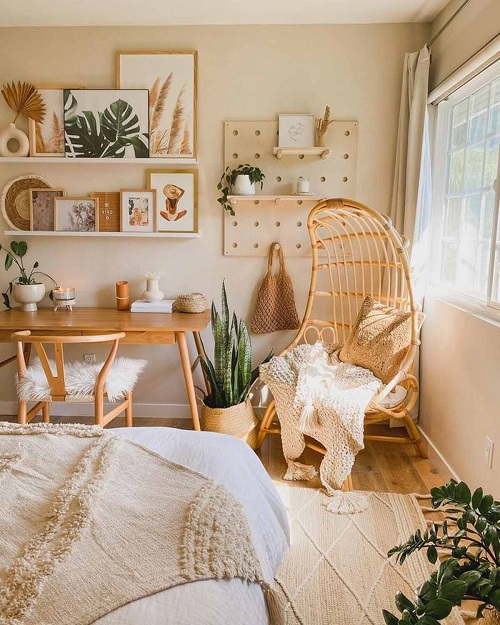 Here are some macrame wall-hanging patterns