Check out these DIY Plant Stand Ideas and elevate the interior decor game creatively with a touch of nature!
Take inspiration from this list of DIY Plant Stand Ideas to amplify the plants' appeal and give your home decor a captivating look. They are fun and super easy to make.
Here are some amazing indoor plant wall decor ideas
---
DIY Plant Stand Ideas
1. Lampshade Frame Plant Stand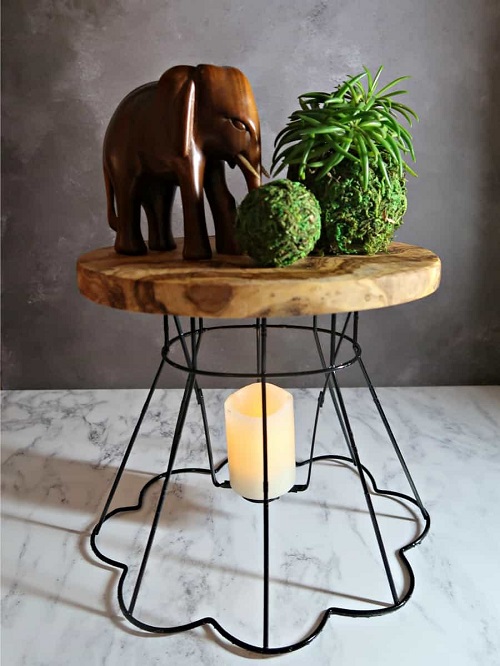 This blogger shows how to convert a vintage wire lampshade frame into a fab-looking industrial-style plant stand.
2. Dollar Tree Plant Stand DIY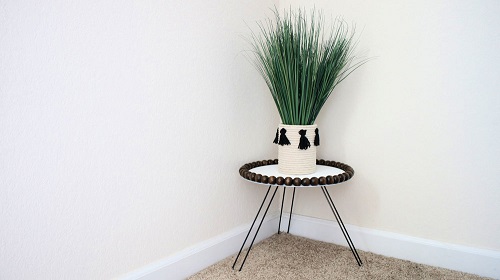 Bring character and charm to your space with this plant stand made from dollar store products. This project is super affordable and beginner-friendly.
3. Colorful Stacked Book Planter Stand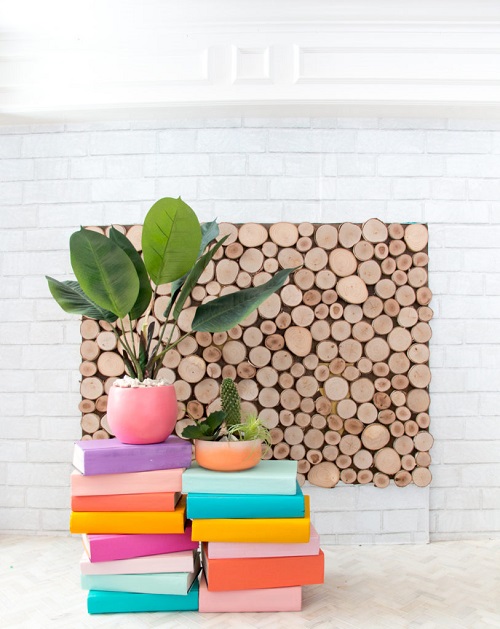 All you need is some colorful books to make chic stands for your stunning planters. Read details here.
4. DIY Tiered Metal Plant Stand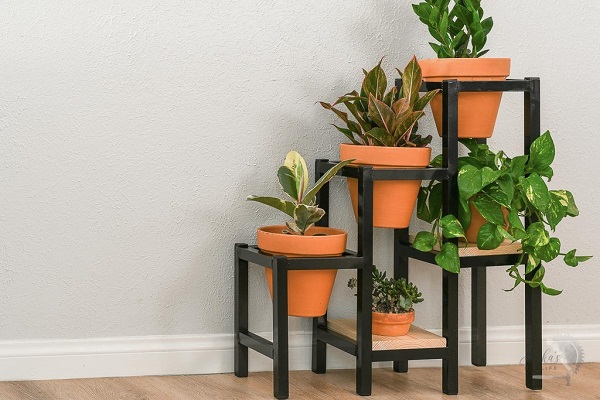 This tiered plant stand is the perfect way to display multiple plants and it easily fits into any corner of your home.
5. DIY Midcentury Plant Stand With Hairpin Legs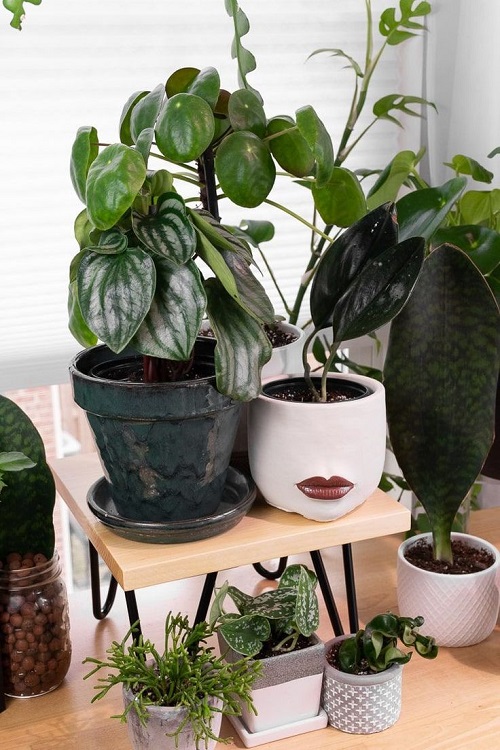 Here's the tutorial to build a chic mid-century plant stand featuring hairpin legs.
6. Mid Century Planter Stand
Consider DIYing this classic mid-century plant stand that never goes out of style. It's one of the best DIY plant stand ideas on this list.
7. Rope Spool Plant Stand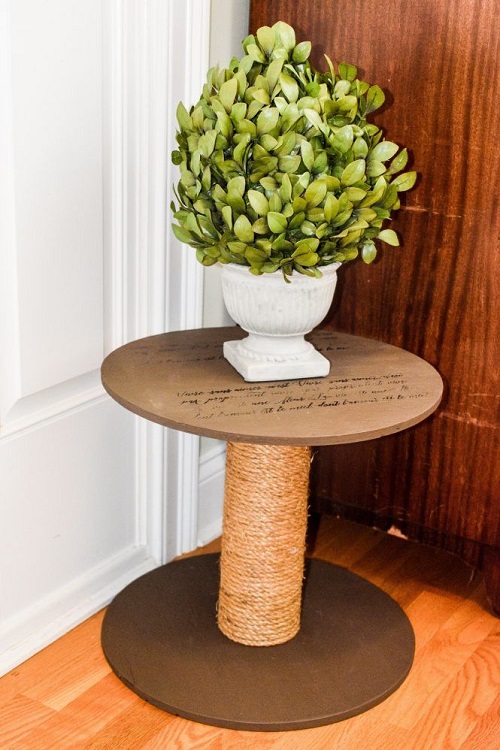 Take a large spool, apply chalk paint, wrap the rope around it, and your planter stand is ready to flaunt. Here's the tutorial.
8. DIY Outdoor Plant Stand with Arbor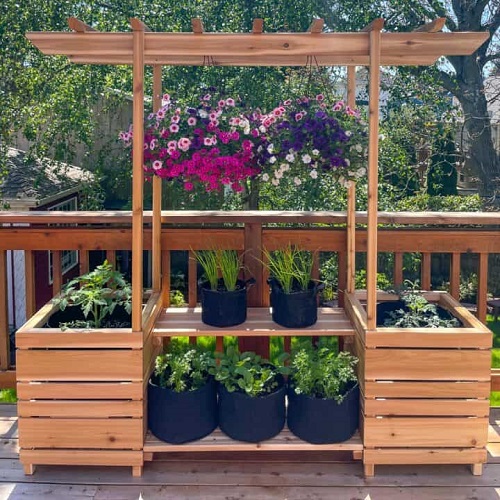 Featuring two large planter boxes, shelves for pots, and an arbor, this outdoor plant stand is easy to DIY.
9. DIY 3 Tiered Corner Plant Stand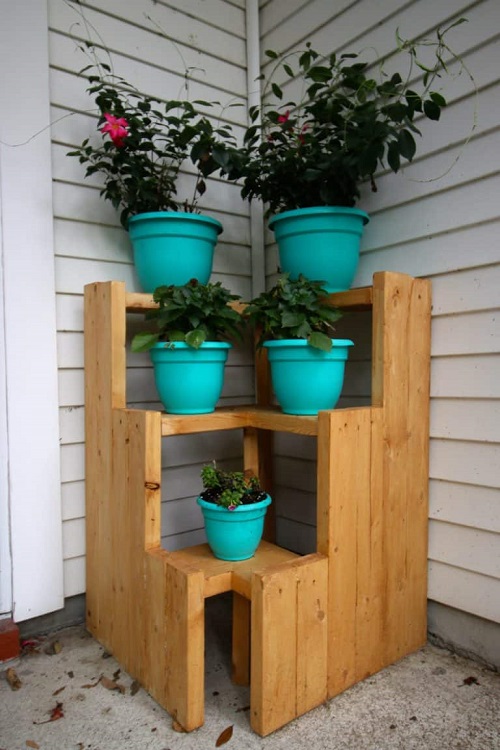 If you have a lot of potted plants, consider making this simple DIY 3-tiered corner plant stand and put it on the front porch.
10. Bird Feeder & Plant Stand!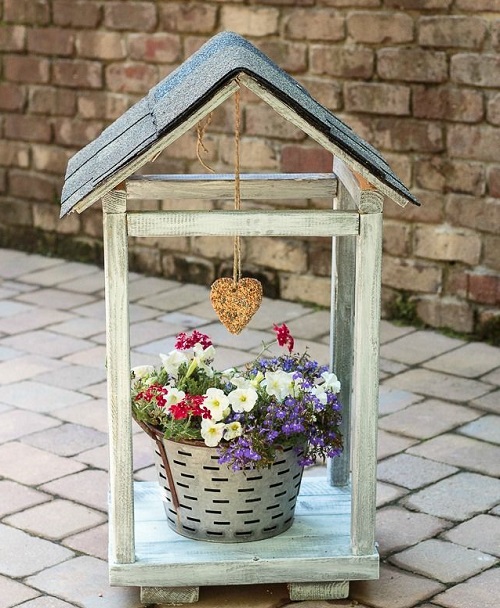 Take a look at this tutorial to make a plant stand that doubles up as a bird feeder. It looks stunning on the porch or patio.
11. Modern A-Frame Plant Stand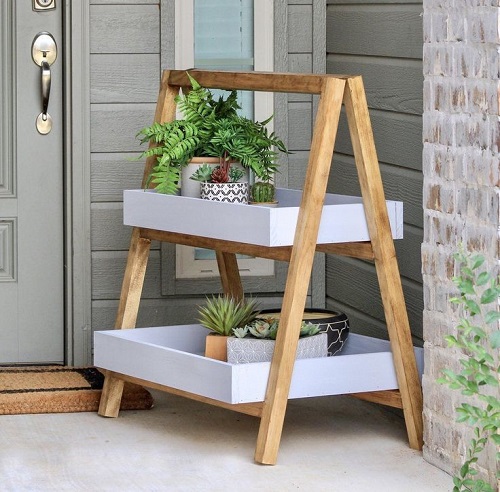 Modernize your outdoor entryway by building this fun A-Frame plant stand. The details are here.
12. Wooden Crates
If DIYing is not your strong suit, stack wooden crates to display your favorite plants.
13. Simple Copper Plant Stands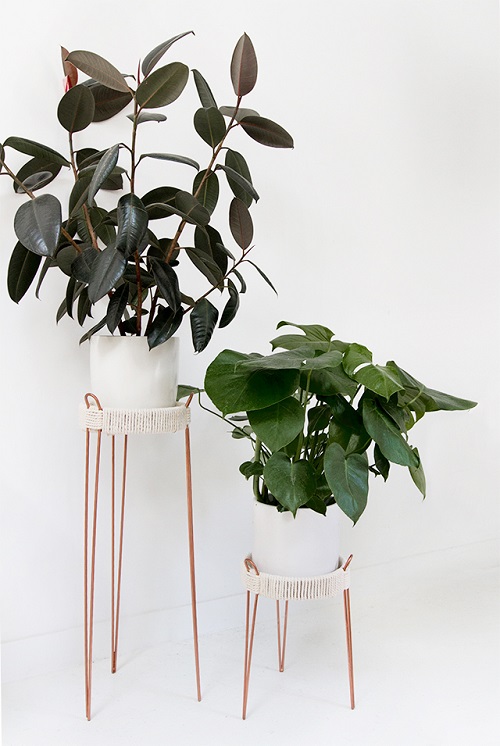 Grab a pair of hairpin-legged plant stands and copper spray paint to bring this gorgeous specimen to life. The details are here.
14. Mini Wooden Plant Stand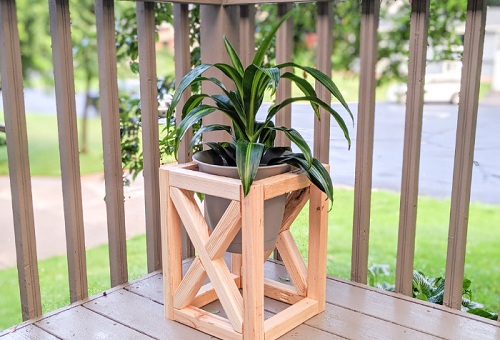 Build this mini wooden pant stand to showcase your favorite foliage in style. Hop to this idea to learn more.
15. Outdoor Plant Shelf/Stand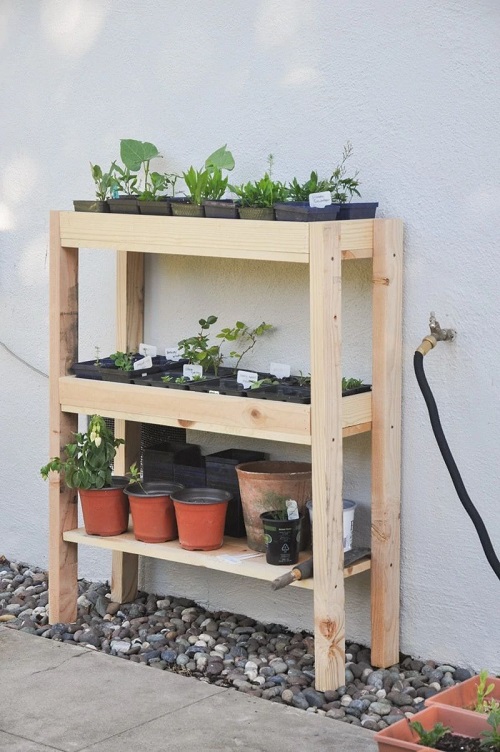 Keep all your outdoor plants organized with this three-tiered planter shelf/stand. You can also use it as an indoor plant rack.
16. Wood Plant Stand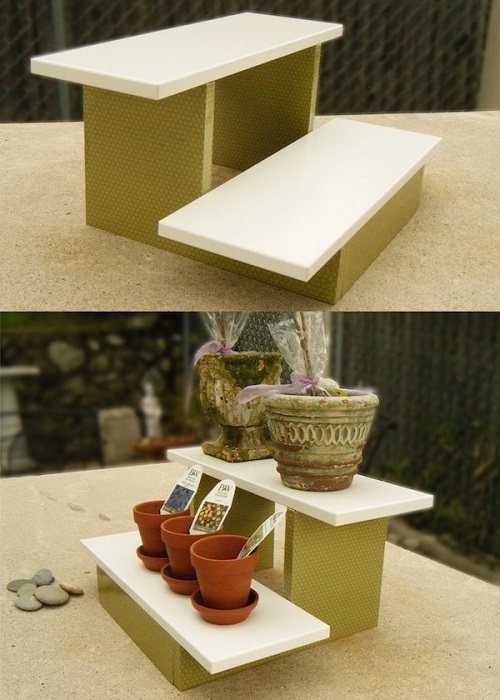 This cute little wooden plant stand is ideal for showcasing small succulent and herb planters.
17. Tree Stump Stand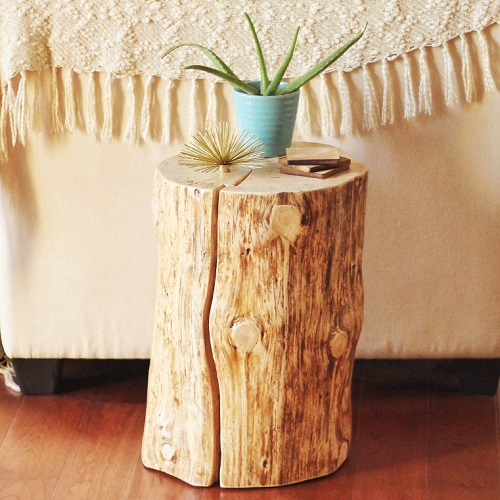 You can quickly transform a tree stump into a peculiar plant stand with a bit of creativity and elbow grease.
18. Upcycled Plant Stand Cart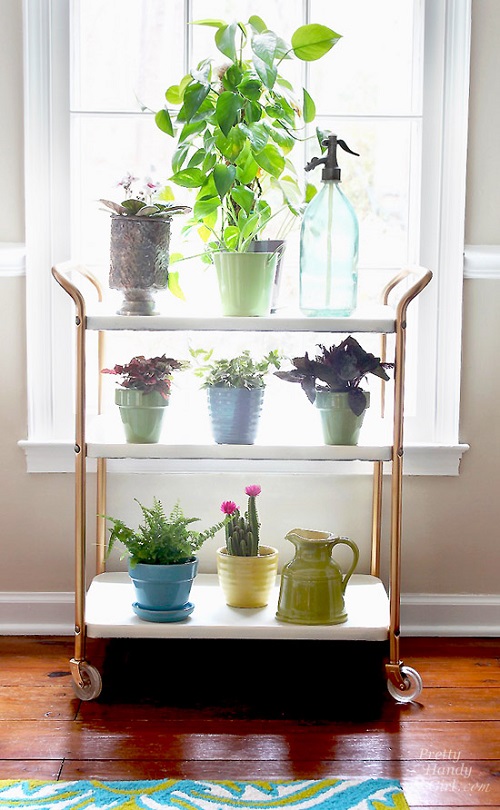 If you have a rusty metal bar cart, turn it into a beautiful plant stand with this tutorial.
19. Skinny Planter Stand DIY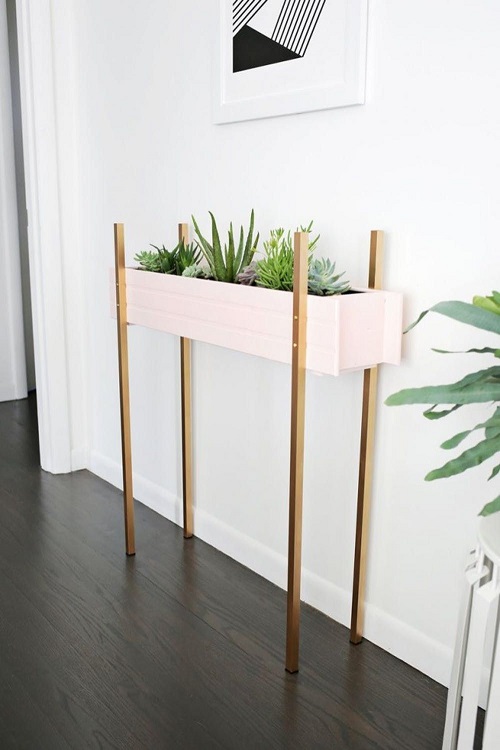 This tall skinny planter stand is perfect for less spacious homes. The tutorial is here.
20. Wooden Slice Plant Stand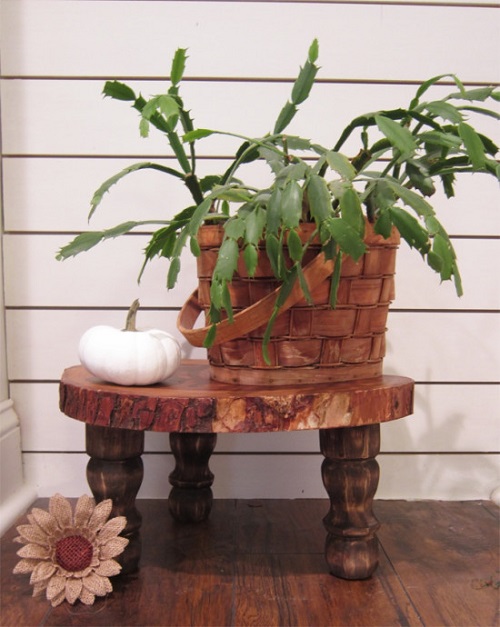 Spice up the look of your home interior with this rustic wood slice planter stand. Get the instructions here.
21. Modern Plant Stand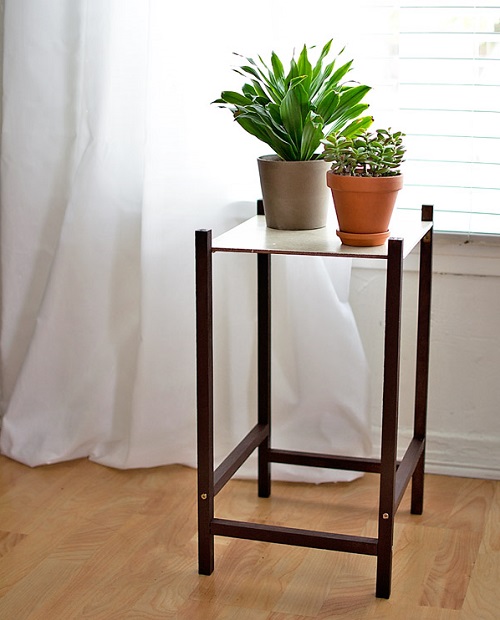 Made from birch wood sticks and ceramic tile, this modern planter stand is a great addition to any room.
22. Outdoor Planters Stand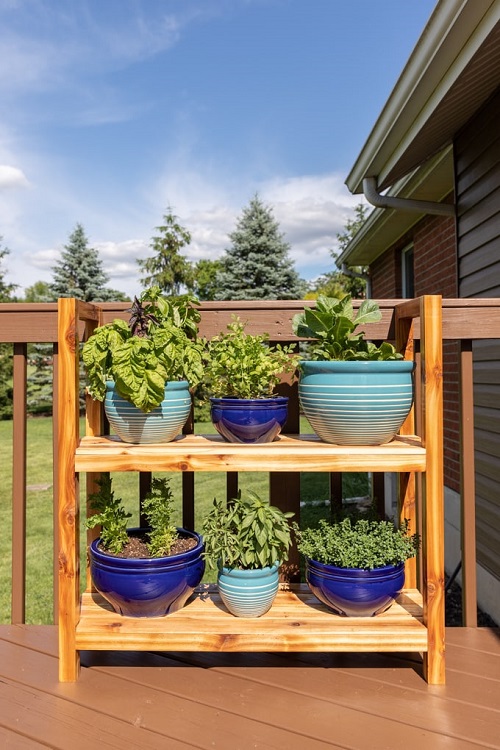 Gather cedar posts, cedar pickets, screws, glue, and a few tools to assemble this outdoor plant stand.
23. DIY Decorative Plant Stands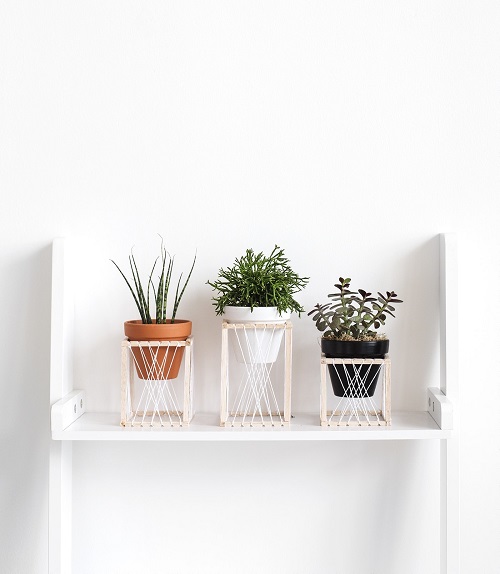 These decorative planter stands adorned with dream catcher-style thread patterns add boho vibes indoors. Check out the idea here.
24. DIY Woven Basket Plant Stands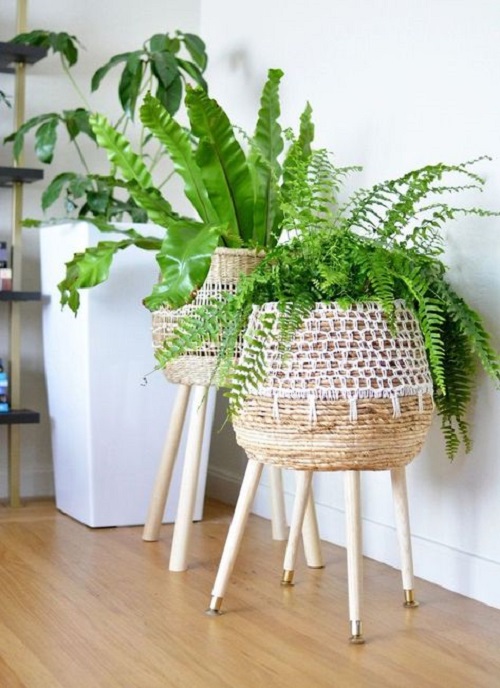 Do you want a unique planter holder? Then this woven basket plant stand is the right choice for you.
25. DIY Chic Planters Stand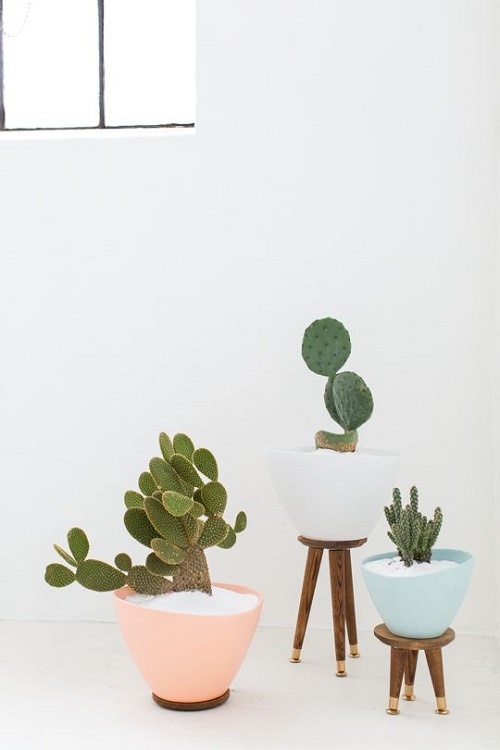 Get ready for spring with these super cute DIY mid-century planters stand. Check out this article for more info.
26. Circular Plant Stand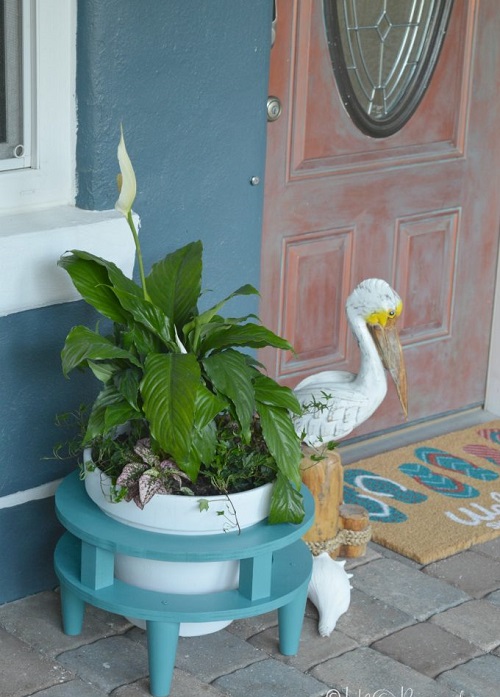 Create this beachy blue circular plant stand to jazz up your front door, porch, or living room.
27. Plant Stand with Wheels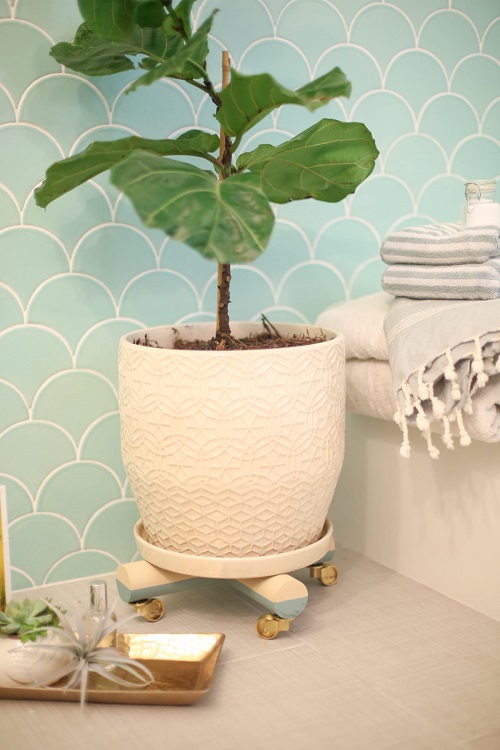 Equipped with wheels, this cool plant stand adds an appealing, modern touch to your space. It lets you move heavy pots around the house.
28. Plywood Corner Plant Stand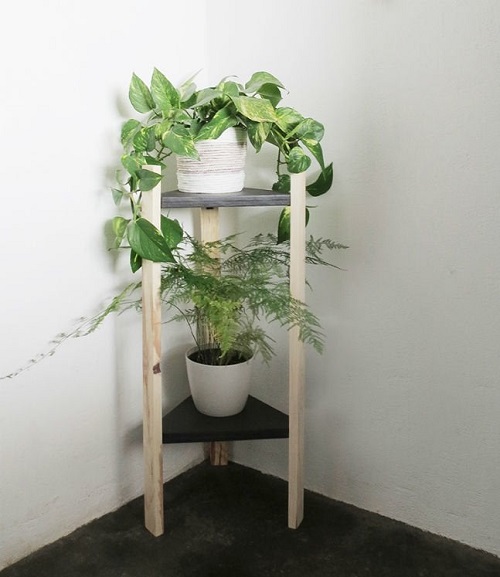 Show off your craftsmanship and green thumb by building this corner plant stand. The details are here.
29. Scrap Wood Tiered Plant Stand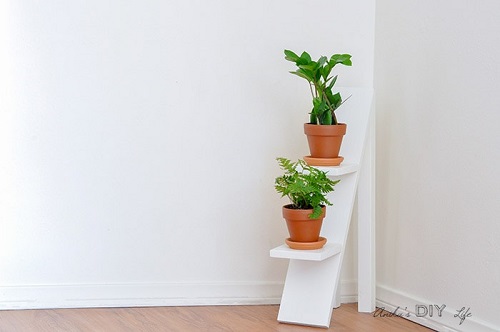 Ideal for indoors and outdoors, this tiered plant stand is made from scrap wood and some hardware.
30. Copper Round Plant Stand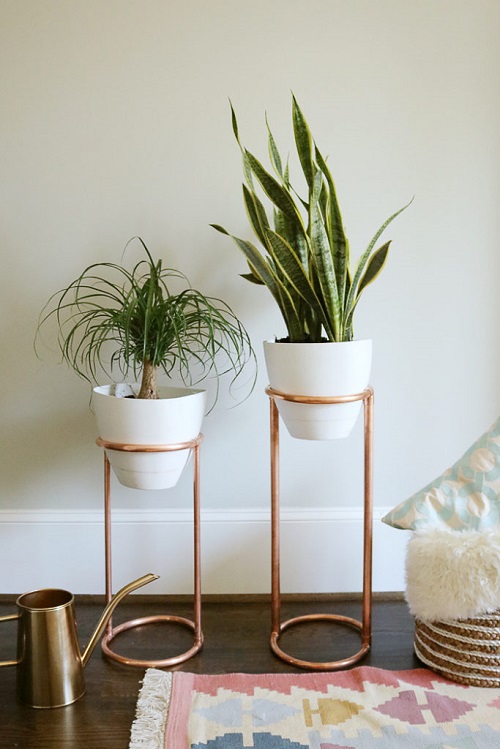 These round copper plant stands have an attractive modern, mid-century charm. Get the how-to here.
31. Carved Hexagon Planter with Plant Stand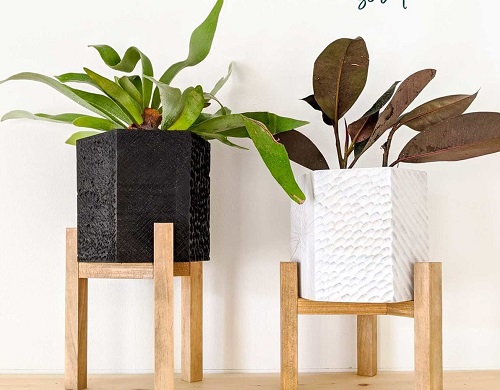 This easy-to-follow tutorial teaches how to make carved hexagonal planters and triangle plant stands.
32. Ladder Plant Stand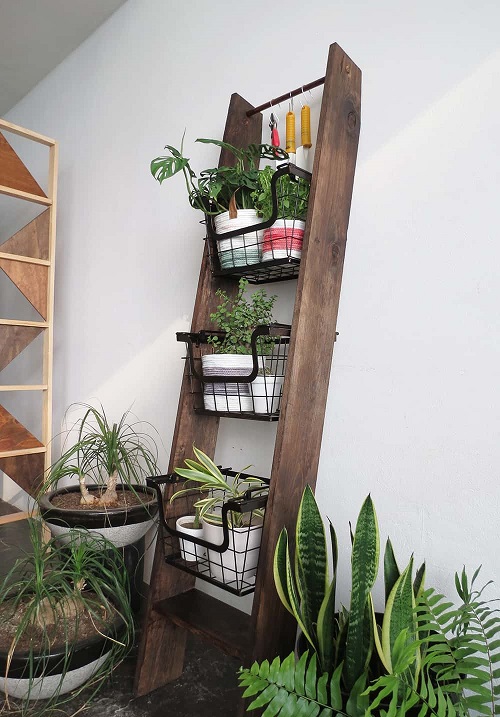 Squeeze more greenery into any amount of square footage by maximizing vertical space with a ladder plant stand.
33. Metal Wastebasket Plant Stand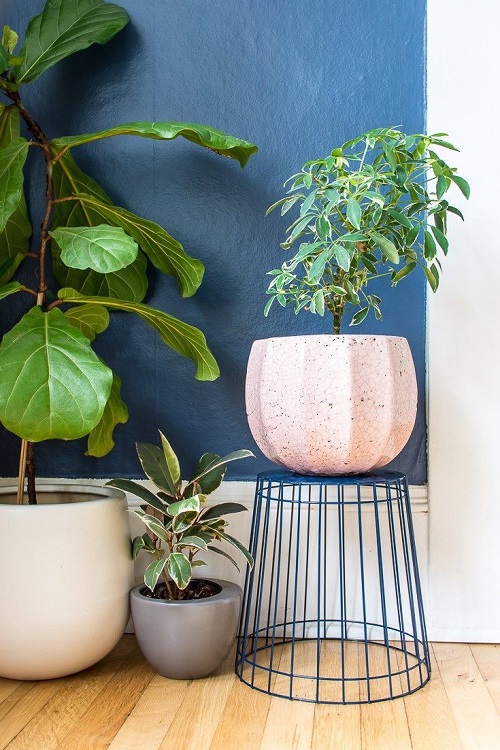 Take a metal wastebasket and put it upside-down to create a planter stand.
34. Concrete Plant Stand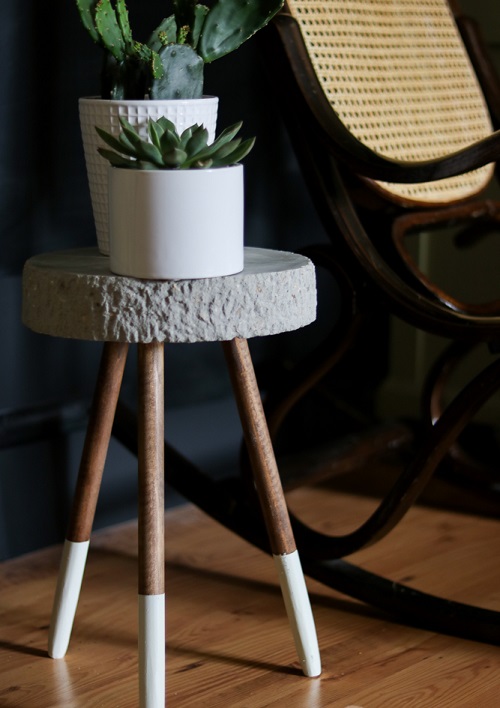 Modern and industrial, this raw-edged concrete plant stand is a budget-friendly project.
35. Vertical DIY Plant Stand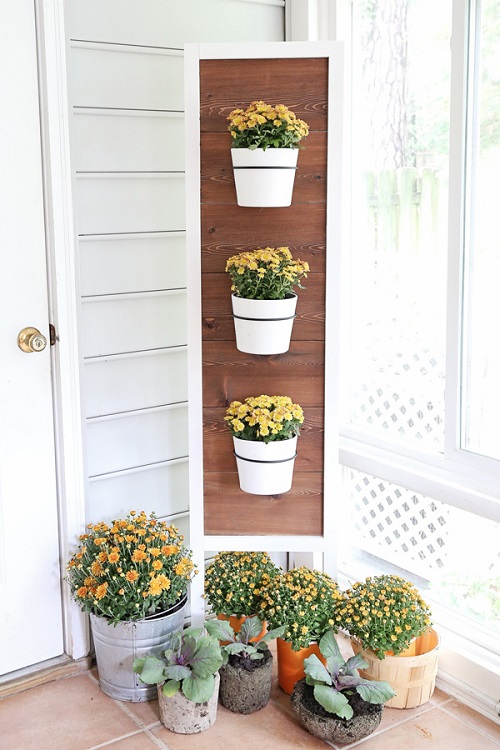 This vertical pot stand is a space-saving idea to add a touch of greenery indoors. Click here for more details.
36. Concrete + Copper Pot Stand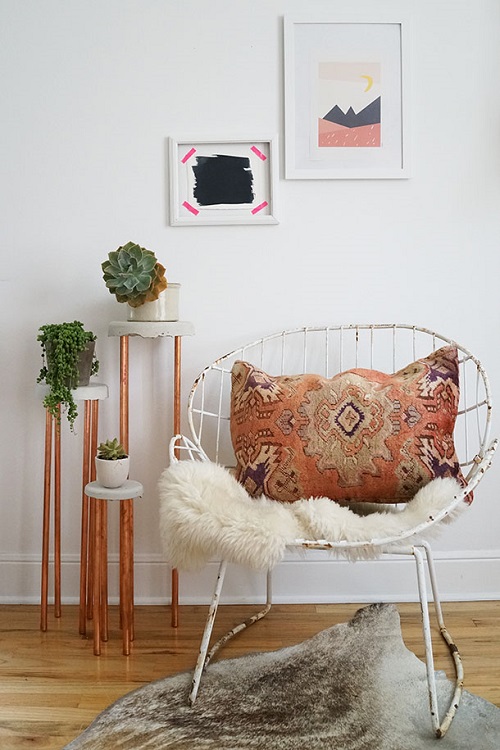 Combine concrete and copper to create an eye-catching pot stand for your lovely succulents.
37. DIY Rolling Plant Stand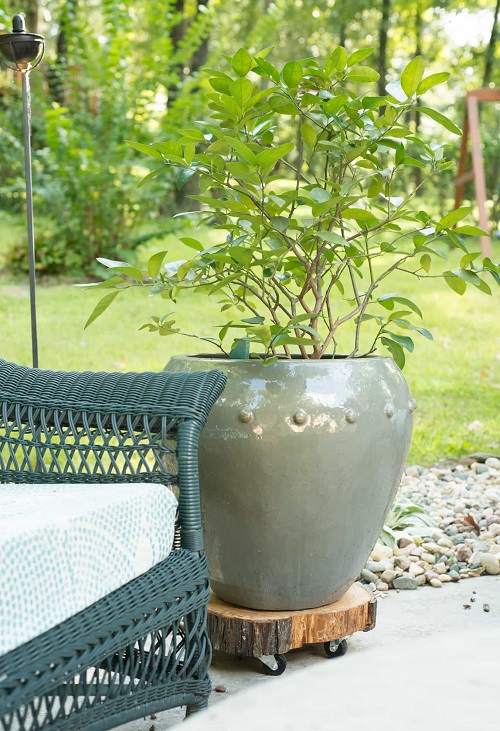 This rolling plant caddy is not only an excellent pot stand but also moves a large planter easily.
38. Space Saving Plant Stand
Watch this video tutorial to make a space-saving vertical plant stand that fits in any corner.
39. Wooden Pallet Plant Stand
Created from wooden pallets, this planter stand is the best project to start your DIYing journey.
40. Stubby Pot Stand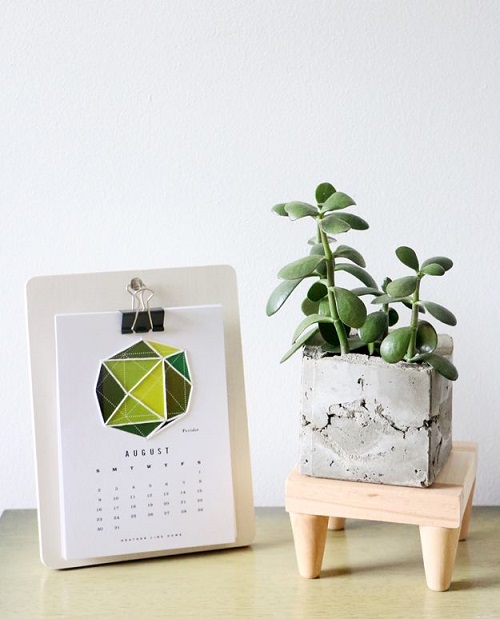 Suitable for small pots, this stubby plant stand is full of mid-century vibes. Get the instructions here.
41. Wire Plant Stand
Take your plant decor game to the next level by making this wire planter stand with a tomato cage and wire cutter. The best part is this project complete's in less than 10 minutes.
42. Wooden Plant Stand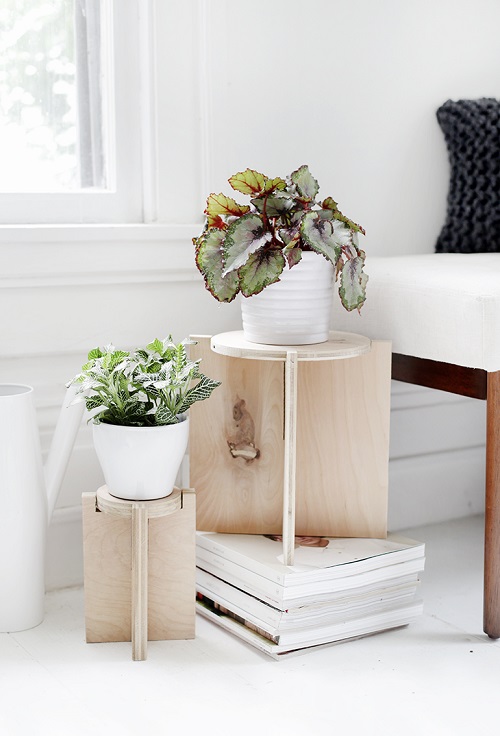 Plywood, measuring tape, pencil, sandpaper, and the jigsaw are what you need to assemble this wooden plant stand.
43. Nesting Plant Stands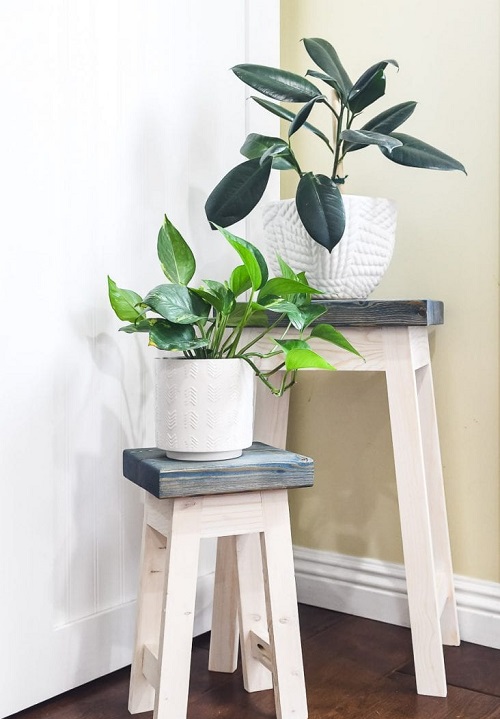 Here's a detailed step-by-step tutorial on how you can make cute nesting plant stands with ease.
44. Vintage Crate Plant Stand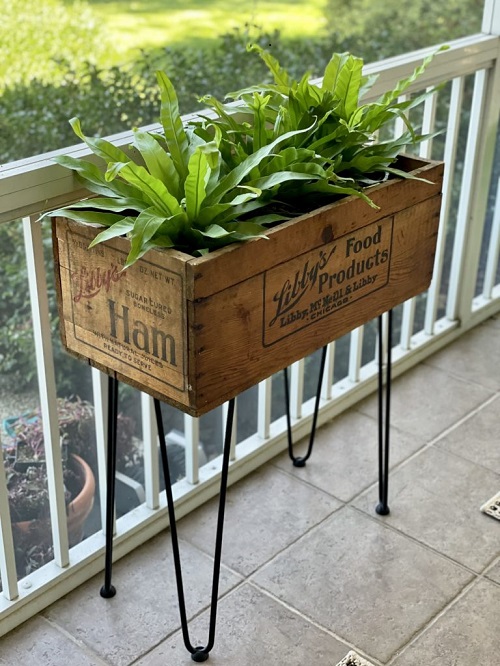 Repurpose an old drawer creatively to make a good-looking plant stand. Check the tutorial here.
45. DIY Trash Can Plant Stand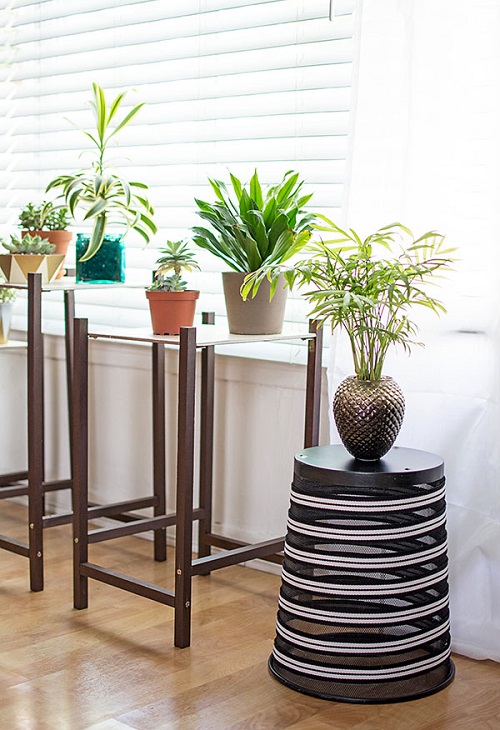 Who knows, a trash bin can be used to display plants. Grab trim, hot glue, and a dustbin to complete this project.