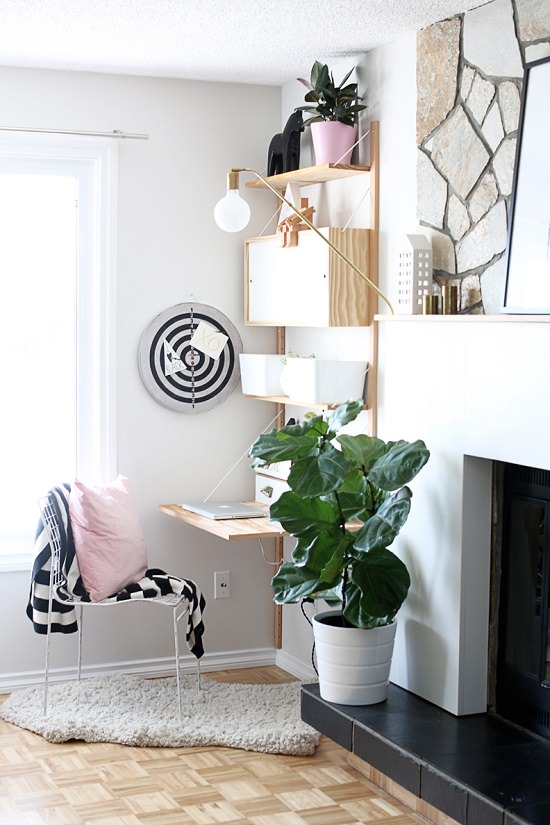 In all the years I've been blogging, I've never actually had my own office/workspace! I usually used our living room couch as my office and my lap was my desk. It was frustrating trying to get work done at times, which I'm sure you can imagine. So when we moved into our new home, I knew that I really wanted a little area designated for my blog and design projects. It would help me feel more organized and the hope was, I would feel a little more productive in the end!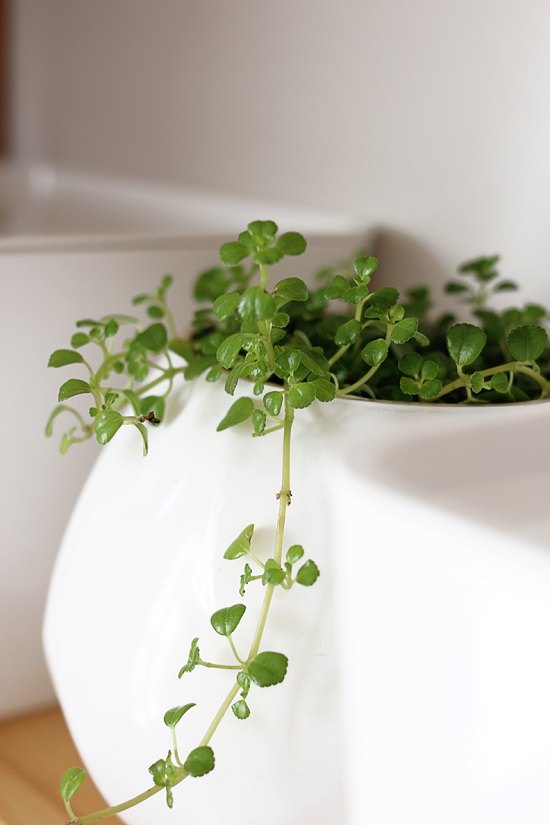 I wouldn't so much call it my office or workspace, since it is technically part of our living room. I've resorted to calling it my Creative Space, since this is the area that I find myself doing a lot of planning, playing and prepping for all those projects I'm trying to get done! It's exactly what I needed. My husband works during the day and I stay at home with the kids. I can't just lock myself away in a room somewhere, but I do find that I can work in this little space in our living room while the kids read or play with their toys at my feet. I would still love to have my own office one day, but this is a great alternative for all those stay-at-home moms working from home!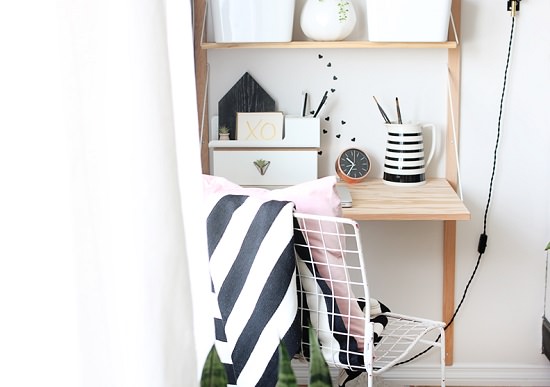 My desk was created to replicate the design of our Danish Inspired Modular Shelving Unit we made a couple years back. It pulls the living room and dining room together now, making everything feel cohesive and smooth. You can adjust the heights of the shelves and desk top very easily, making it a great work space whenever I need to work on any DIYs. I can stand or sit, depending on the project I'm working on. Not to mention, It's a great space for photographing my work, since the wall makes a great white backdrop and the lighting from the front window is ideal for shooting.
I brought in some bold black and white pieces to allow this area of the room to stand out just a bit, like the repurposed bulletin dart board! It's a fun way to put up my to-do lists, pretty cards and art. I really wanted the space to feel minimal, modern and playful. The addition of the Vinyl Mini Heart Wall Decals made the space feel a little more feminine and whimsical, without it being too overboard.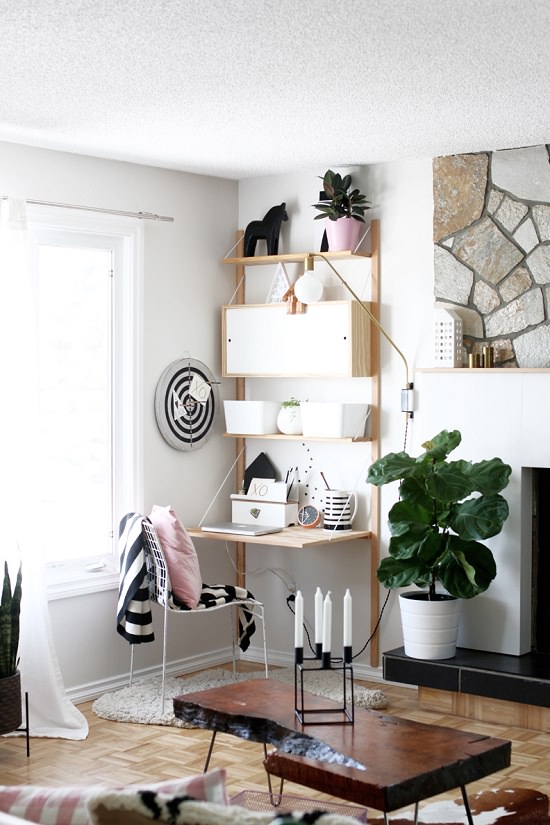 I really do feel a lot more organized and eager to work! It's amazing what a little makeover can accomplish both mentally and physically. What do you think of this little creative space – could you see this working in your home?