Instead of buying fancy toys for your pooch, make some interesting ones at home using this list of DIY Dog Toys!
Keep your curious, cuddly, four-legged friend happy, active, and engaged without making a hole in your pocket with these DIY Dog Toys.
DIY Dog Toys
1. $5 DIY Flirt Pole
Watch this video to create an inexpensive yet entertaining flirt pole toy for your little friend.
2. Interactive Dog Feeder Toy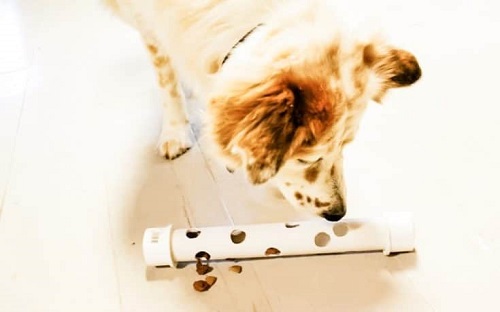 This interactive dog feeder toy is an excellent means to keep your fido fed, occupied, and mentally stimulated.
3. Homemade Water Bottle Dog Toy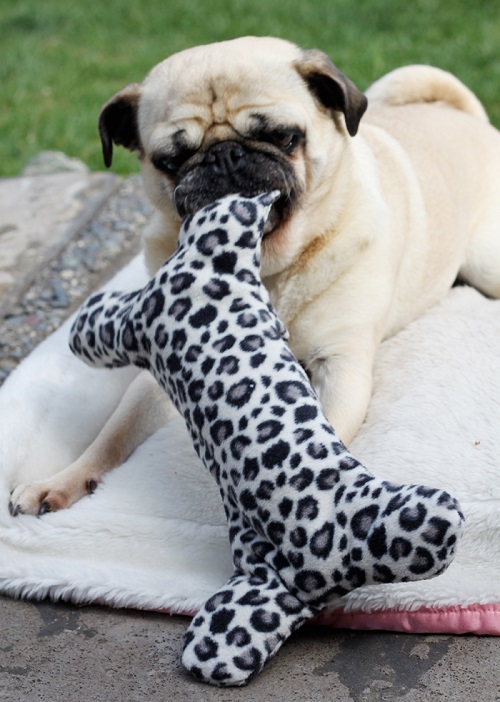 All you need is a plastic water bottle, old sweatshirts, and basic sewing supplies to make this bone-shaped dog toy. Read more here.
4. Ball and Rope Dog Toy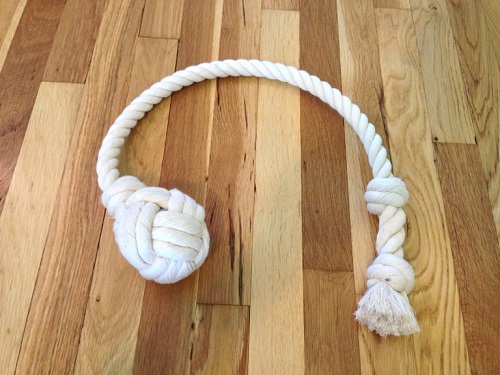 If your dog loves to play tug of war, DIY ball and rope toy using this easy-to-follow instructable.
5. DIY Braided T-Shirt Dog Toy
Check out this video to whip up an eco-friendly toy for your canine friend. It's one of the cheapest DIY dog toys on this list.
6. Tennis Ball Dog Toy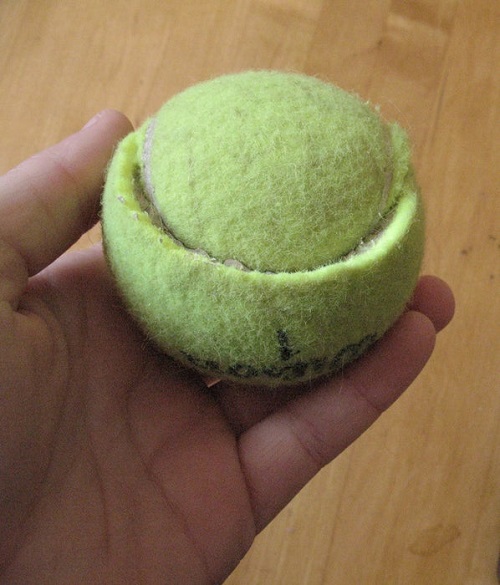 Turn a tennis ball into a puzzle toy loaded with treats. This toy creates a problem-solving mindset in your fido. The details are here.
7. Sweet Potato Dog Chew Toy
This sweet potato chew toy is the perfect adoptiversary gift for your four-legged canine friend. It's a simple project even for novice DIYers.
8. DIY Dog Bone Toy
Use old or new clothes and this tutorial to make a soft bone-shaped dog toy. Your fur baby will love it for sure!
9. DIY No-Sew Heart Dog Toy
No sewing machine? No problem! Recreate this adorable heart-shaped dog toy using your hands. Adjust its size according to your pet.
10. DIY Squeaky Octopus Dog Toy
Gather scissors, a squeaker, fleece, thread, and sewing needles to make this octopus toy for your companion's entertainment.
11. DIY Snuffle Ball Dog Toy
DIY this snuffle ball toy and fill it with tasty delights to excite your canine friend. Jump to the video to know more.
12. DIY No Stuffing Easy Donut Sock Dog Toy
Transform your old sock into a chic donut toy for your hound, and the best part, only hand sewing is required.
13. DIY Snuffle Mat Dog Toy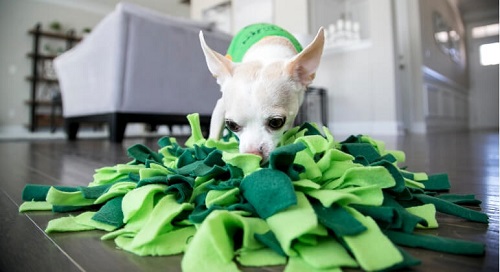 Make your canine physically and mentally active at the same time with this snuffle mat toy. Instructions are here.
14. Dog Toy for Heavy Chewers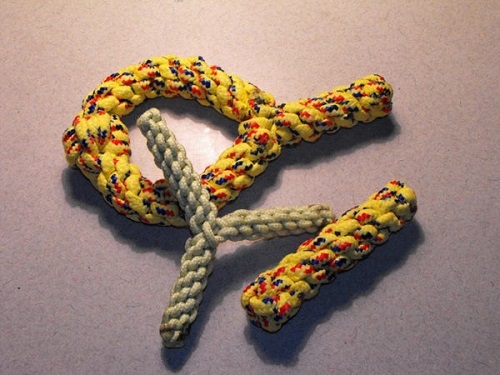 Do you want a sturdy toy for your chewing-loving companion? This colorful toy is the right choice for you.
15. Foxtail Toy For Dogs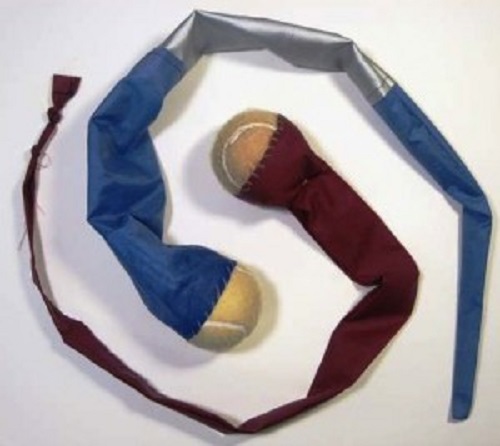 Perfect for playing Flyer's Up game with your pup, this foxtail toy needs tennis balls, scrap fabric, and basic sewing skills.
16. Snake Dog Toy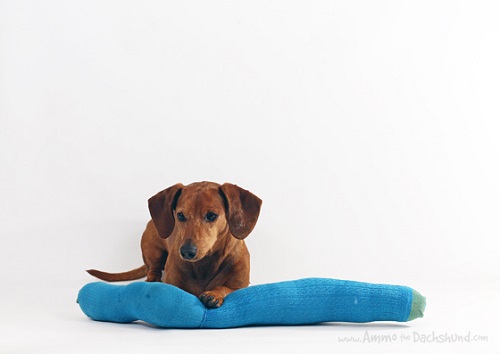 Here's the tutorial to DIY a super easy and enjoyable snake toy for your cute fur baby. It's one of the best DIY dog toys ideas.
17. DIY Square Knot Fleece Loop Dog Tug Toy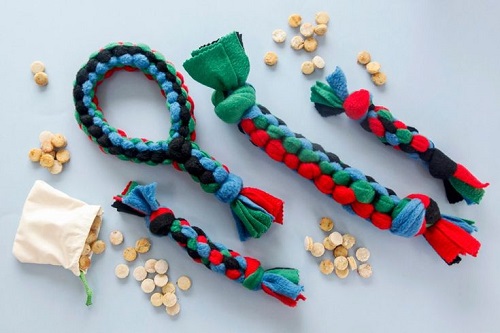 Another tug toy for your tug-of-war-loving canine friend, which is made up of polar fleece and a little patience.
18. Launchable Dog Slingshot Ball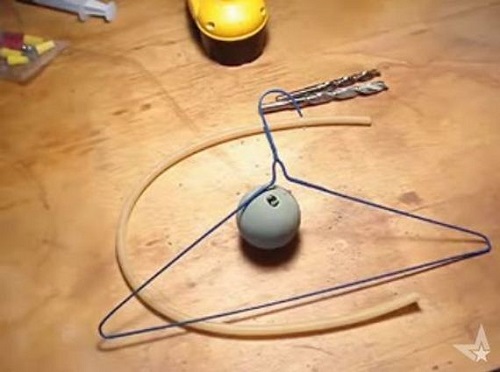 Made with a rubber ball, 2 feet surgical tube, and a coat hanger, this launchable slingshot ball toy is perfect for dogs who love to play fetch.
19. DIY Spin The Bottle Pooch Toy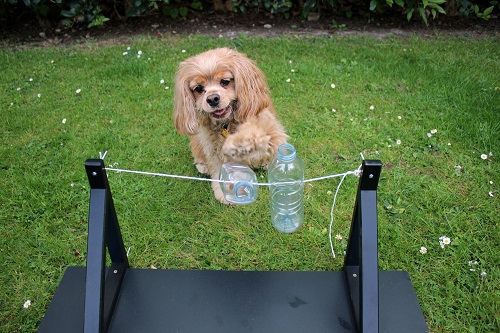 This spin-the-bottle toy gives your fido a sense of accomplishment and keeps him/her engaged for a while.
20. Recycled Denim Baseball Canine Toy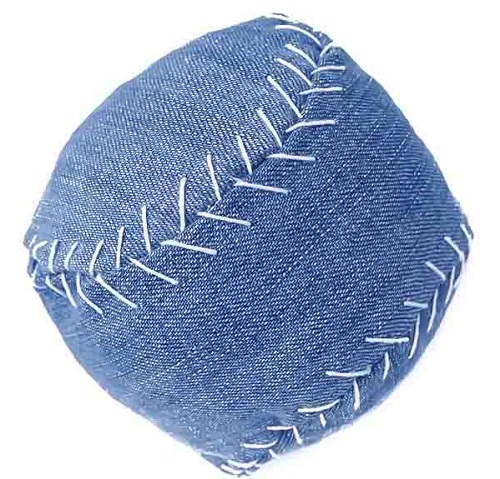 Upcycle old denim to make a soft fabric toy for your lovely canine friend. This toy can be used for cats and toddlers as well.
Note- Don't leave your hound unattended with homemade toys to avoid choking hazards.