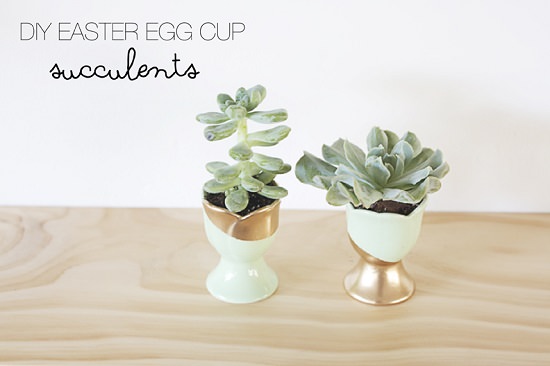 Happy Spring my friends! I decided to do a fun little DIY to kick start this new season and Easter, which is just weeks away! I took a classic Easter piece and put a little modern twist on it: Easter Egg Cup Succulents! Because who doesn't like a touch of gold?!
What you will need
Easter Egg Cups
Succulents
Liquid Gold Leaf
Paint brush
Tape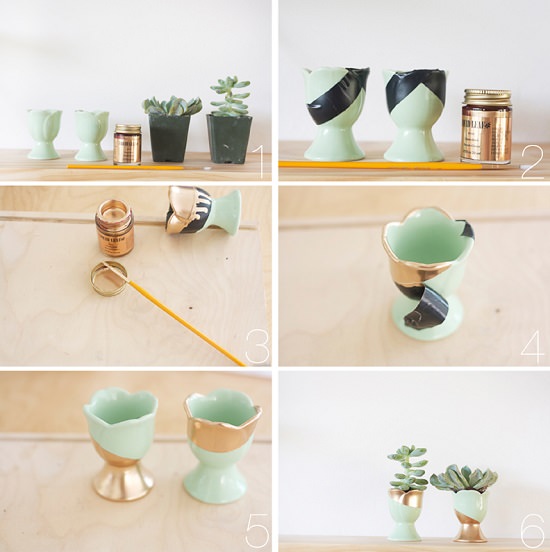 What to do
Gather your supplies
Tape off your Easter egg cups
Carefully paint in the designated areas you want gold (careful, this stuff is SUPER thin compared to your usual craft paint)
Let dry and carefully peel back the tape
Remove your succulents from their planters and carefully put them into their modern egg cups!
Display and enjoy – all year round if you so desire!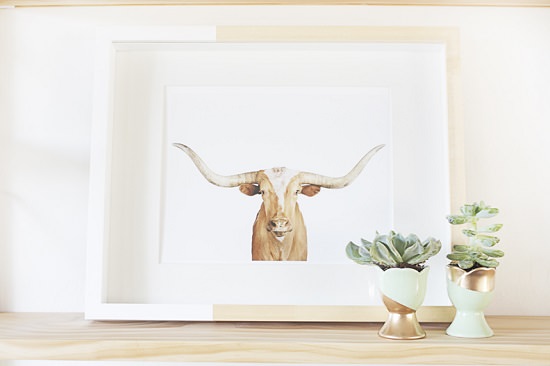 This was such an easy DIY and SO much fun to do! I am loving this liquid gold leaf and I can't wait to do another project with this stuff. It dries pretty quick too, which is a bonus! I love the look of the simple touch of gold with these pretty succulents. They are perfect on our living room shelf.
What do you think of making a classic Easter piece and adding a modern touch for your home?