All you need for this DIY Hanging Chalkboard Banner is to spot some fabulous Chalkboard Wrapping Paper. Don't worry if you bought too much; we'll make good use of it.
Materials You'll Need
Chalkboard Wrapping Paper
Copper Pipe or Dowel
Cardboard Roll
Tape
Bakers Twine
Chalk
Scissors
Directions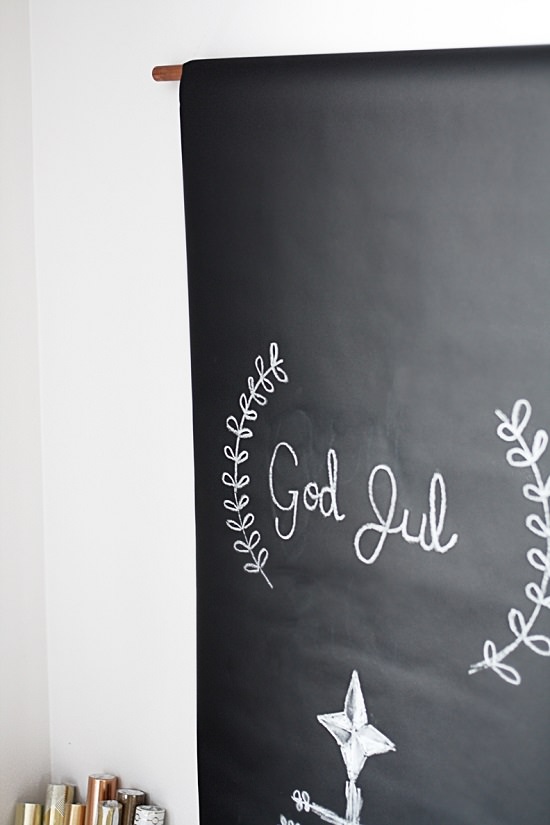 Grab a chalkboard wrapping paper, measure it, and cut it according to your need.
Next, put the copper dowel at the top and a cardboard roll at the bottom of the chalkboard paper, roll the paper a bit and secure it with the tape.
Affix the twine to both the ends of the dowel and hang where you want to. I suspend this beauty in my living room. You can fasten it in your kids' room to impress them.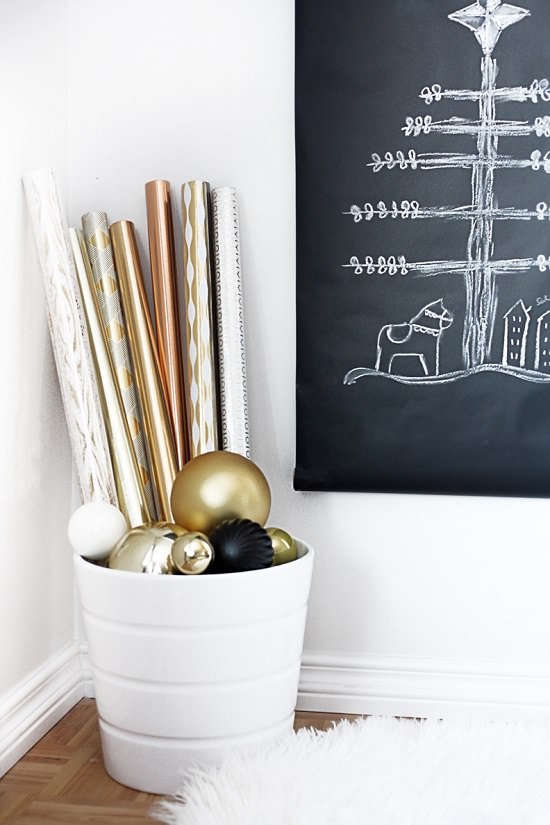 You'll love how simple it is to make and the fun you had creating a little design with your chalk. We simply wrote, "God Jul" and a little picture inspired by some Scandinavian art. You can write or draw whatever you want. The best part about this DIY is you can adorn it according to holidays as well. This project is a fun and time-bonding activity to do with your kids.
Do you make this DIY Chalkboard Banner? If yes, don't forget to share the experiences with me by hitting the comment button below. Stay tuned to my website for more interesting DIYs. Enjoy and Stay Safe Friends!
Quick Note- If you don't have a copper dowel, you can use cardboard rolls, wooden dowels, or plastic pipes for this DIY. Keep an eye on your kids if you are going to indulge them in this amazing weekend or vacation project.