All you need for this project is to spot some fabulous Chalkboard Wrapping Paper. Don't worry if you bought too much; we'll make good use of it.
Materials
Chalkboard Wrapping Paper
Copper Pipe or Dowel
Bakers Twine
Chalk
Scissors
Directions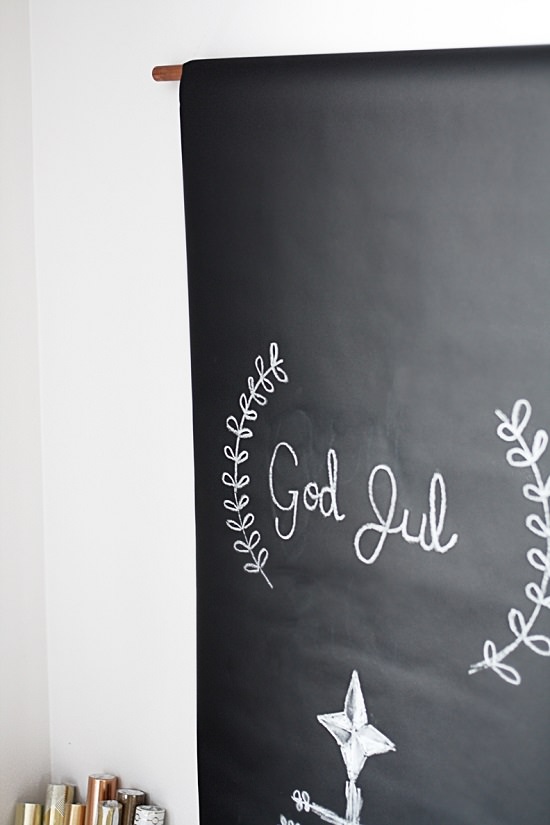 Simply unravel your paper and measure how long you want your banner to be. Cut your paper. Place your copper pipe or dowel at the top and roll just a small portion of your paper. Tape in place (optional). Tie the twine to either end of your pipe and hang. If the paper is rolling up too high, place the cardboard roll (that comes with the paper) on the bottom to weigh it down. Then enjoy! *Keep in mind it wrinkles very easily since it is just paper*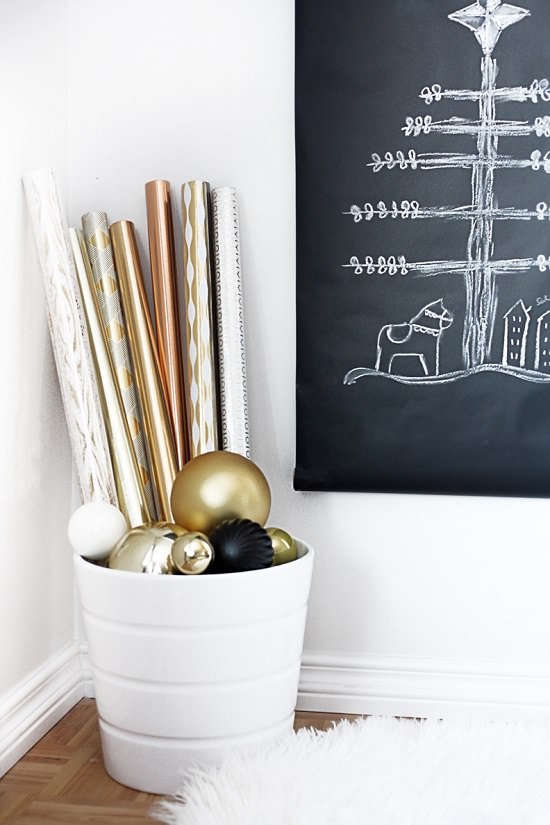 You'll love how simple it is to make and the fun you had creating a little design with your chalk. We simply wrote, "God Jul" and a little picture inspired by some Scandinavian art (You can decide it based on your choice!). This will be a lot of fun for your kids as well after the holidays!