These DIY Indoor Greenhouse Ideas for Apartment Gardens will give you ample space to grow veggies irrespective of the weather outdoors!
Are you a gardening enthusiast looking for a greenhouse with no outdoor space? No worries, we've got you covered with these DIY Indoor Greenhouse Ideas for Apartment Gardens.
DIY Indoor Greenhouse Ideas for Apartment Gardens
1. Ikea Gold Mini Indoor Greenhouse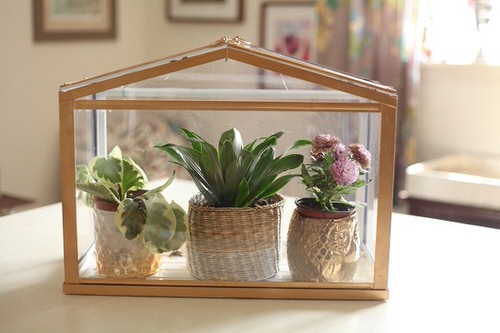 Take a look at this blog to make a super-compact, gold-painted mini indoor greenhouse under 30 minutes and $30.
2. DIY Egg Carton Indoor Greenhouse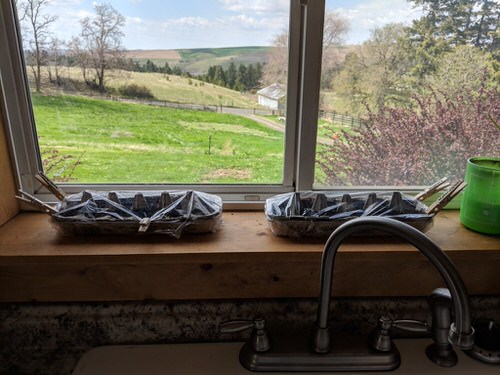 All you need is an empty egg carton and this tutorial to DIY the cheapest yet fully functional indoor greenhouse. This project is kid and beginner-friendly.
3. Low-Cost Mini Greenhouse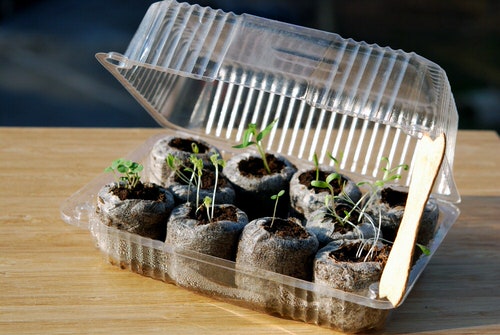 Recycle a lidded plastic container to make a tiny greenhouse. It's one of the best DIY indoor greenhouse ideas for apartment gardens.
4. DIY Picture Frames Greenhouse Terrarium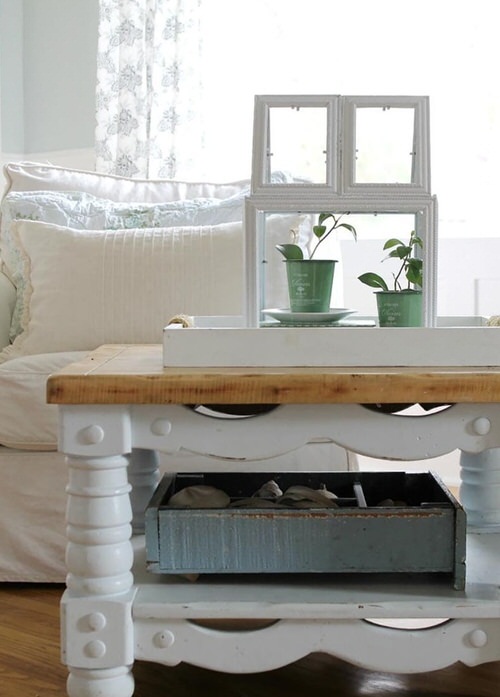 Convert the cheap dollar store picture frames into a cute indoor greenhouse terrarium. Head over to this website for details.
5. Greenhouse With Touch Screen Control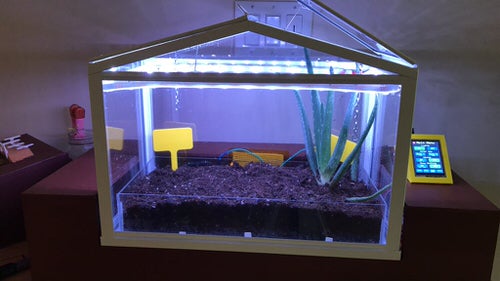 If you're looking for a fully automated, low-maintenance greenhouse for indoors, this project is the right choice for you.
6. No Budget Windowsill Greenhouse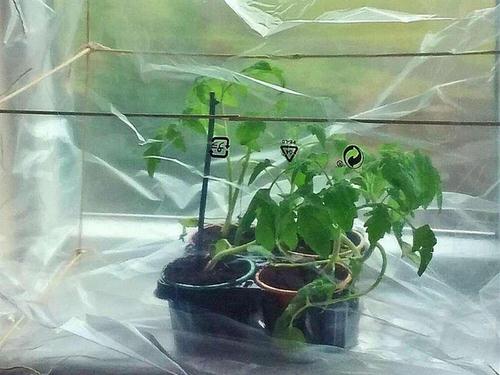 Follow this instructable to DIY an affordable greenhouse out of scavenged items. It maintains the right environment for young plants.
7. Indoor Greenhouse with a Light Fixture
Perfect for a bedroom apartment with less sunlight, this greenhouse equipped with a light fixture lets you grow tropical plants indoors.
8. Hexagonal Greenhouse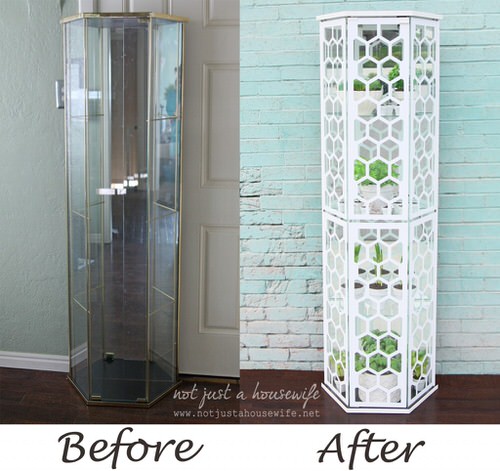 This lovely honeycomb-patterned greenhouse is built from an old curio cabinet, newspapers, tape, and this DIY.
9. DIY Vintage Indoor Greenhouse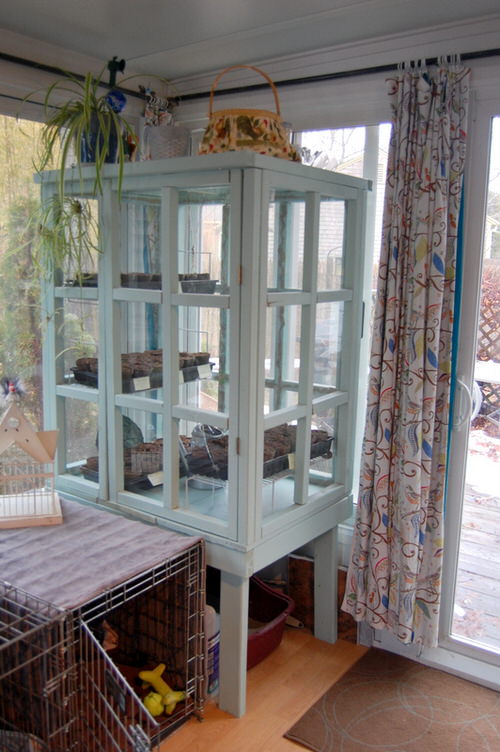 If you happen to have old picture frames, use their glass and lumber to make this vintage-style indoor greenhouse for your lovely plants.
10. Simple Indoor Greenhouse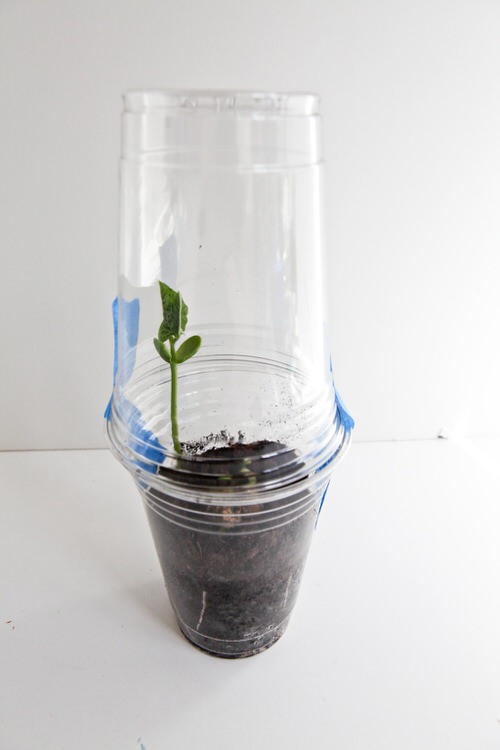 Enjoy gardening with your kiddos by involving them in this indoor greenhouse project. It's super simple and safe for kids too.
11. Victorian-Style Indoor Greenhouse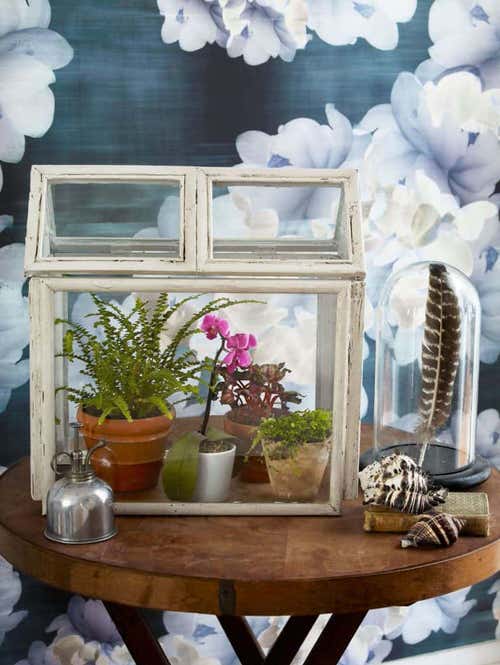 This victorian-style indoor greenhouse keeps your finicky houseplants happy and compliments house decor as well.
12. DIY Fluorescent Greenhouse

Assemble wire shelves and fluorescent lights to DIY this seed-starting greenhouse that prevents seedlings from becoming leggy.
13. Plastic Container Indoor Greenhouse
Watch this video to convert a plastic container into a mini indoor greenhouse to start seeds for the balcony garden.
14. DIY Indoor Organic Greenhouse by the Window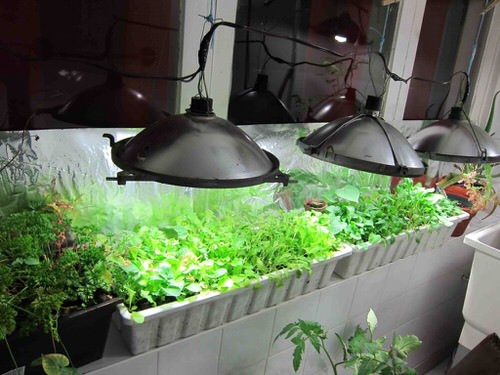 Create an indoor organic greenhouse using window boxes, recycled light hoods, and CFLs to enjoy fresh homegrown greens all year round.
15. Homemade Mini Seed Starting Indoor Greenhouses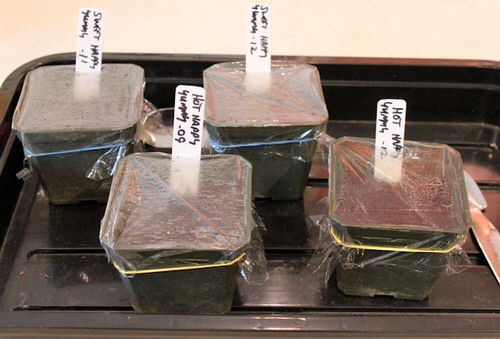 These super mini-greenhouses are best for seeds that need some extra TLC. Fill small containers with a soilless mix, place them on a heating mat, sow the seeds, and cover with plastic wrap. Read more here.
16. CD Spindle Case Greenhouse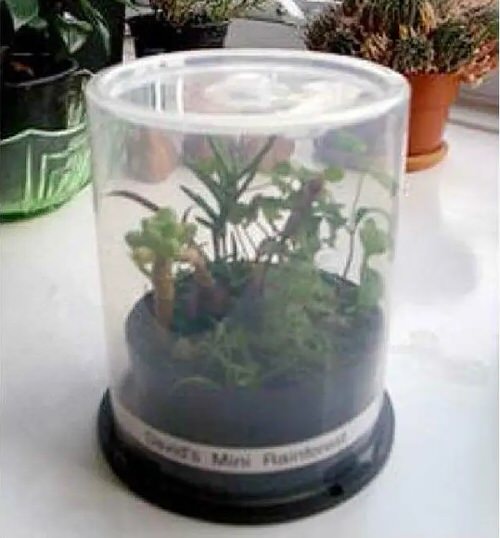 A CD spindle case is what you need to make a tiny greenhouse that anyone can put together without any tools and DIYing skills.
17. Table Indoor Greenhouse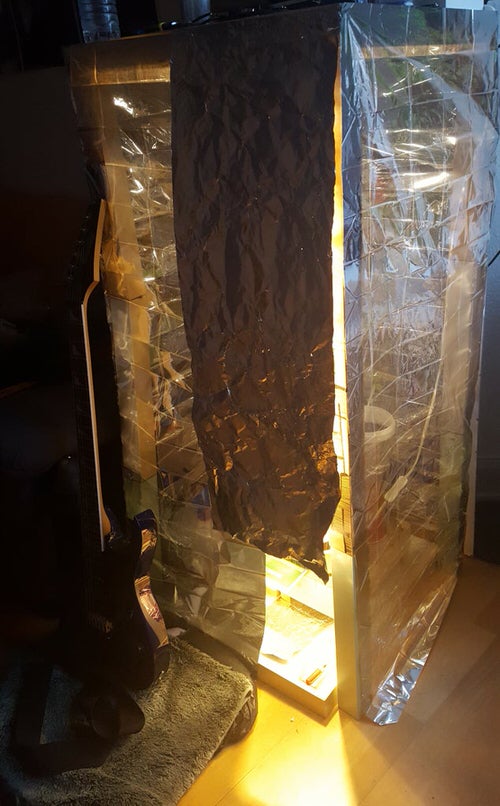 Grab two tables, space blankets, and a light bulb to DIY this greenhouse for your apartment garden.
18. Indoor Greenhouse Cabinet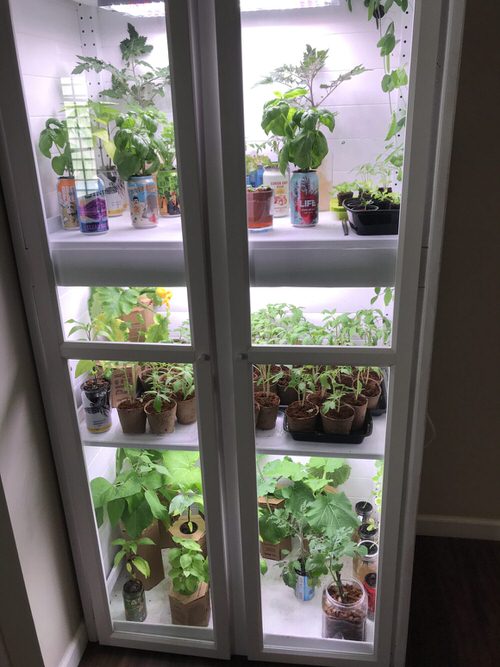 Instead of throwing your old cabinet, revamp it into a fully functional greenhouse by taking inspiration from this DIY. You can swap the wooden doors with glass ones if needed.
19. An Indoor Greenhouse For Apartment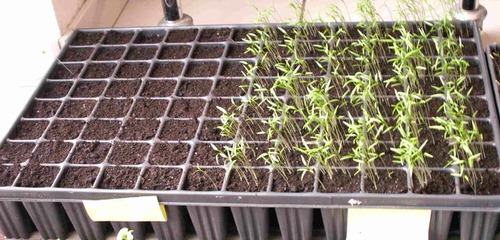 With the right tools and this tutorial, you can quickly build a mini greenhouse in your apartment without any professional help.
20. CD Case Greenhouse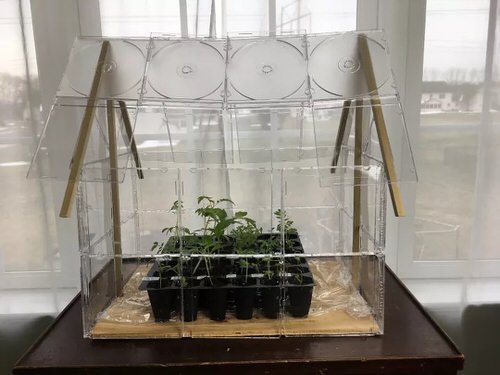 Repurposing old CD cases to make a fully functional greenhouse is another creative indoor greenhouse idea to try.
21. Ikea Greenhouse Cabinet Hack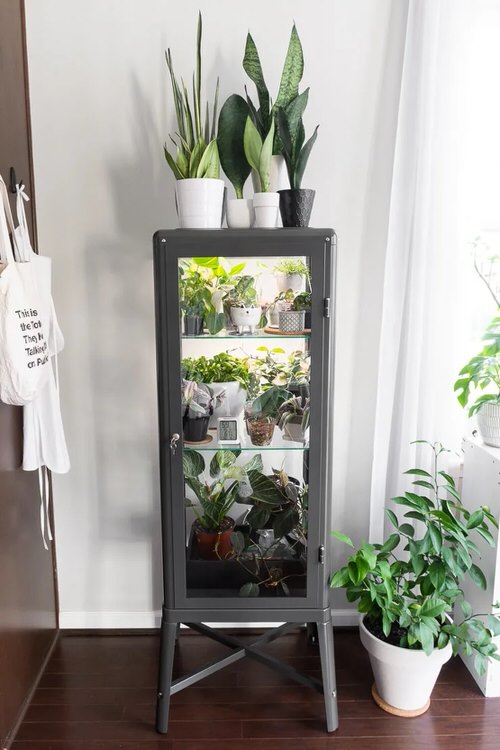 Follow this DIY to turn an Ikea Fabrikor cabinet into a chic indoor greenhouse to protect plants from weather and other stuff.
22. Ikea Milsbo Cabinet Greenhouse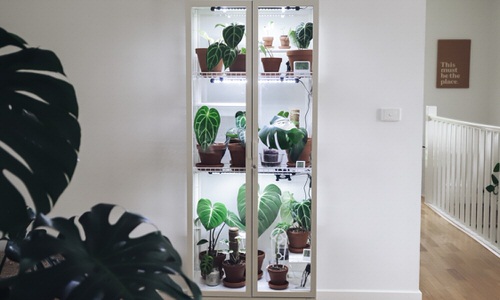 Here's the tutorial for modifying an Ikea Milsbo cabinet into a greenhouse equipped with a few interesting add-ons that keep plants happy.
23. DIY Mini Milk Jug Greenhouse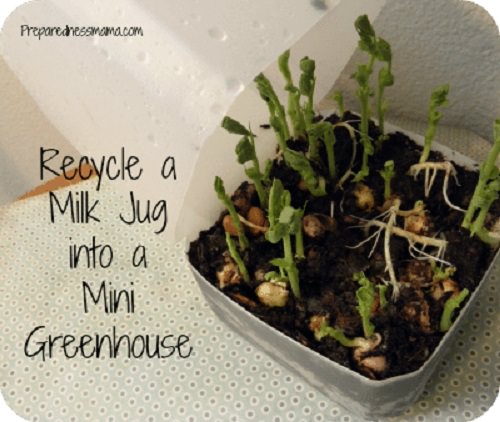 Recycling a milk jug to create a mini-greenhouse is a genius way to start seeds indoors on a budget. Use this project to make your kids familiar with nature.
24. Pop Bottles Mini Indoor Greenhouses
Check out this video to DIY miniature greenhouses using plastic pop bottles at home. It's one of the best DIY indoor greenhouse ideas for apartment gardens.
25. Utility Shelf Indoor Greenhouse
Make the most out of your utility shelf by turning it into an indoor greenhouse to pamper the houseplants.
26. Cardboard Greenhouse

Make a frugal greenhouse out of cardboard, tape, plastic wrap, and hot glue. It does not look elegant but serves the purpose. The details are here.
27. Huge Indoor Greenhouse
Those who have enough space in their apartment can bring this huge greenhouse to life by watching this amazing tutorial.
28. Handy Mini Greenhouse
Made with PVC pipes, plywood sheets, screws, a light fixture, a container, and transparent acrylic sheets, this mini greenhouse is easy to carry.