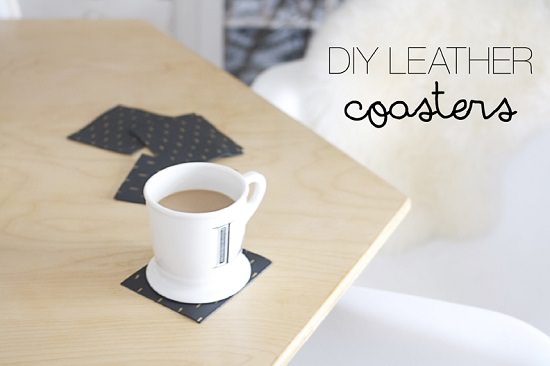 If there is one thing that always goes missing in my house, it's our coasters! I am always putting my coffee on the strangest thing to protect the surface of our tables. Sometimes it's my laptop, a magazine and on and on. I thought it was about time I just made some extra ones myself, but a little more edgier than our older ones!
What you will need
Scissors
Leather
Fabric Marker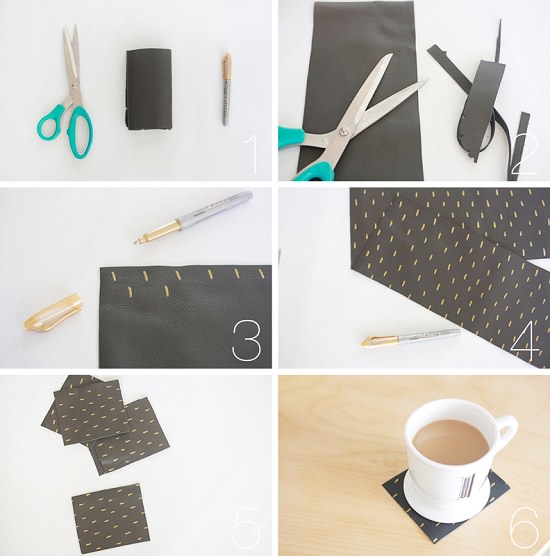 What to do
Gather your supplies
Cut the edges straight
Create your pattern on the leather using your fabric marker
You can choose to do as many as you want, but I wanted enough for at least 5 coasters
Measure out the shape you want and cut – I went with simple squares
Simply use and enjoy!
This was super easy! I love using leather to add that touch of texture to my decor. It just so happened that I was in need of new coasters and I had a lot of scrap leather laying around – it was the perfect marriage! These coasters are both stylish and useful! Now, what else can I make…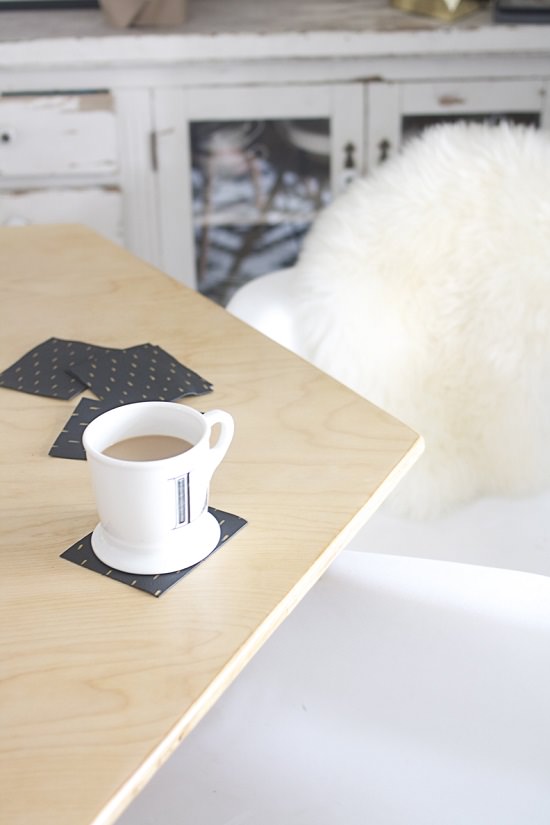 What do you think of this simple DIY?