Furnish your bland yard with these amazing DIY Outdoor Chair ideas to arrange a cozy chilling-out corner for yourself!
Build a relaxing oasis in your backyard, patio, or porch with these DIY Outdoor Chair ideas to spend some quality time with family and friends.
DIY Outdoor Chair
1. DIY Cable Drum Rocking Chair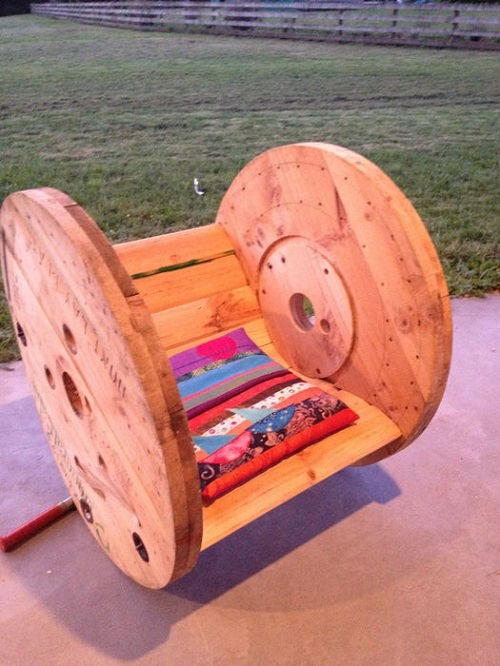 Follow this instructable to recycle a wooden cable drum into a quirky chair for your patio. This is one of the most amazing DIY outdoor chair ideas on this list.
2. DIY Hanging Lounge Chair
Made with dowels, rope, and a drop cloth, this hanging lounge chair is a fun addition to an otherwise drab porch. Read more here.
3. Modern Outdoor Chairs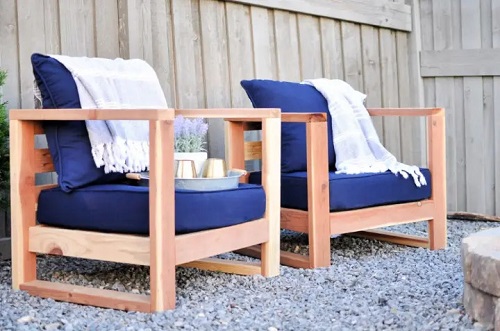 With this tutorial, a few supplies, and woodworking skills, you can easily make comfy modern chairs for your outdoor area.
 4. Aluminum Chair Makeover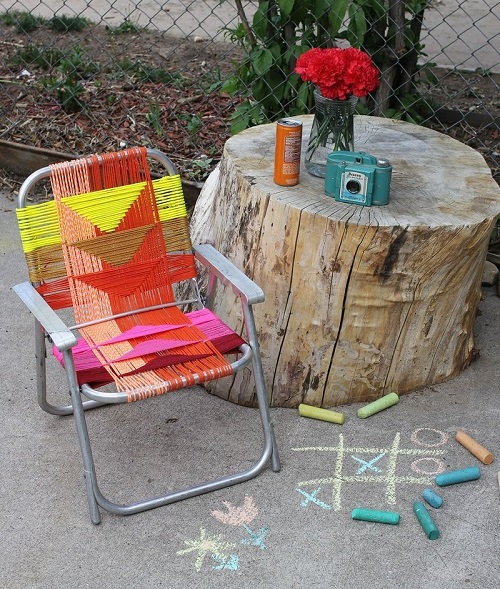 If you happen to have a worn-out, vintage lawn aluminum chair, give it a new lease of life with a paracord, macrame cord, and this quick DIY.
5. Outdoor Folding Chair
Watch this video to DIY a foldable chair that is sturdy and easy to carry. It's perfect for all your camping excursions.
6. DIY Adirondack Chair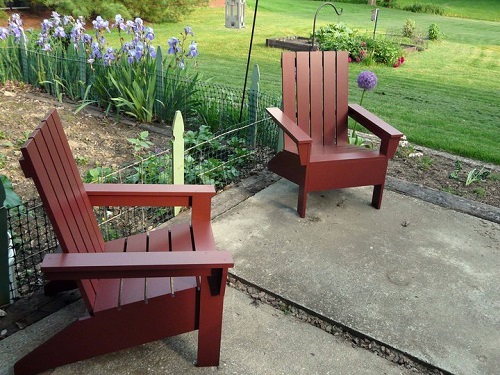 Wooden Adirondack chairs are stylish and comfortable. Make one for yourself with these easy-to-follow instructions.
7. DIY Adirondack Rocking Chair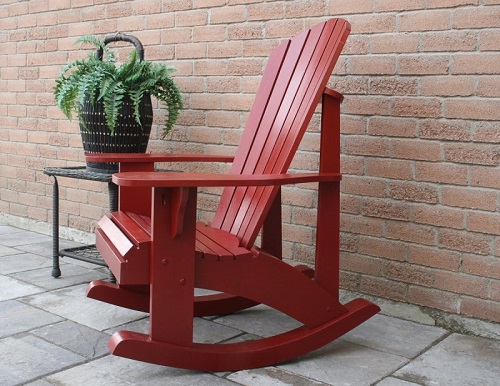 If you don't like the classic Adirondack chair, build this rocking chair version that goes well with any outdoor setup.
8. DIY Concrete Chair
Here's another elegant outdoor chair made of concrete and a little patience. This super durable chair will last for a long time.
9. Easy DIY Kids Patio Chairs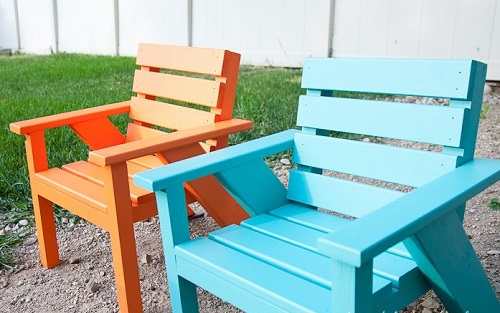 Make these colorful kids' patio chairs to complete your outdoor furniture setup. Your children will love these beauties.
10. DIY Side By Side Patio Chairs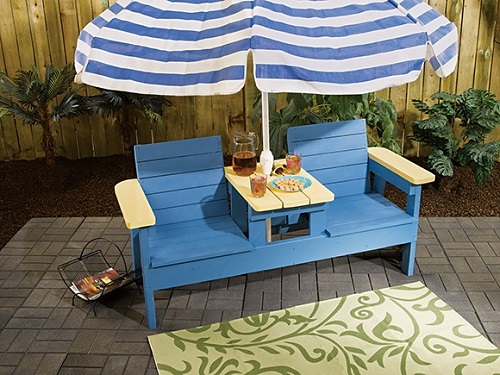 Introduce this side-by-side chair outdoors to share time, snacks, and beverages with your loved one. Check the instructions here.
11. Easy DIY Outdoor Chairs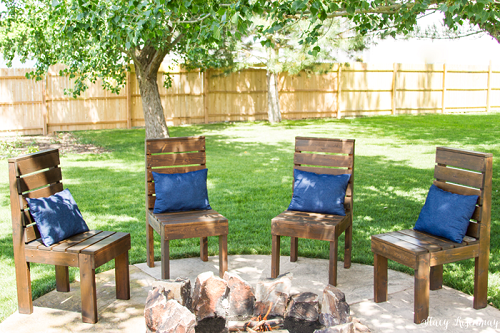 These outdoor wooden chairs are lightweight and easy to move around. Either place them around the fire pit or wherever you desire.
12. Rustic Outdoor Chair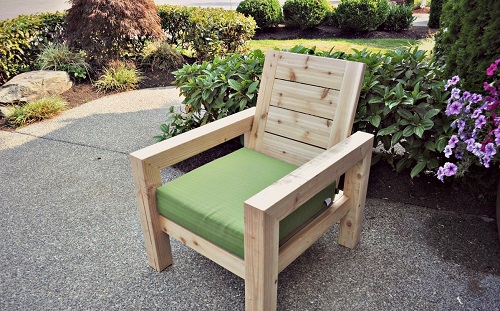 Build this snazzy chair to give your outdoor space a rustic touch. The step-by-step instructions are here.
13. Farmhouse Style Outdoor Chair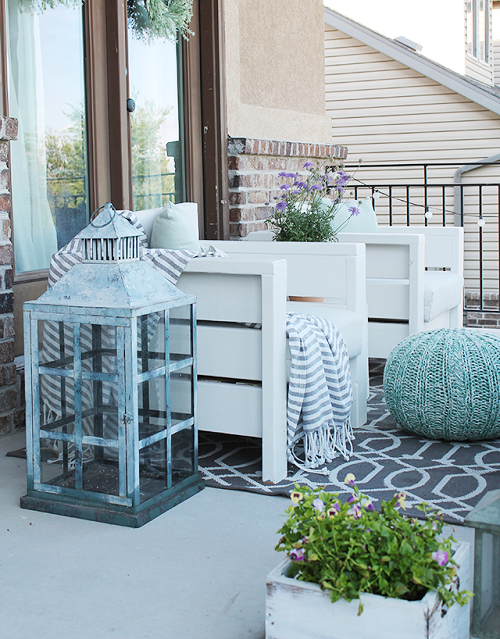 These white-hued chairs are the perfect way to give your porch a farmhouse-style look. Add an antique lamp and planters for an added charm.
14. Barrel Chair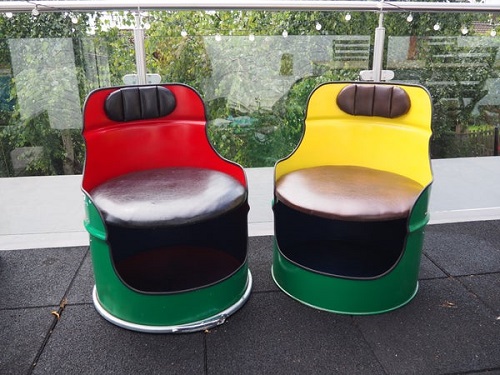 Why always go with traditional chairs when you can whip up eye-catching ones with barrels and this instructable.
15. Upcycled Tire Chair
Challenge your inner DIYer for making this unique chair using tires. This furniture will surely attract a lot of eyeballs and praise too.
16. Paracord Laced Pallet Hanging Chair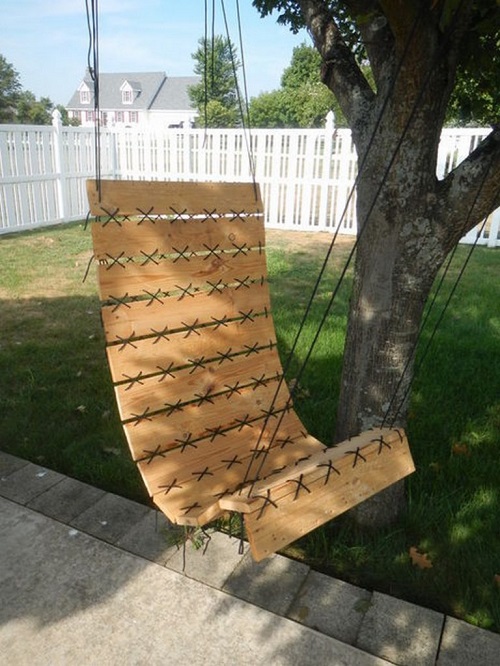 Recreate this wonderful paracord-laced pallet hanging chair to give your lawn beachy vibes. It's a quick and budget-friendly project.
17. DIY Campfire Chair
All you need is a jigsaw, circular saw, and a wooden board to put together this campfire chair. The best part, no gluing or fastening is required.
18. $8 PVC Pipe Chair!
With PVC pipe and this video tutorial, you can easily DIY a fully functional chair for less than $10.