Here's a short and quick tutorial to build a chic pendant light out of pipe using this DIY pipe pendant light!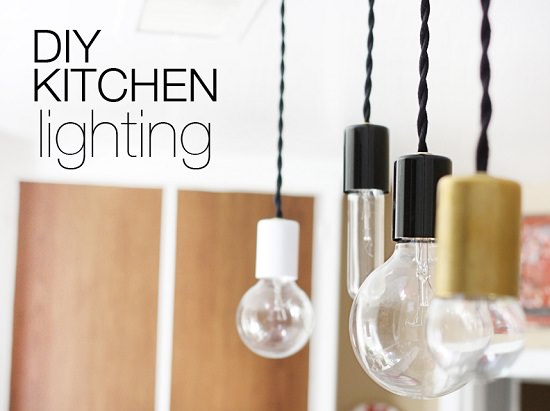 Our kitchen is probably my least favorite room in the house. It's very small, narrow and in need of a lot of improvements! We have old appliances (which I won't complain about because they work!), old tile and very old cupboards that like to unlatch on their own. It can be a bit creepy when you're home alone!
We decided to give the room a little improvement on a budget, since we can't just start replacing everything we are currently unhappy with. I already gave the cupboards a small makeover and added a statement piece to hopefully distract you from what's really going on, but something was still missing!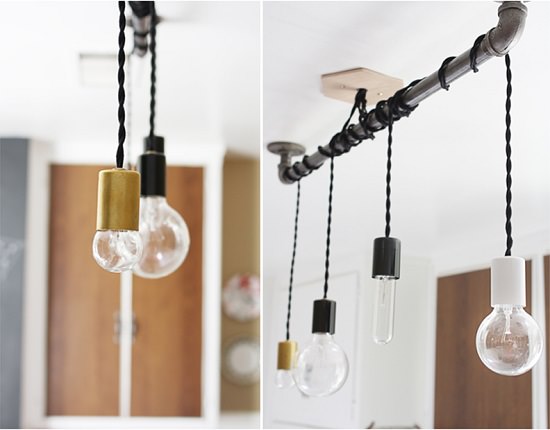 The next cheapest fix was the lighting…of course….so that's what we focused on! We removed the old 90s track light and replaced it with this more modern and industrial pipe pendant light! The pipe, cord and bulbs are three great textures that work really well together! We even added a DIY Hexagonal canopy to give it even more of an edgier look.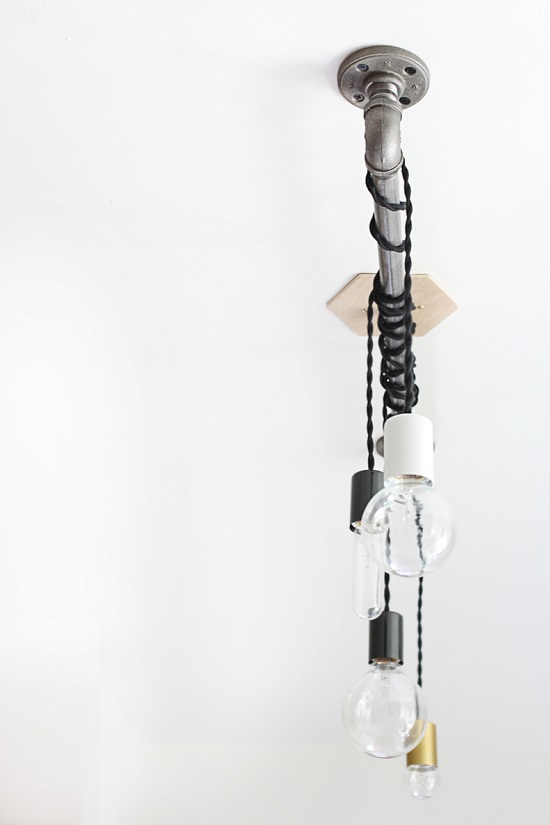 You can really play around with the lengths of the lights, the bulb design, and the placement of each pendant. We decided to hang them at different lengths and keep each bulb unique as well! I also love the little details, we chose to have our sockets a combination of black, brass, and white to change things up a bit. If you've seen our other lighting projects, then you've probably guessed we ordered all our supplies through Grand Brass Lamp Parts!
So there you have it, a simple upgrade to make the kitchen feel a bit more updated and chic without going into too much debt! What do you think?