Who doesn't need a good magazine rack?! Everyone does. I know we have plenty of reading materials in this store and that definitely needs a home, besides being stacked in random places. So, we have decided to do a little project work mainly focusing on this topic!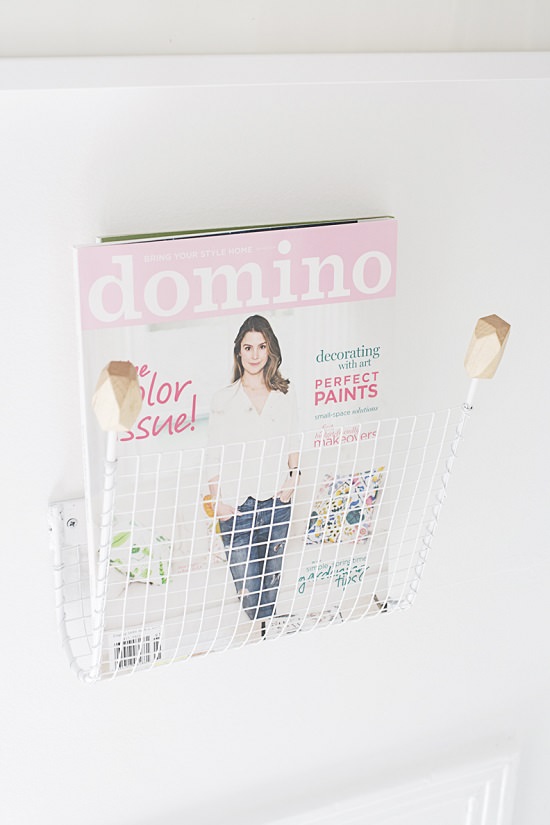 My husband had a habit of exploring varied things and after critically analyzing each and everything he use to choose the best of them according to his preference. He worked on a few designs until he found the one that worked best! He welded the piece together and spray-painted the frame white to give it a modern look. We also put some fantastic multi-faceted wood knobs to complete and enhance the creativity in the look, inspired by these of course!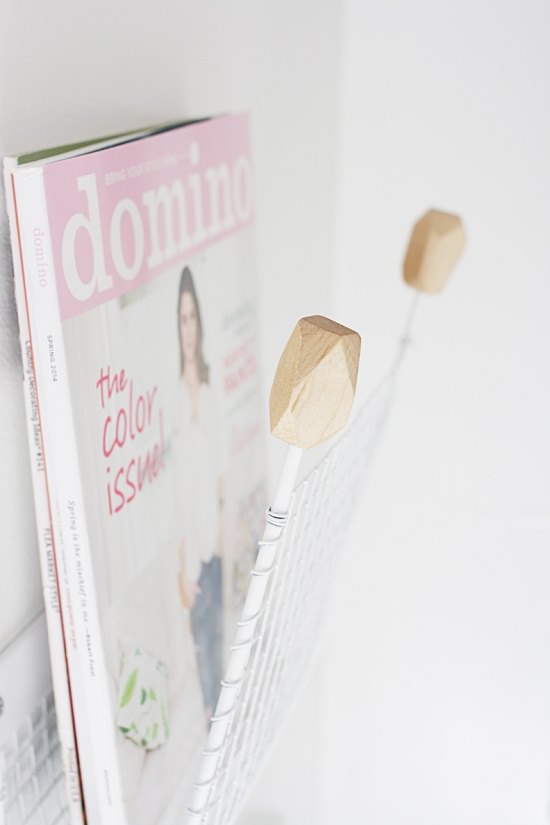 We have to wall-mount the rack to keep it away from the kids from making it a mess, mostly our one-year-old who loves to tear pages out of books these days. It's really helped me to clean up the clutter around here! It has added a tidy format to the room priorly magazines were all around in the house and now they also have their destined place.
I love the way how it fits in seamlessly with the rest of the crisp white room! I think it's the perfect place to display all my favorite reads and adds a bit more function to the space. Be sure to come back for our tour of the rest of our main bath next week!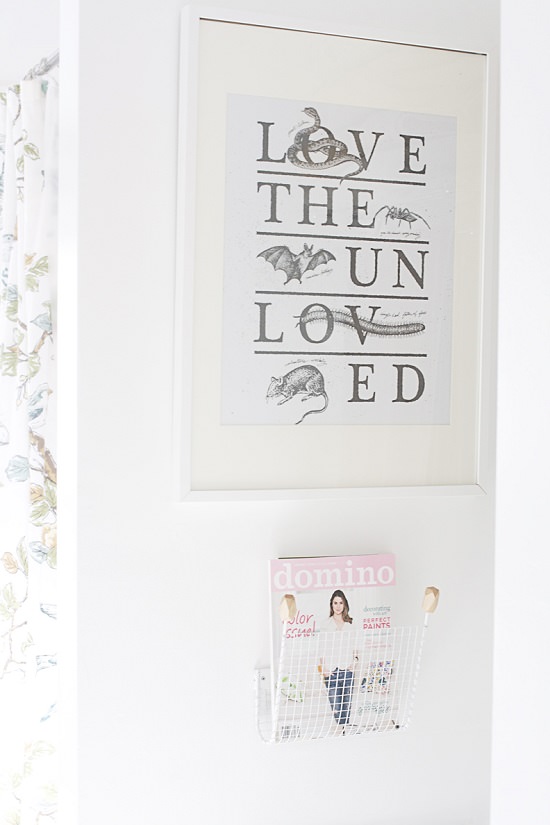 What do you think of our new DIY magazine rack? I'll soon start preparing something innovative to share another version for the living room soon that we have already made! Happy Friday friends!