Are you in love with the Dorm shelf? We have come up with an amazing DIY Wood House Shelf idea. You must follow to check it out. It is mentioned below: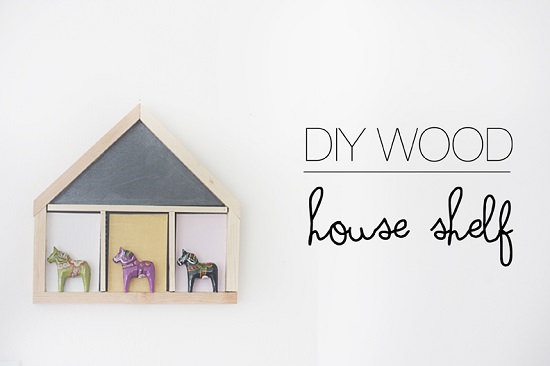 For the longest time, I am in love with this Dorm shelf by Ferm Living! What was more eye-capturing was, When I saw a house shelf at Michel's the other day, I was inspired to make my own until I could get my hands on the real thing!!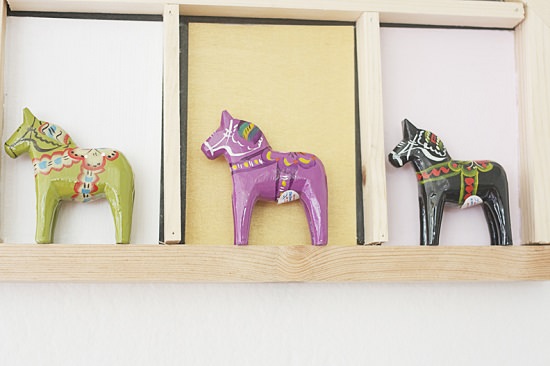 What you will need
Wooden House
Pencil
Paint
Paintbrushes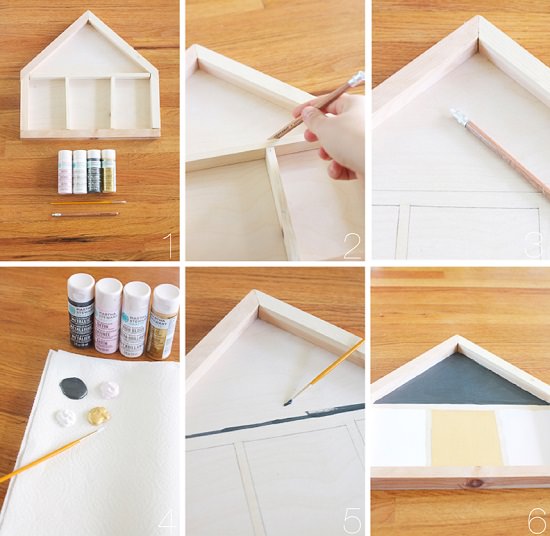 What has to do
Gather your supplies together in one place in order to avoid last-minute haste.
With the help of your pencil, make an outline by tracing the divider on your shelf.
Remove the divider by carefully bending back the tiny nails.
Get your paint ready – I used black, gold, light pink, and white. You can include the color of your preferences as well.
Now slowly with utmost careful attitude begin to paint each compartment a different color.
When you are done, let the paint dry completely and then return the divider to the shelf. Hang up and enjoy!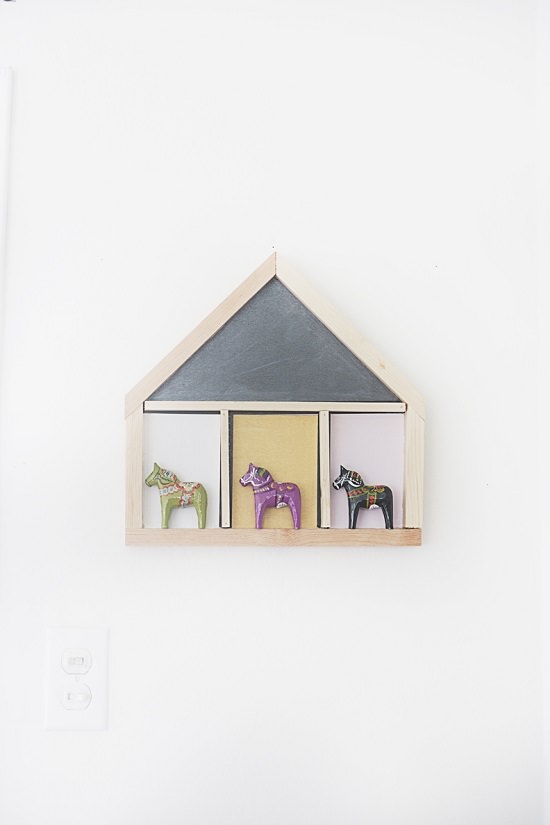 This shelf is just the right size to display the kid's tiny little Dala horses! The backgrounds help them pop a lot more, and I think it's a lot of fun! You should also try it out with your kids as it's huge fun.
I love the idea of having a non-traditional shelf, it always makes the space a little more interesting! It is a smarter way to occupy the space with simple and stylish hacks.
It looks great in any room in the house, but I specifically made this one for the kid's rooms. I might have to go and get a few more! What do you think of house shelves for displaying your cute pieces?