Stool (mine was an old IKEA stool, but you can use any you have)
Faux Fur (IKEA

 has a great selection)

Safety Pins
Spray Paint (in white if you have legs you want to cover, but wood legs would be lovely!)
Directions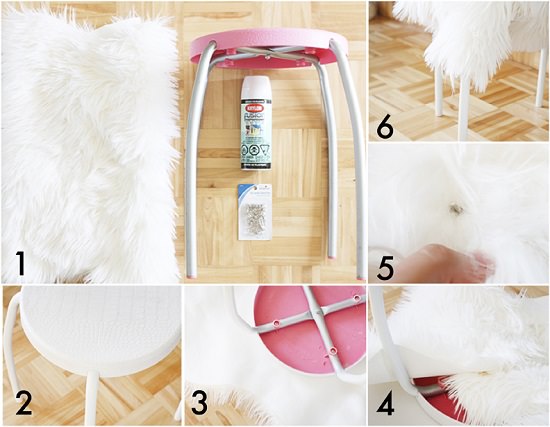 Gather your supplies.
If you have a stool that doesn't have wood legs, I suggest spray painting them white to help look a little more chic.
After you have sprayed a few layers of paint and it has dried completely, take your stool and wrap your faux fur around the top of your stool.
Secure with safety pins. Yes, safety pins.
Once most of the fur has been secured together, flip over and adjust and pin where needed.
Fluff your fur and enjoy!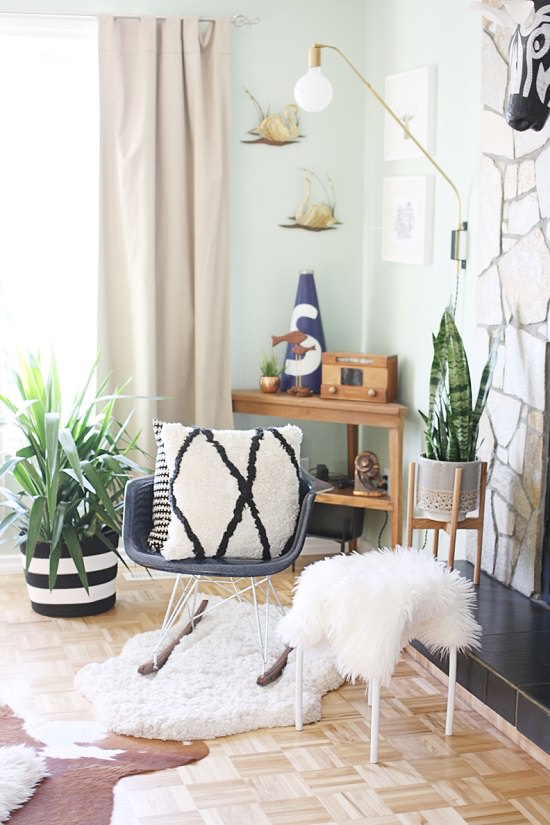 It's not Nate Berkus, but I did save myself $60 and I think it's pretty fun! You can use it as a footstool or even an extra seat if you wanted. Because it is only safety pinned you may have to adjust or repin over time. The best part is, the fur isn't damaged and you can reuse elsewhere if you want at a later time!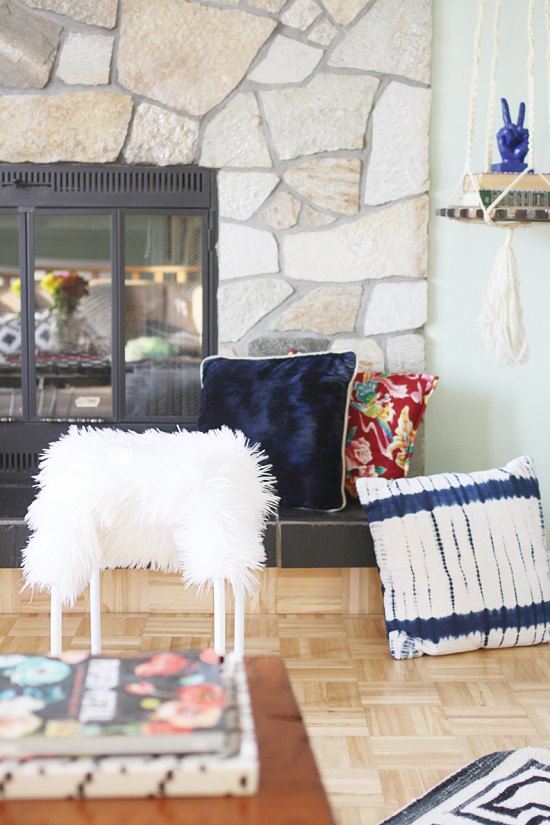 This is a great addition to the home, I love the all white look. Not to mention, there's just something about a furry stool that gets me every time! What about you – are you a buy or DIY in this case?