Turn your outdoor space into an unforgettable tropical oasis with these stunning Foxtail Fern Landscaping Ideas! 
Foxtail ferns are a favorite among garden enthusiasts for their unique shape and fuzzy texture. With their lush, vibrant green fronds, foxtail ferns make a stunning addition to the outdoor space. So, if you want to add interest and beauty outdoors, check out these amazing Foxtail Fern Landscaping Ideas.
Here are the best hot tub landscaping on a budget
---
Foxtail Fern Landscaping Ideas
1. Rock Garden with Foxtail Fern
If you have a monotonous rock garden, make it lush and more captivating with foxtail ferns.
2. Minimalist Foxtail Fern Landscape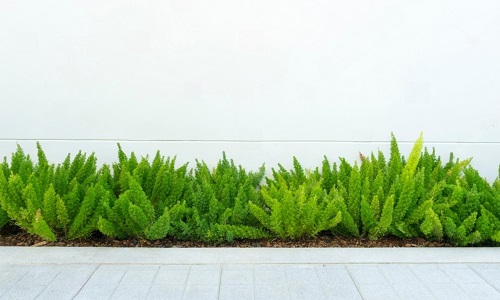 Foxtail ferns are perfect for adding tropical beauty to less-spacious yards. Their compact size and unique texture create interest without taking up much space.
3. Massive Pot With Foxtail Ferns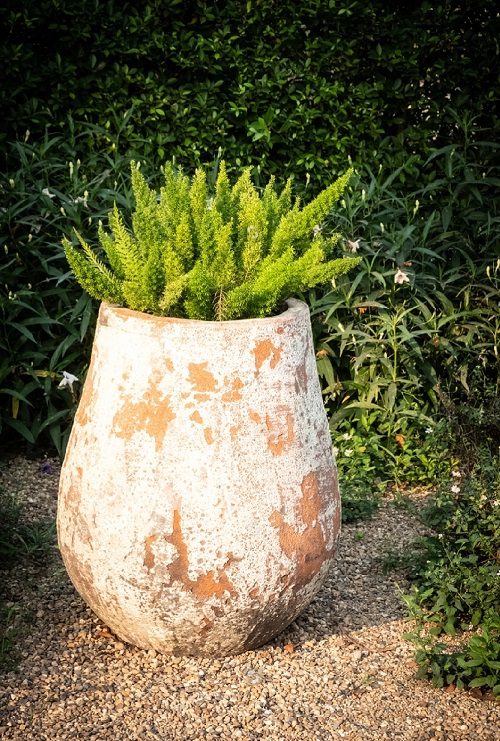 Give your dull yard, garden, or patio a head-turner focal point by growing foxtail ferns in a large pot. It's one of the best foxtail fern landscaping ideas.
4. Foxtail Ferns, Pebbles, and a Large Rock
Combine foxtail ferns, small pebbles, and a large rock to create a conversation-worthy topical landscape.
5. Foxtail Fern Garden
A lawn full of tall, fuzzy foxtail ferns will surely attract lots of attention and praise from neighbors and fellow gardeners.
6. Lush Tropical Groundcover
Front or back yard landscaping looks exquisite, with a ground cover of foxtail ferns and rocks. Include other flowering plants for added charm.
7. Foxtail Fern Lined Garden Pathway
Make your garden stand out in the neighborhood by lining the garden pathway with fuzzy foxtail ferns. It's one of the most awesome foxtail fern landscaping ideas.
8. Landscape with Ferns and Succulents
Grow foxtail ferns and colorful succulents together around a water fountain to create a lush and vibrant landscape.
9. Fern Urn Landscape Feature
A vintage urn with beautiful foxtail ferns is what you need to spice up the look of your boring landscape.
10. Black Garden Bed With Foxtail Ferns
Create this visually stunning landscape with black mulch, foxtail ferns, variegated fragrant daphne, and flax lily.
---
FAQs
1. Are Foxtail Ferns Evergreen?
Yes, foxtail ferns are considered evergreen plants. This means that they retain green foliage throughout the year. Unlike deciduous plants, foxtail ferns maintain their appealing, needle-like leaves and arching fronds continuously, adding year-round visual interest indoors and outdoors.
2. Do Foxtail Ferns Like Sun or Shade?
Foxtail ferns prefer gentle morning sun with filtered shade outdoors. Although, when grown indoors, this beautiful foliar specimen loves bright, indirect light.
Check out the front yard landscaping ideas here