It's no secret, I'm obsessed with blue! Love it – can't get enough of it. And what better way to introduce any pop of color into your home with a simple Geo Painted DIY Planter.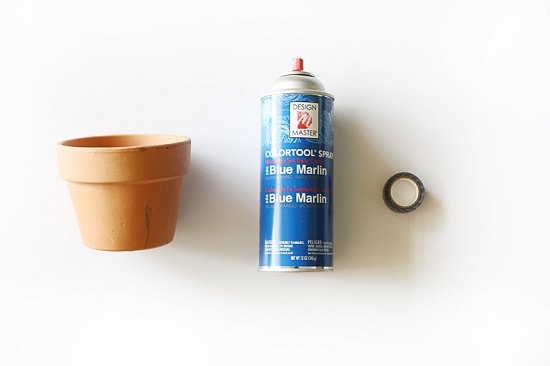 Materials
Planter
Spray Paint (any color)
Tape
Directions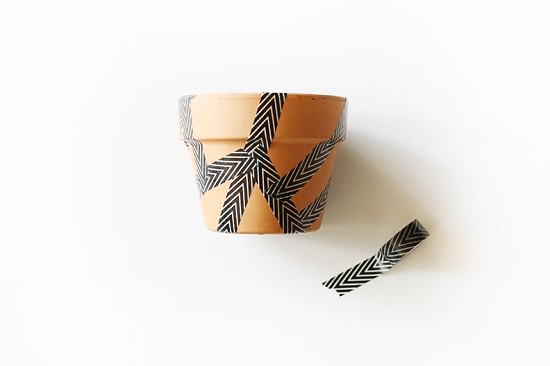 Simply tape a pattern onto your vase. Spray paint your vase. Let dry in between coats. Continue to spray until you have the desired color.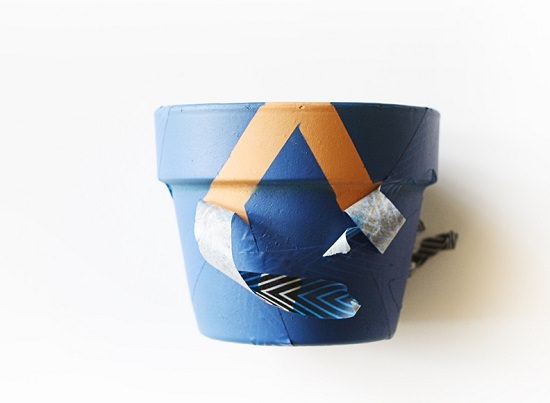 When the paint has completely dried, carefully peel your tape off. Don't worry if the paint bleeds through a little, it happens sometimes. You can wipe with a magic marker or damp cloth.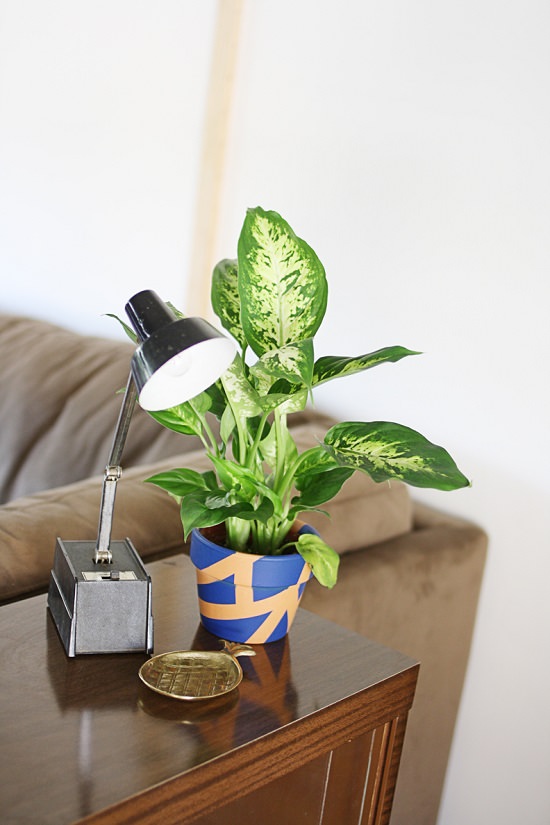 Display your flower arrangement or plant and enjoy! I love the look – it's playful and modern.