Transform the look of your monotonous planter by taking inspiration from this Geometric Painted DIY Planter!
It's no secret, I'm obsessed with blue! I am in Love with it – can't get enough of it. It is inevitable that I in my work did not add blue color in that. I think it is a better way to introduce any pop of color into your home with a simple Geometric Painted DIY Planter.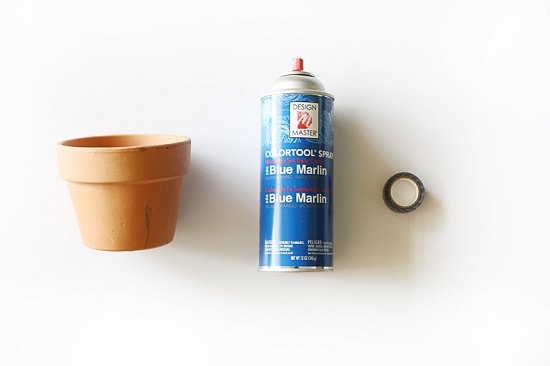 Materials Required
Planter
Spray Paint (any color)
Tape
Directions of use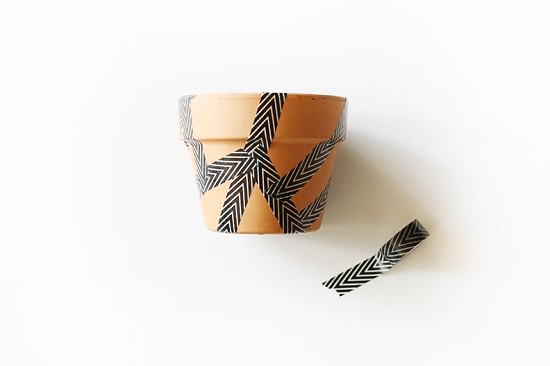 Before spray painting, your dull vase, don't forget to apply tape in a beautiful pattern. Because in whichever style you will apply tape that pattern will represent your pot. Make sure to let the paint dry in between coats. When you get the needed color stop the painting process. You can use some other pattern also if you have any in your mind. Otherwise, this pattern which I have used, it's unique and after completion, it will give a trendy look!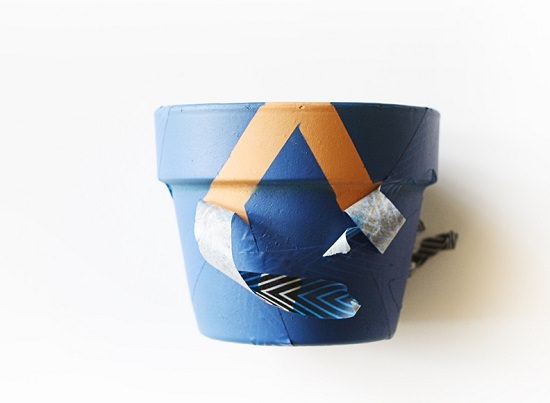 When the paint has completely dried, carefully peel your tape off. Don't worry if the paint bleeds through a little, it happens sometimes. You can wipe with a magic marker or damp cloth. Now look at the pot and you can see how new, distinct it is looking than before. You must be feeling that it's the best way to create something new and ready out of a dull pot. Right?!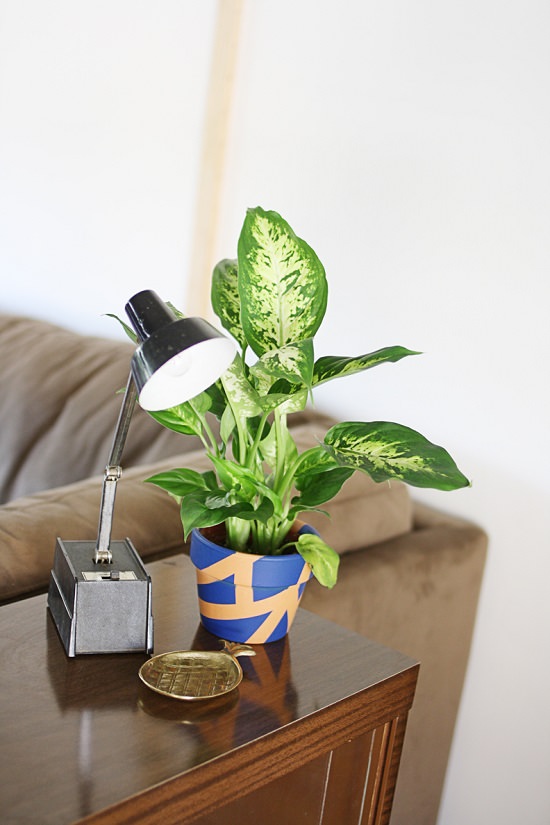 Feel free to place some flower arrangements or plant flowers in this beautiful pot. Display your flower arrangement or plant and enjoy! I love the look – it's playful and modern. The most useful thing is that it does not require you to put in a lot of effort accompanied by a huge time. NO, it does need that. It is so simple and a thing which you can do in a couple of minutes if and only if you have gathered all the supplies.