Here's how to revamp boring vases into geometric vases for St Patrick's Day with paint chips and some creativity!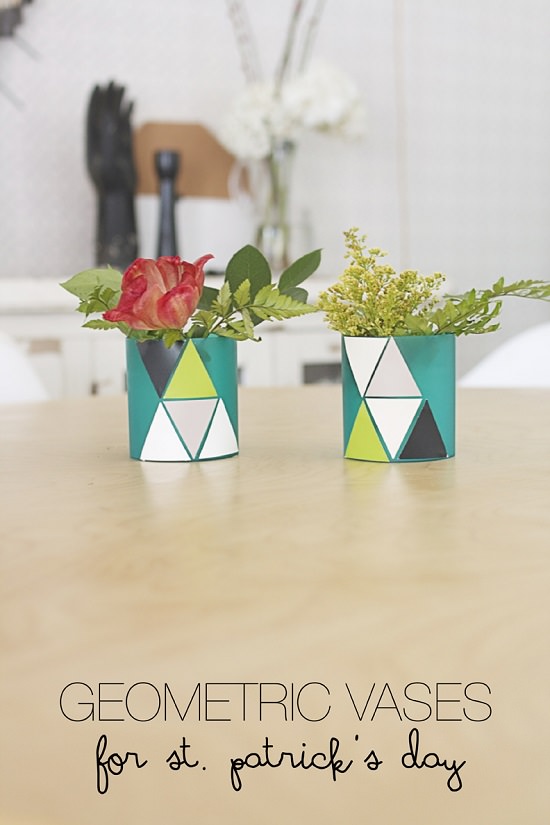 It's the last day of February if you can believe it! I always forget how short this month is. It's gone by so fast, and tomorrow we will be in March already! Since we have a holiday coming up, I decided to do a little DIY that's a little more modern than traditional: Geometric Vases for St Patrick's Day.
I love the holidays because I have a good excuse to get crafty and do a little redecorating! I decided not to get too crazy and have shamrocks everywhere, but I thought I better do something green for sure!! That's why I chose a geometric pattern with a pop of green to make it easy to accommodate any style! I picked up these fabulous gift containers at Target for cheap! I converted them into fun vases and added a little extra something!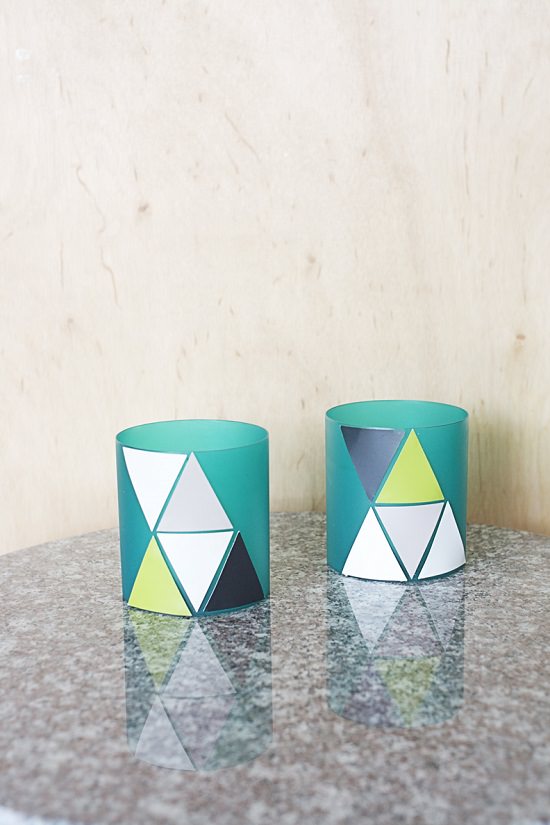 Geometric Vases for St. Patrick's Day
What you will need
Vase (I used a gift container from Target)
Paint chips (They are free! I picked mine up at Home Depot

!)

Triangle paper puncher
Glue Dots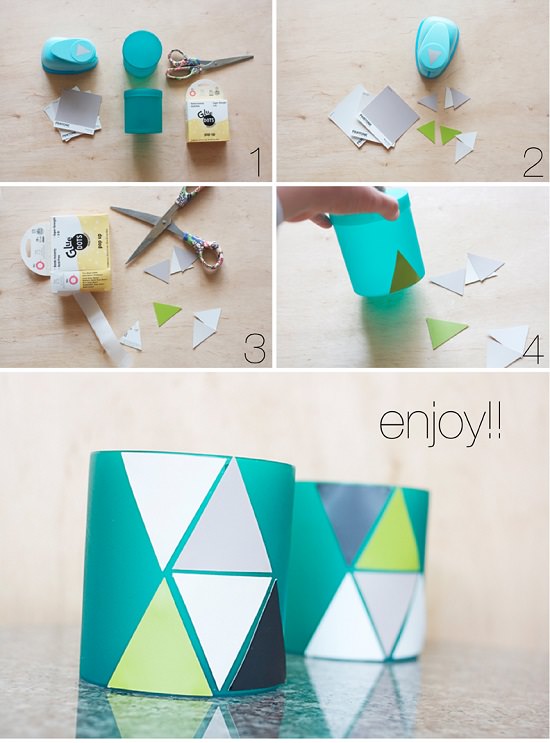 What to do
Gather your supplies
Begin to punch your triangles out with your triangle paper puncher
Take your glue dots and stick them to the back of your triangle paper cut-outs (I cut my glue dots into quarters to make them smaller)
Press your triangle firmly to your vase and repeat until you have a pattern you are pleased with!
It's SO easy! The perfect pop of green for St. Patrick's Day! The geometric design is a nice touch, keeping things modern and not too cliche! I don't mind a good shamrock, but I like to keep this holiday a little more subtle and modern!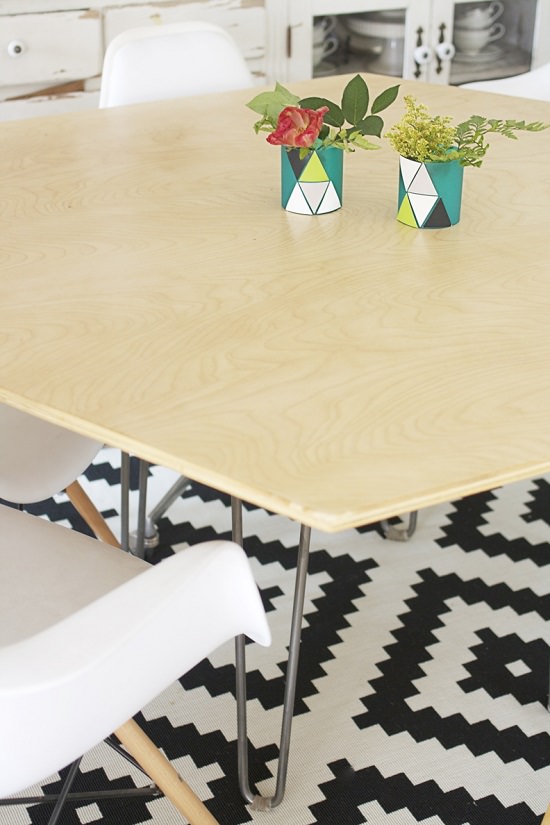 What do you think about adding a little touch of green to celebrate this holiday?