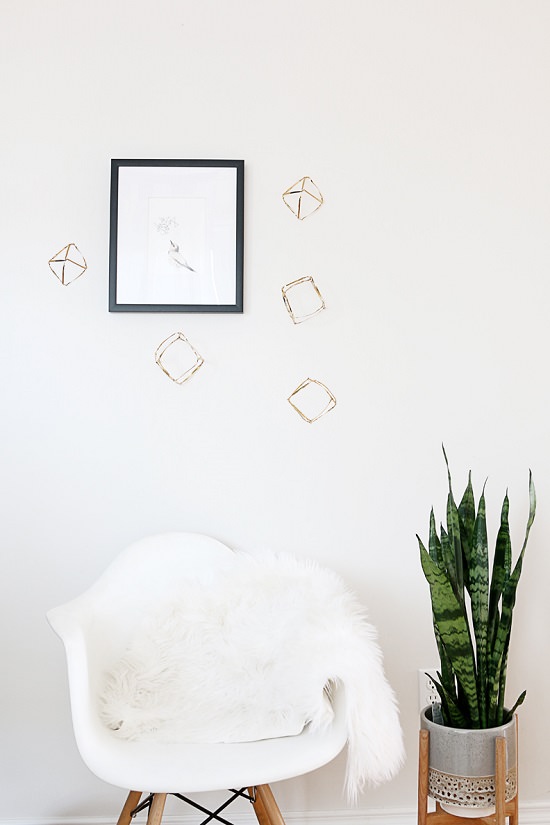 I'm looking for some fun ideas for sprucing my walls this spring and anything gold is good with me! Plus, it's bright and cheery – just the way spring should be. These gold 3D geometric sculptures are great!
Here how to make it
1.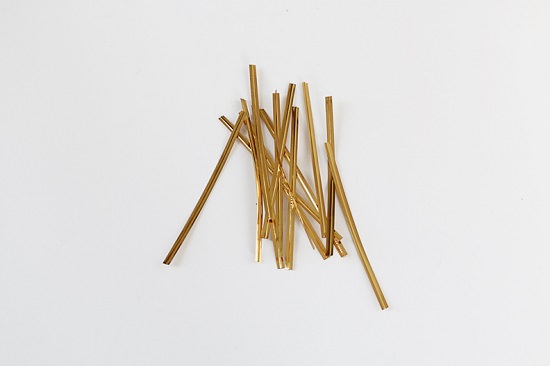 All you will need is some gold twisty ties, which I picked up at the craft store.
2.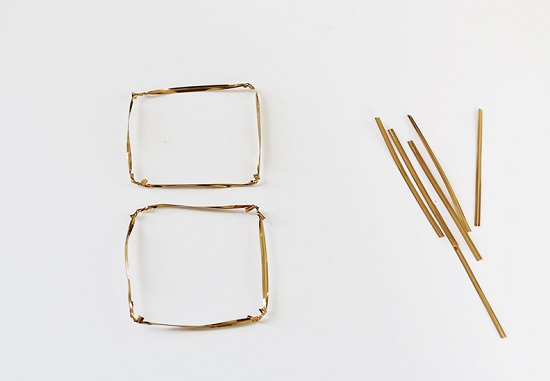 Begin by twisting 4 ties together to create a flat square. Repeat.
3.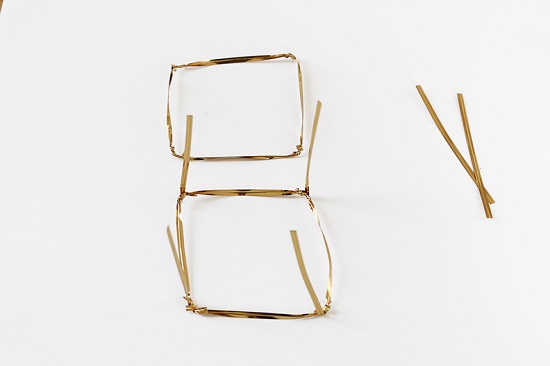 Twist four more ties on each corner of one square.
4.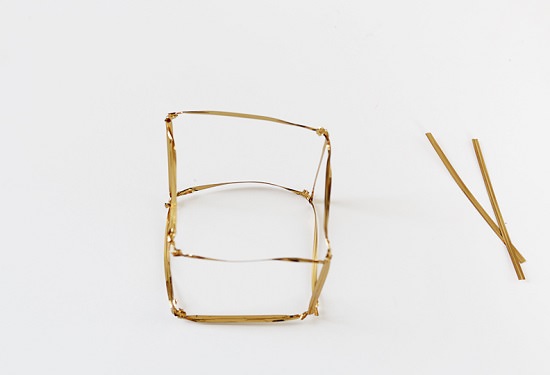 Attach the opposite ends to the second square and you have your first 3D sculpture!
5.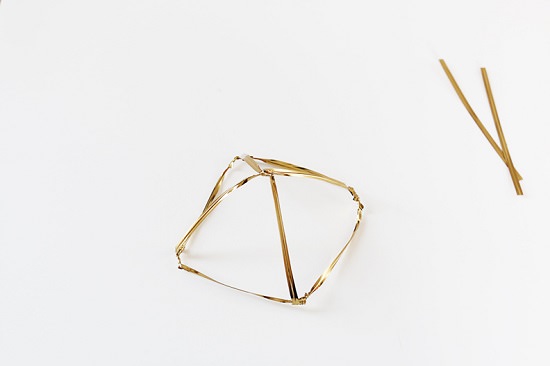 For a triangle, simply make the flat square. Attach ties to the corners and twist the opposite ends together in the center.
6.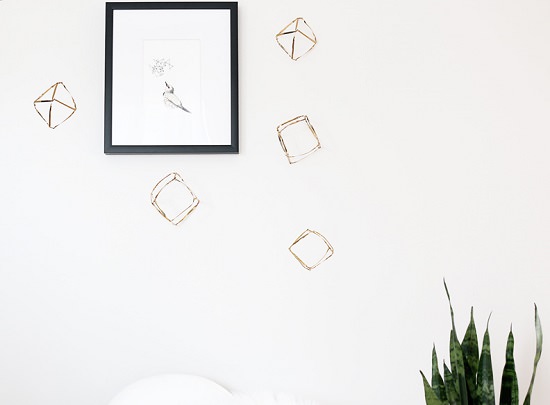 Create as many as you would like and have fun! It takes just a matter of minutes and you can create a great statement for your walls.