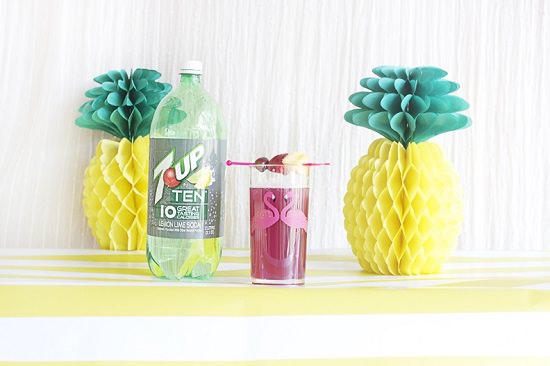 May is a busy birthday month in our household! Our daughter just celebrated a birthday a week ago and now our son is going to be four in just a few short days! I love planning parties and coming up with fun little themes I know our kids are going to love! We decided to do a bright and colorful tropical party for our son this year! Think lots of pineapples and flamingos!
I am busy putting together some yummy treats and drinks to serve our guests that are both adult and child-friendly. Since the weather is starting to get hotter, I really wanted to serve a refreshing drink that wasn't going to be loaded with sugar and calories. I decided to make a delicious Hibiscus Tropical Punch! But like most punches, the base is usually soda and that means a lot of sugar and a lot more unnecessary calories. Luckily, TEN calorie products offer a great variety of sodas that offer a lot less sugar and are a lot better for you, so I don't have to worry about sacrificing that refreshing taste!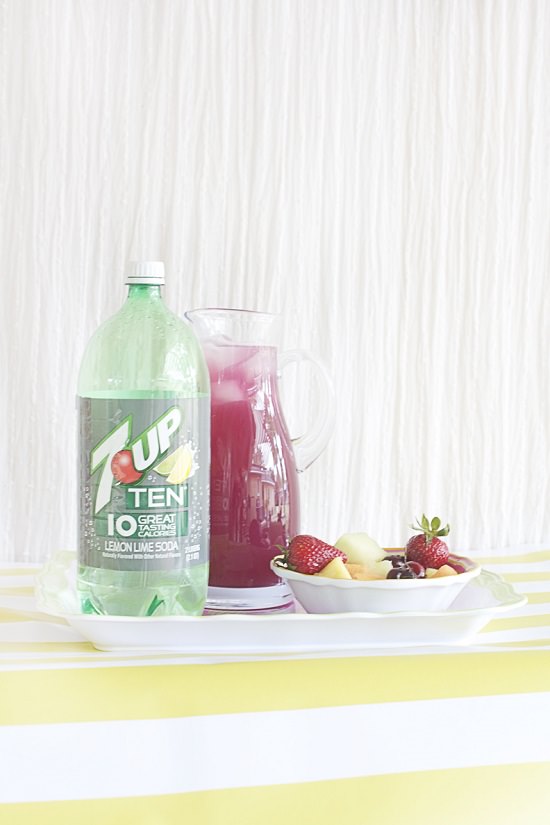 What you will need
Hibiscus Tea Bags
7 UP Ten
Pineapple Juice
A variety of cut-up fruit (I used fresh pineapples, strawberries, grapes, blueberries)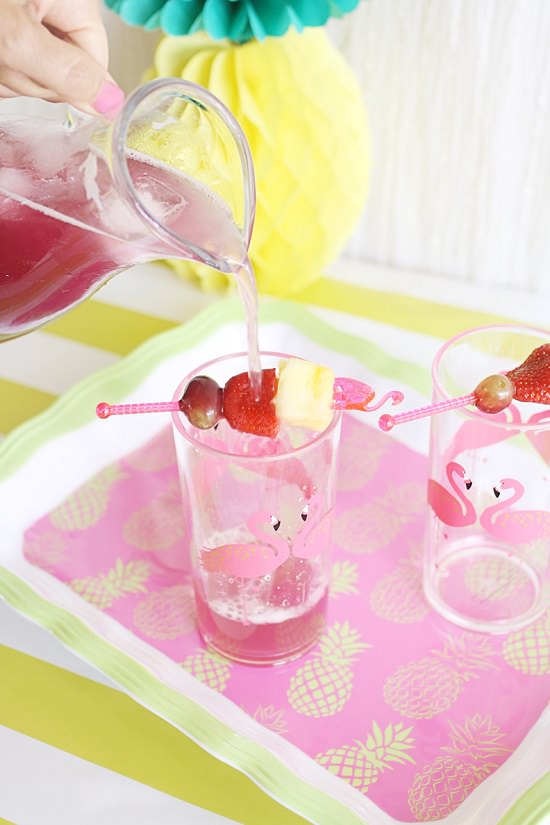 What to do
Boil your water and steep your hibiscus tea until cool. Pour 1/3 tea, 1/3 7 UP Ten and 1/3 pineapple juice into your pitcher. Add ice and serve with fresh fruit skewers!
The kids loved this! The bright color of the drink and little flamingo fruit skewers were a lot of fun for them – they gobbled the fruit up and enjoyed the refreshing drink! There's not a whole lot of sugar, but you still get that sweet taste from the aroma of the hibiscus tea and the rest from the 7 UP Ten and bit of pineapple juice! You can even cut the juice in half and just add a bit more soda if you prefer there to be less hint of pineapple! It's the perfect drink on a hot day and any party you might be throwing this summer!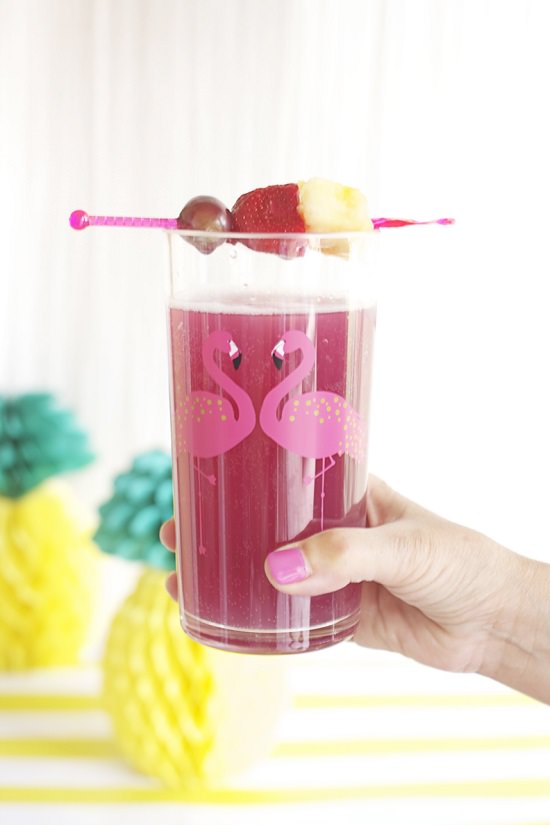 Be sure to let me know how you like the recipe if you make this tasty treat!