Having a sloppy shower head is a common problem in every household. Check out this article to learn how to clean a shower head with bleach.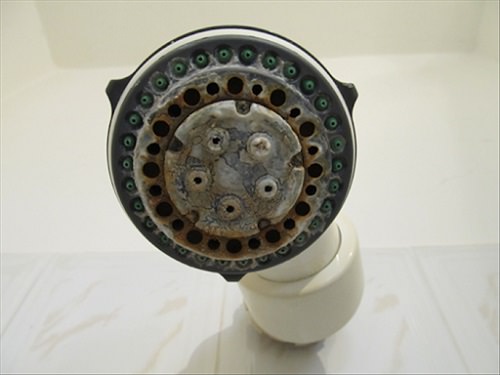 Cleaning a shower head is a vital task, as it can become a breeding area for different bacterial strains and cause health issues. According to well-reputed research, residential showerheads are full of 'Mycobacterium,' which is responsible for lung-related disorders. This bacteria is grown in the slimy biofilm that develops inside its nozzle. But don't worry, read this article till the end to know how to clean a shower head with bleach.
How to Clean a Shower Head With Bleach?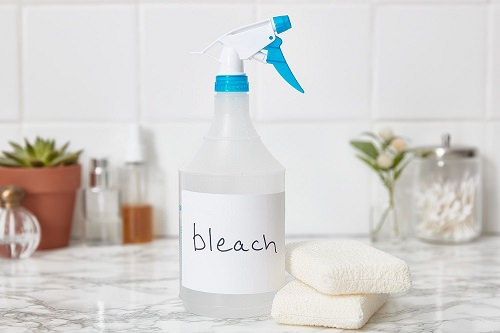 When the tiny holes of the showerhead get plugged due to mineral deposits or other debris, it sprays with inconsistent water pressure and causes other issues as well. The below hack uses chlorine, which is a popular disinfectant for killing various bacteria, fungi, and viruses. Try it to get a tidy showerhead instantly and hassle-free. But before starting this DIY, remember to read the below notes, to avoid any casualty.
DIY Showerhead Cleaning Method
Supplies
One Cup of Diluted Household Bleach
Two Cups of Water
Empty Spray Bottle
Bowl
Small Funnel
Directions
Pour one cup of diluted household bleach with two cups of water into an empty spray bottle and mix them well.
Now, transfer the liquid into a spray bottle using a small funnel.
First, unscrew the showerhead and take it outside, preferably in the yard.
Then, spritz a sufficient amount of prepared solution all over the showerhead and from inside as well. Leave it for 25-30 minutes.
After that, rub it with a hard-bristled toilet brush, and wash it thoroughly with water.
You can redo this procedure, 1-2 times a month, or whenever the showerhead looks untidy.
Notes:
Always wear a good quality face mask and hand gloves as bleach can cause health issues.
Guide your kids, pets, and elderly to stay far away while the treatment is going on to avoid any mishaps.
Always use diluted bleach as undiluted bleach is harmful to health.
If your showerhead is chrome or powder coated, then its paint can fade away after using the above hack.
Before using the bleach, first, read the safety direction written on the product label.
If you feel uncomfortable while or after using the bleaching product, then it's advisable to call your doctor for further assistance.
Conclusion
Showerheads are often neglected when it comes to home cleaning. But after reading the above article, we hope you'll understand why washing them is necessary and how to do it effectively. Besides, if your bathtub is clogged due to any reason, then this article might help you. If you have any suggestions and queries in your mind, then leave them in the comment section below.