Now it's the time to quench your thirst So, Here's how to hack cupcake holders into these quirky candle votives!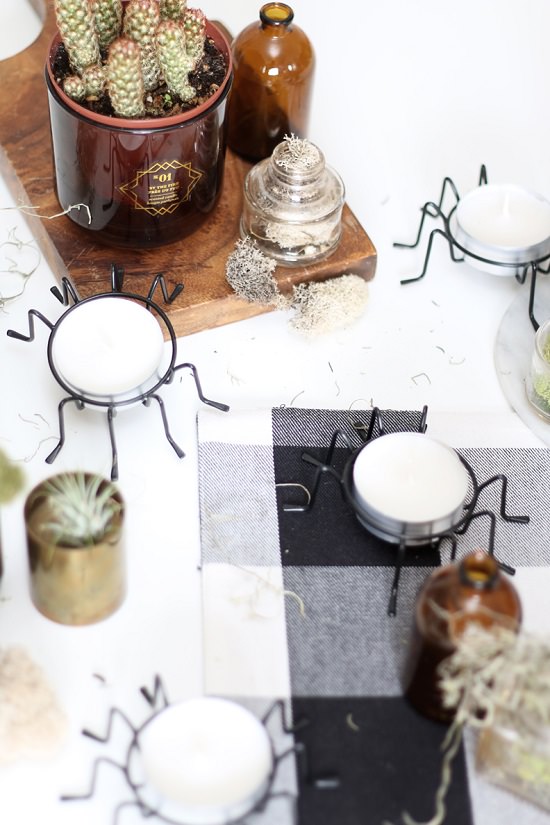 So, I've uploaded a few pics of the recent festive which I along with my family have celebrated. So, on those pics, I have been getting a lot of questions on my Instagram about where I got my spider votives! But here's the thing – they aren't technically meant for candles. I decided to share my little secret with you all today!
I'm all about finding unique decor and when I spotted these Metal Spider Cupcake Stands, I had to get them. I am not a baker and I'm not really a Halloween person, but these simple black stands were screaming to be re-imagined!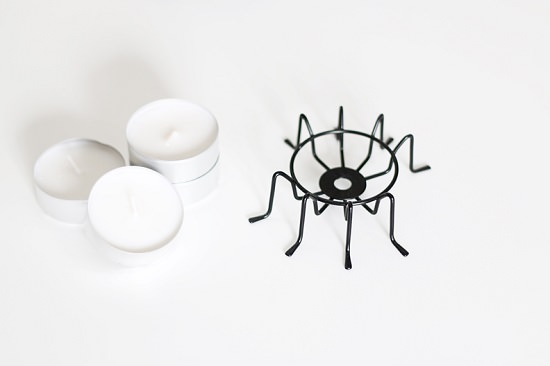 I think you could keep them out year-round too. Which is what I'm all about! I found these large tealights at IKEA that fit them perfectly and there you have it. It looks soo great after I sat back and gazed at the entire decor and I was feeling so glad . I  was talking to myself in a praising way, my lines to myself were like – oh!!! Ghosh what have you created, I am not believing in myself that it's looking like a match made in heaven.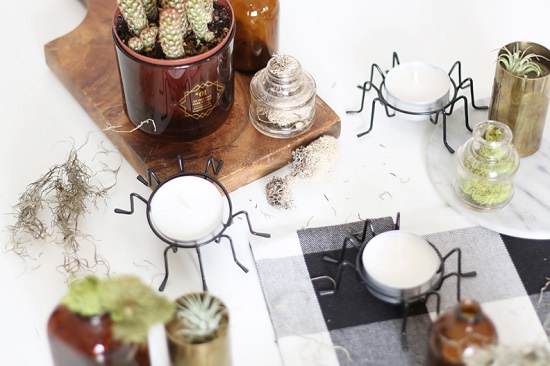 They make a great addition to a tablescape or shelf. Put them all together for a creepy effect or solo for a quirky look in your everyday decor. And you can use them on a candlelight dinner as well.
So now you know my simple solution for adding some character to your home this season, what do you think about these ideas which I have mentioned above. Isn't they are unique and perfectly gets fit at the moment.
What do you have to say about these candle votives? Are you on the same page with me?