Learn How to Style Floating Shelves for the Holidays to elevate the look and festive atmosphere of your home!
Floating shelvings are integral to a house's interior design, so ornamenting them is equally essential during festivities. Read this article to learn how to style floating shelves for the holidays frugally and easily.
How to Style Floating Shelves for the Holidays?
1. Use Mini Christmas Trees

Strategically placing an assortment of artificial mini Christmas trees on a floating shelf is the best way to prepare for the festivities.
2. Elf on the Shelf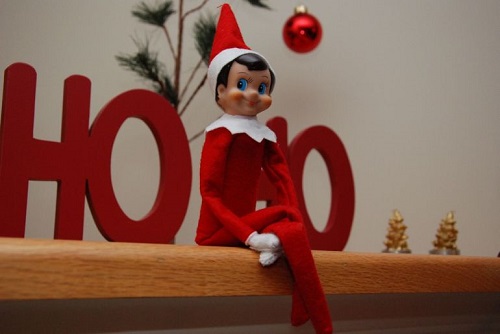 Hop on the famous "Elf on the Shelf" Christmas trend and decorate the wall-mounted shelf with a cute little elf. Add some ornates for extra bling.
3. Try Gnomes
Introduce either DIY-ed or store-bought gnome figurines on an empty shelf to embrace the festival with style.
4. Winter Pearl Wreath

With DIYing skills and basic supplies, you can quickly create a chic festive display for the floating shelf using this elegant winter pearl wreath.
5. Candles, Pinecones, and Fairy Light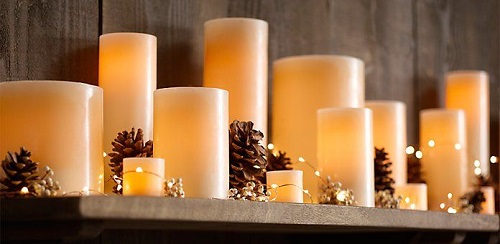 Arrange some candles, pinecones, and fairy lights to spruce up your tedious floating shelf in a snap. You can swap the regular candles with colored ones for extra appeal.
6. Joy Sign Board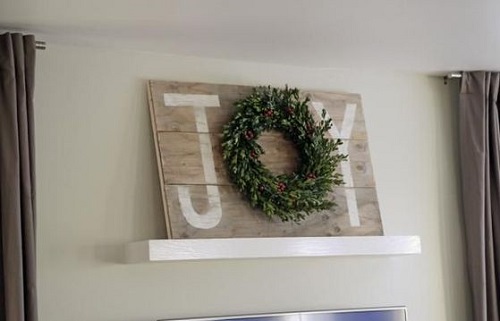 This holiday, enhance the look and feel of your living room shelving with this stylish yet straightforward "Joy" signboard featuring an evergreen wreath.
7. Style Floating Shelvings with Evergreen Garland

Decorate the shelves with faux or authentic evergreen garland to incorporate the colors of nature indoors. Include other decoratives as well for an added charm.
8. DIY Wooden Christmas Countdown

Let the countdown begin by placing this wooden Christmas countdown on the floating shelf to count each passing day with presents and fun-filled activities.
9. Modern Wood Holiday Sign

Give a subtle touch of festive cheer to your living area or bedroom's shelf with this holiday sign made up of wood plank, wood finish stain, tools, and brushes.
10. Ornaments and Greenery

Adding some Christmas ornaments, snowflakes, a decorated mason jar, and pine branches on the shelf is an economical and easy-to-implement decor idea.
11. Santa Claus Figurines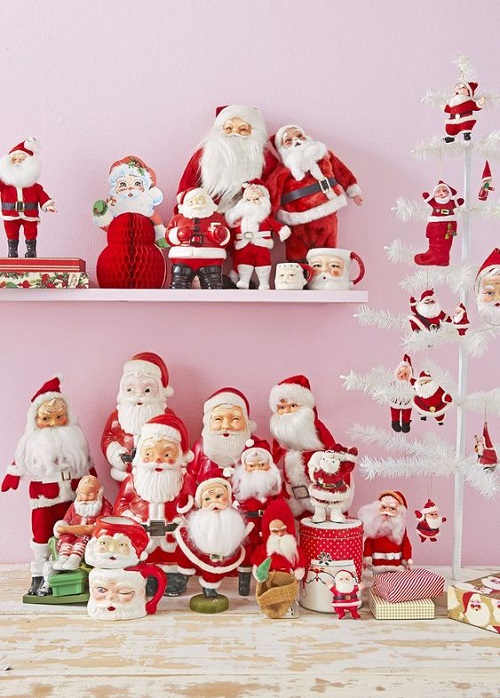 To complete your Christmas decor with "Ho Ho Ho," add the most loveable holiday character – Santa Claus figurines on the shelvings.
12. Stars, Christmas Trees, and Pine Cones

All you need is the combination of Xmas stars, wooden and tinsel Christmas trees, and pine cones to dress up your shelving with style.
13. Christmas Stockings

For a minimalistic yet merry look, fasten some Christmas stockings filled with gifts and sweets on the shelving to get into the festive spirit.
14. Invest in Mason Jars

Grab some pint-sized mason jars and adorn them with glass ball ornaments and fairy lights to style your wall-mounted shelving instantly. Read more here.
Quick Tip- Use these floating shelves holiday decor ideas at once to amplify the festive ambiance to another level.