What is Lotus Drink? Is Lotus Energy Drink bad for you? Get answers to all these questions in this informative article!
There's a lot of buzz around What is Lotus Drink and if the Lotus Energy Drink is bad for you. We have got you covered with all the answers and 7 Lotus Energy Drink Recipes in this informative guide!
---
What Is Lotus Drink?
The lotus energy drink is a fusion of numerous organic ingredients. It's a healthy and natural energy drink that restores energy levels in the human body. Nowadays, this beverage is popular because of its main ingredient, lotus flowers.
For centuries, the lotus has been considered sacred, and every part of this flower has crucial medicinal values. To reap the benefits of lotus, consuming this beverage is your best bet. There are several flavors of this drink to choose from, such as oat cream, tea, coffee, fruit fusion, and lemonade. You can also blend your own Lotus Energy Drink Recipes to treat your taste buds.
---
Is Lotus Energy Drink Bad for You?
As the lotus energy drink is an organically formulated beverage without any artificial flavorings and additives, therefore, it's not bad for your health. It's a completely natural and healthy alternative to other conventional energy drinks. This pulpy drink is full of essential vitamins and plant extracts that boost energy levels. However, diabetic patients are not recommended its consumption due to the sugar content in the lotus drink.
---
Can You Drink Lotus While Pregnant?
Before answering, Can You Drink Lotus While Pregnant, let's dive into its components which comprise lotus flower extracts, coffee beans, and other botanicals, among which caffeine and sugar should not be consumed by expecting mothers who are diabetic.
Although, the lotus energy drink does not have any notable risky elements. However, it is recommended to consult the doctor before consuming lotus drink to bar any complications.
---
How to Make Lotus Energy Drink?
Rather than spending bucks on the lotus energy drink in cafes, make it from the comfort of your home by following the below instructions:
What You'll Need
1/2 Cup of Club Soda
1/2 Cup Ice
A Mixing Bowl
1 Pump of Lotus Energy (Flavor of your choice)
1/4 Cup of Whip Cream (Optional)
1/2 Cup of Frozen Yogurt (Optional for Blending)
Directions
For a regular iced lotus drink, add 1/2 cup of club soda, 1/2 cup ice, 1 pump of lotus energy drink in a bowl.
Mix them well for a couple of seconds, pour them into a glass, and enjoy.
---
Lotus Energy Drink Recipes
All the Lotus Energy Drink Recipes are precisely the same, all you need are different flavors and your favorite additives to make a blend of your choice!
1. Lotus and Mint Soda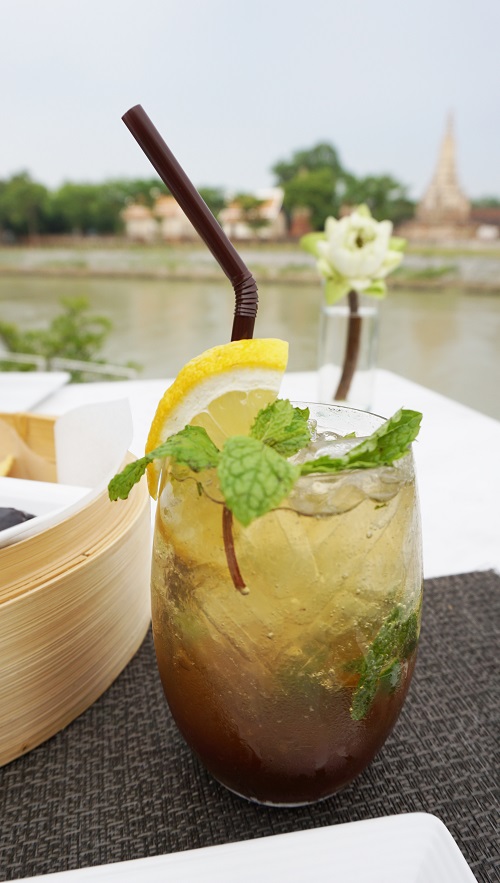 Mix lotus lemonade concentrate, with passionfruit syrum and some ice. Top it over with some fresh mint leaves for a refreshing drink with the goodness of the lotus energy drink.
2. Lotus Fruity Smoothie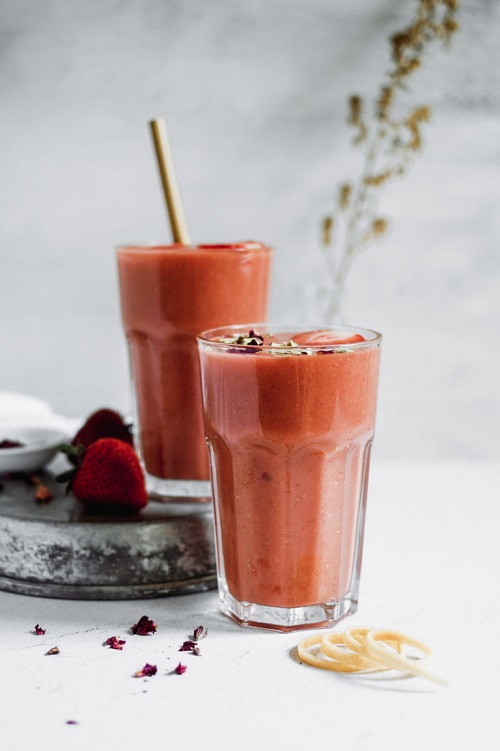 Healthy and tasty is what you call this lotus fruity smoothie. Blend oatmilk, an ounce of the lotus drink, and fruits of your choice to make a healthy smoothie bowl for the breakfast.
3. Caramel Coffee Lotus Smoothie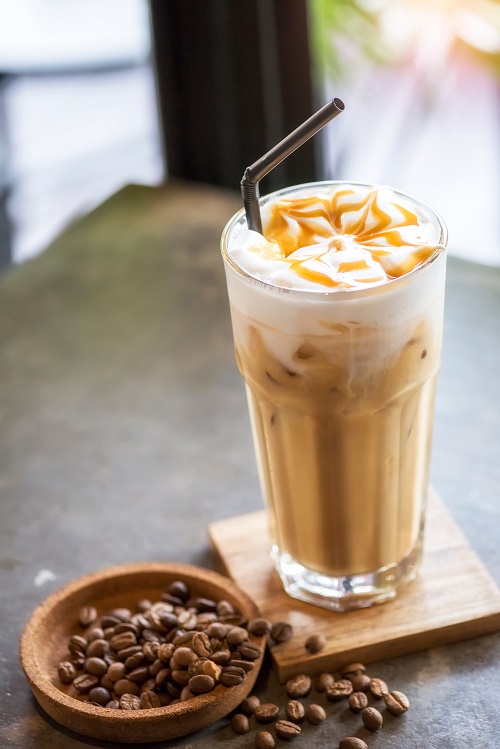 Treat for coffee lovers! Mix lotus energy drink, cold brew concentrate and salted caramel syrup to enjoy a glass of refreshing and healthy caramel lotus smoothie.
4. Lotus Blueberry Fizz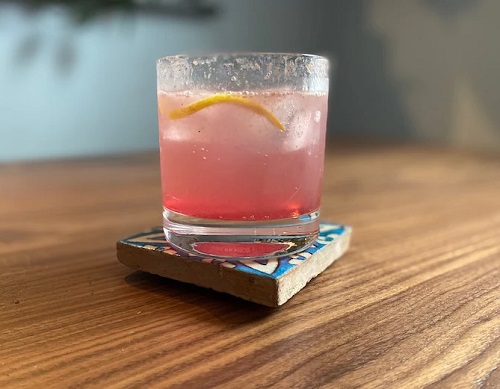 A fine blend of blue lotus drink, club soda, concentrated blueberry syrum and some ice cubes will make your evenings breezy and chilled!
5. Strawberry and Vanilla Lotus Energy Drink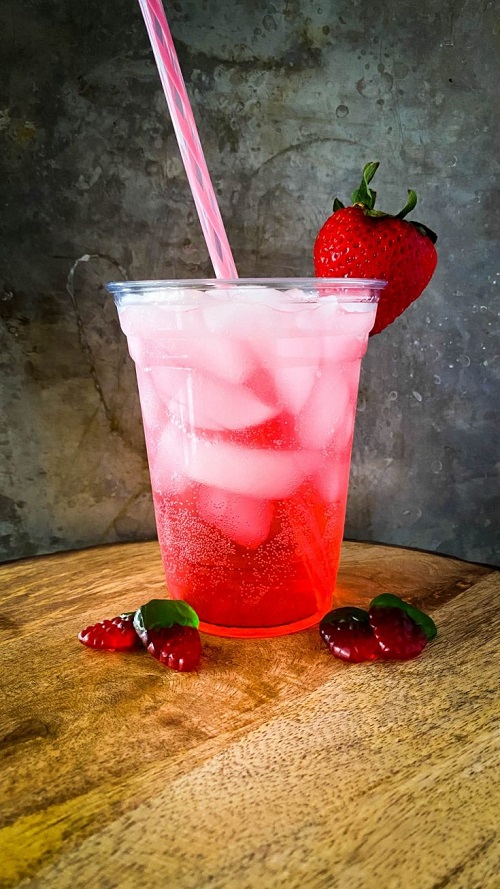 Pink lotus flavor, strawberry syrum, club soda, and ice cubes will make for a refreshing glass of strawberry lotus drink. Top it up with vanilla whipped cream and enjoy the healthy mocktail.
6. Coco Lotus Smoothie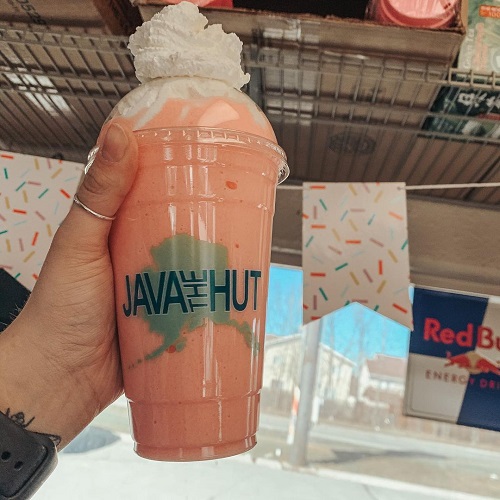 If you love the crunchy coco flavor, blend coconut milk, passionfruit syrup, lotus energy drink and some ice cubes for a tasty and healthy treat. You may then top it up with a dallop of vanilla ice cream or whipped cream.
7. Lotus Watermelon Fizz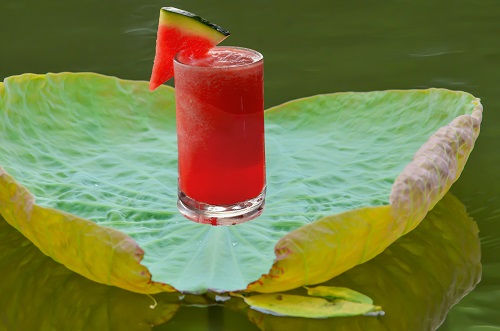 Healthy and refreshing, this lotus energy drink recipe fuses watermelon syrup, lotus energy drink, and club soda for the win. You may replace the soda with home blended watermelon juice for a healthier choice!
---
Precautions
Now you know, lotus energy drink is not harmful; however, it is advised to cross-check the ingredients, and the authenticity of the product before consumption. Diabetic patients and expecting mothers are not recommended with the lotus energy drink. Also, normal people must consume it in moderation.
If you are alergic to the lotus drink, do consult the doctor and stop your consumption immediately.