Every shea butter fan often thinks whether or not shea butter is edible. Refer to this article to know is shea butter edible or not!
What Is Shea Butter?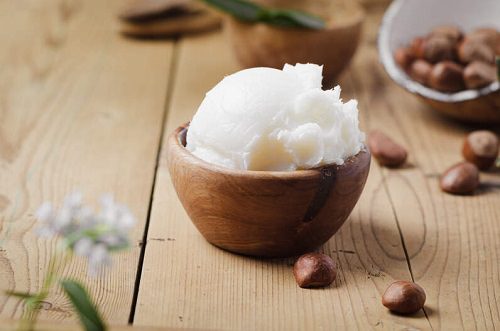 Shea butter is produced from the kernels of the shea tree. Native to the East and West Africa, it's available in off-white or ivory color. Shea butter is famous in various skincare and haircare home remedies because of its plethora of health benefits. It's used as a massage oil, in medicines, candle making, and in cosmetics. When preserved at room temperature or in the refrigerator, shea butter is solid, but it becomes liquid after contact with the skin.
Shea Butter Nutrition Facts
Shea butter contains a high amount of emollient, anti-oxidant, and anti-aging characteristics. Furthermore, it's a natural moisturizer and prevents acne too.
100 Grams of shea butter contains:
Calories 884
Saturated fat 47 g
Polyunsaturated fat 5 g
Monounsaturated fat 44 g
Cholesterol 0 mg
Total Carbs 0 g
Sugar 0 g
Is Shea Butter Edible?
Shea butter is an edible product because it's a natural oil acquired from the kernels of the shea tree. It's one of the most ancient edible vegetable oils. Shea butter is not toxic when consumed orally, but some studies suggest that it's suspected to interfere with the body's protein digestion.
Homemade Shea Butter Recipes
Though shea butter is edible but to reap its potential benefits, you have to use this nutritious fat topically via the below ways.
1. DIY Shea Butter Hair Moisturizer
Enriched with the therapeutic properties of shea butter and aloe vera, this recipe not only moisturizes your hair but eliminates dandruff as well.
Supplies
4 Tbsp of Raw Shea Butter
4 Tbsp of Aloe Vera Gel
A Heatproof Bowl
4 Tbsp of Cold-Pressed Coconut Oil
Lidded Glass Jar
Cooking Pot
Spatula or Spoon
Shower Cap
Directions
Add 4 tbsp of raw shea butter into a double boiler and melt it.
Once it's done, pour 4 tbsp of each aloe vera gel and cold-pressed coconut oil into the melted shea butter. Stir them well using a small spatula or spoon for a couple of minutes.
Then, transfer the prepared mixture into a lidded glass jar.
First, rinse your strands with organic shampoo, then apply the mix evenly all over your hair, using the fingertips, and cover with a shower cap.
Let it sit for 8-10 minutes, then clean your strands with shampoo and air dry as usual.
You can redo this treatment once a week.
2. DIY Shea Butter Skin Moisturizer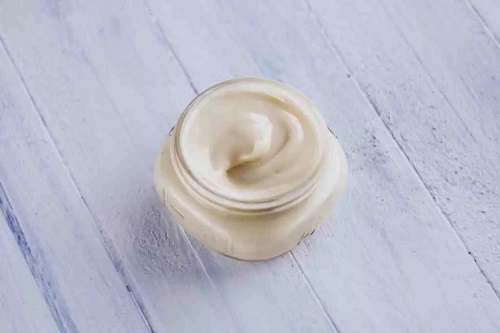 Packed with the goodness of shea butter, this skincare recipe is an excellent way to moisturize your dry skin.
Supplies
1 Cup Organic Raw Shea Butter
4 Tbsp of Coconut oil
2 Tbsp of Almond oil
Heatproof Bowl
Cooking Pot
Lidded Glass Jar
Directions
Melt the shea butter on medium-low heat in a double boiler.
Now, combine the melted shea butter, 4 tbsp of coconut oil and 2 tbsp of almond oil into a separate bowl. Leave it for a couple of minutes to solidify.
Once the mixture hardens partially, whip it to get a smooth paste.
After that, empty the resultant mix into a lidded glass jar.
Take a sufficient amount of this paste and apply it all over your body for healthy, moisturized skin.
Notes:
The shelf life of the above shea butter recipes is 2-3 months; that's why always make them in small batches.
Before using the above recipes, try it on a small part of your body to see its allergic reactions.
After reading the above article, you'll get to know everything about the shea butter and how you can reap its potential benefits. Besides, try out these beard balm recipes that are infused with the goodness of shea butter.