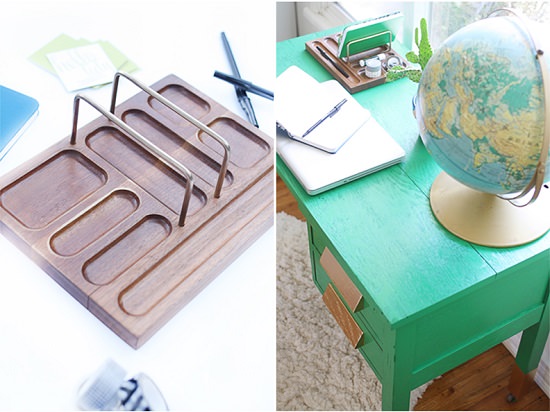 We recently came across this cute mid-century desk organizer at Salvation Army. I think we paid $1 for it…how can you say, no?! Yes, though it's quite strange in listening yes it's true. Actually, it was a little worn and scratched up, at the time when we brought it then we have cultivated some new life in it again!
We have sanded it and re-stained it. As it was noticed that it was appearing quite dull so to overcome that, we have given the brass some shine! Now it is looking as if I have brought it new. I love how it looks new. You just don't see organizers like this anymore – I especially love it paired with my Revamped Green and Gold Desk!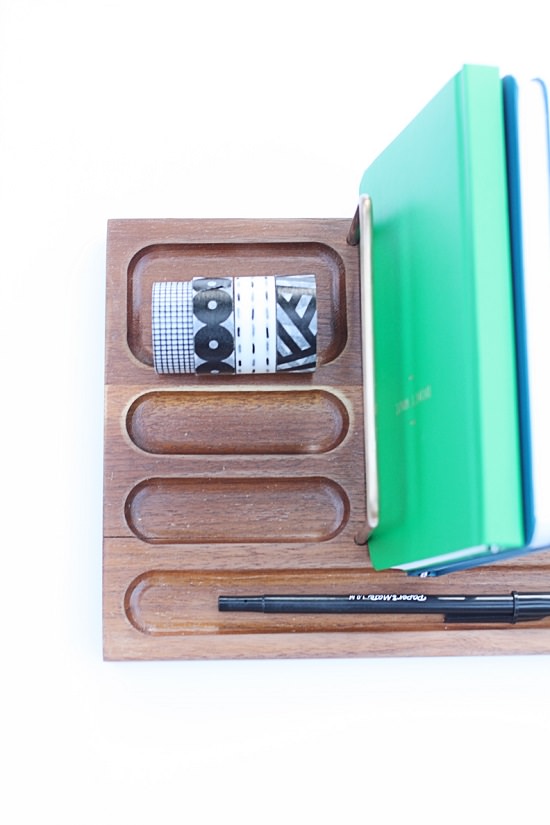 I am the kind of person who tries to keep things in an organized manner at least where I can. I have my to-do lists and sketchbooks handy lying in the room. As well as pens, tape, and other easy-to-find pieces! It looks so untidy when things are not in the proper place. I think it's of worth investing time and money. It's great not having to rummage through the drawers or panic when I need to find something in a hurry.
Earlier I don't want to mention but now when I am just about to end, I think it would be nice if I pour everything I had in my mind to say. It's a great way to add a little color and texture to the desktop! I can work efficiently and sometimes colorful, bright things can help you to get motivated towards your work, spread a kind of positivity in the environment. I really Love those mid-century touches, no matter how big or little they are! What do you think and say on this topic?!