Christmas village is a game changer when it comes to home decor for this festival. Here is a modern Christmas village that's made using paint.
Are you grabbing some paint samples for your master bedroom makeover? All add to it a few extra paint chips for this a fun little Christmas project!!
Materials
Paint Chips (or any colored paper will do)
Hot glue gun or tape
Directions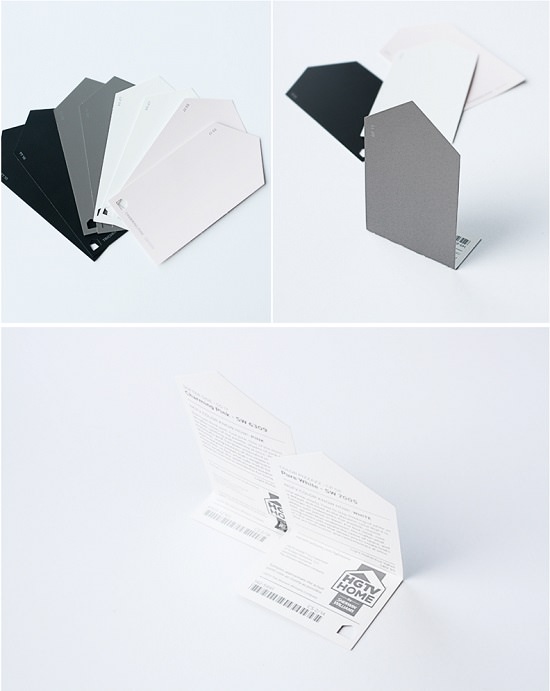 If you are using colored paper, simply cut house shapes ahead of time. Otherwise, fold at different lengths to create your little village. Hot glue (or tape) a few together to create solid pieces. Arrange and display! It's so easy and totally cute, right?!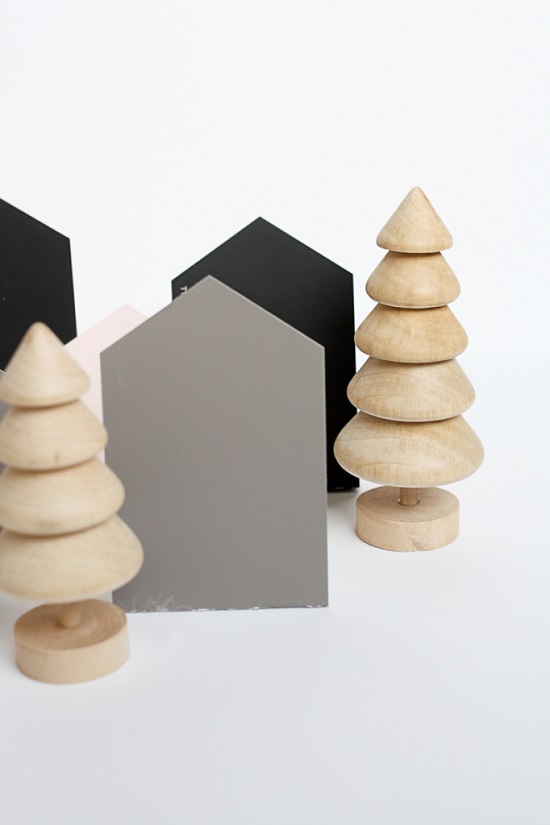 Last year, we created a Scandinavian Christmas Village, you can also have this year in your dining room. But you can also think about creating another modern village for your living space this year to change things up by adding just a bit of black, white, grey and light pink. And you'll love it!
Add some fun little wood trees to give it a bit of texture and depth – hope you enjoy!