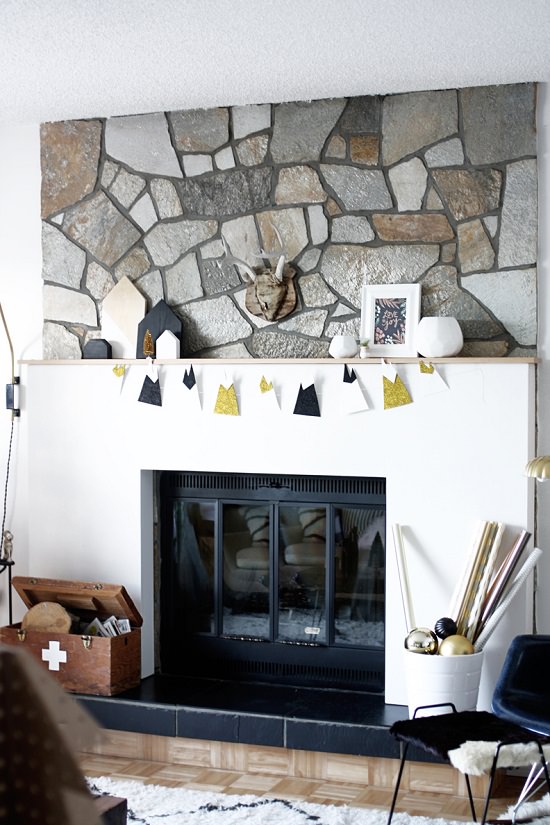 Some of us are lucky enough to live close to the Rocky Mountains, and some are not! Even then whenever we get the chance to see mountains there is something grand and admirable about them. As the sun sets in the evenings, their silhouettes look so majestic it's worth something to look at. Here a DIY for Christmas inspired by them: a Modern Mountain Garland! 
Materials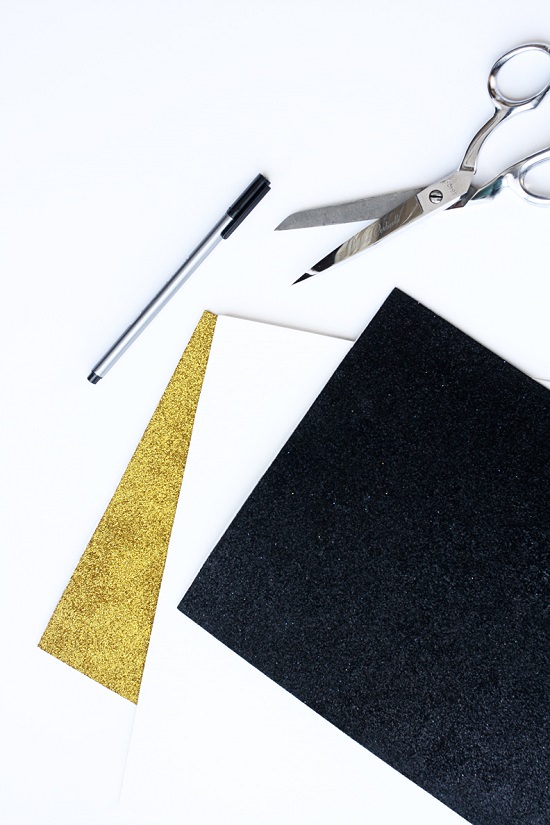 Foam Sheets (Black, white and glittering silver and gold in this DIY)
Scissors
Glue Dots
Tape
Bakers Twine
Directions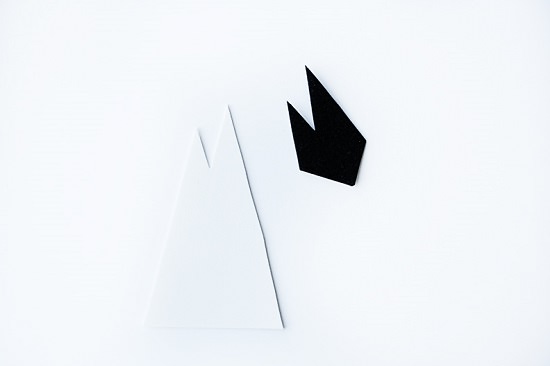 Simply sketch out your mountains. Cut the mountains (optional: peaks can be a different color).
Use glue dots to secure the peaks onto the mountains. Continue until you have as many as you would like, keep in mind variation in color and size.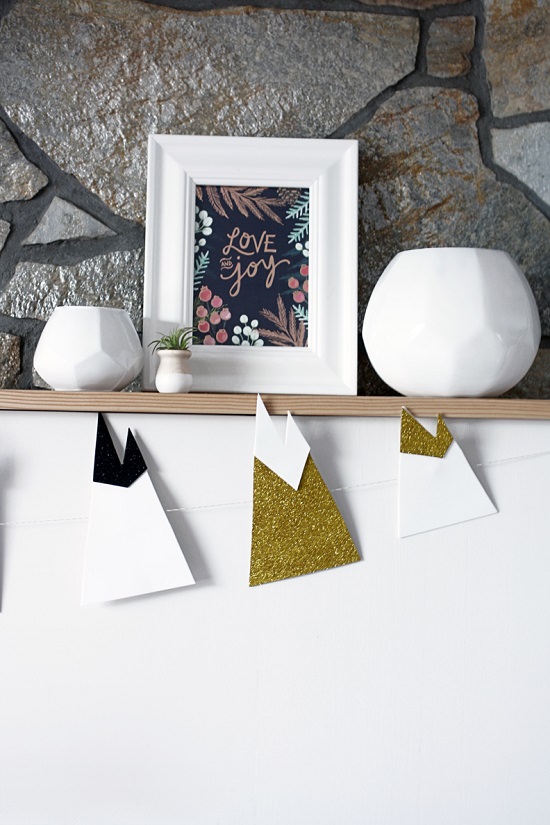 Simply tape them to the twine. Hang and enjoy!
If less is always more is what you think, it makes sense to try out this project. The touch of sparkle is a great way to make the mountains really stand out on the fireplace mantle! If you have little ones, this would be a great project to do with them as well.