Explore this exclusive list of creative Hand Sculpture Decor Ideas and give your living space a quirky facelift!
Are you looking for interesting and display-worthy specimens for indoor and outdoor spaces? Consider these best Hand Sculpture Decor Ideas.
Here are the best DIY wire sculpture ideas for garden
---
Hand Sculpture Decor Ideas
1. Bronze Painted Baby Hand Sculpture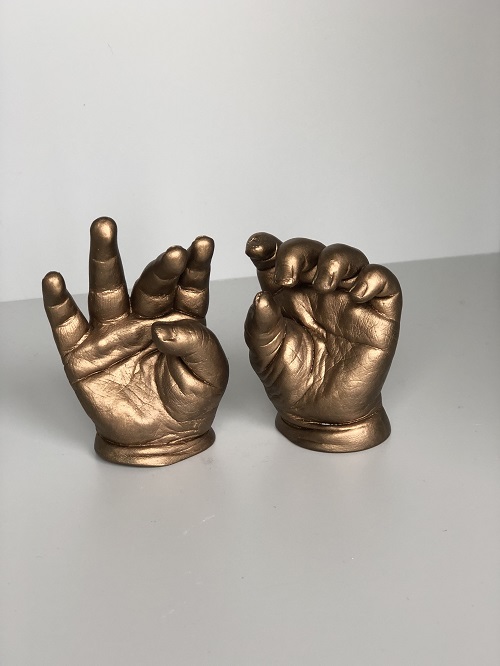 Amp up the visual interest of your living room by putting this bronze baby hand sculpture on the mantel.
2. DIY Palmistry Plaster Hands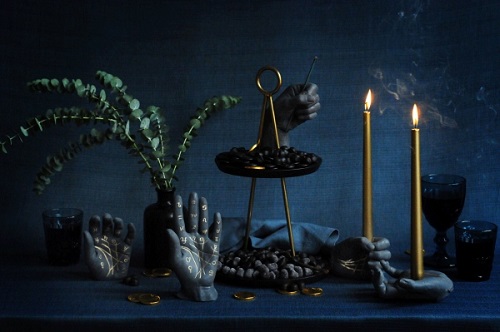 These mystical palmistry plaster hands are perfect for creating divination-centric decor. Get the instructions from here.
3. Glossy White Hand Wall Sculptures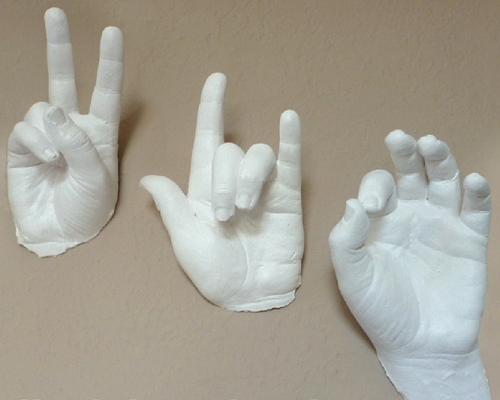 Beautify your bedroom wall with these eye-grabbing hand sculptures. You can also display jewelry on them.
4. Concrete Hand Sculptures For Garden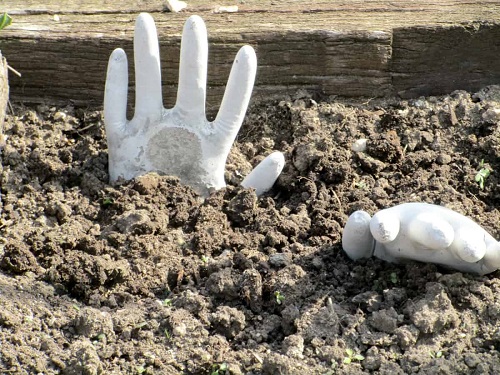 Give your garden a spooky look with these creepy hands. They are made from disposable gloves and quick-set concrete. Click here for more info.
5. Hand Sculptures For Halloween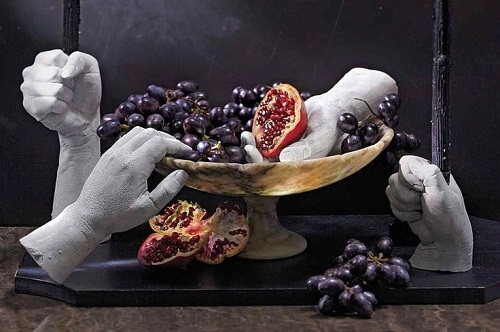 Use hand sculptures as candleholders and tabletop decorations to enhance the spookiness of your tablescape.
6. Hand Sculpture Flower Vase Decor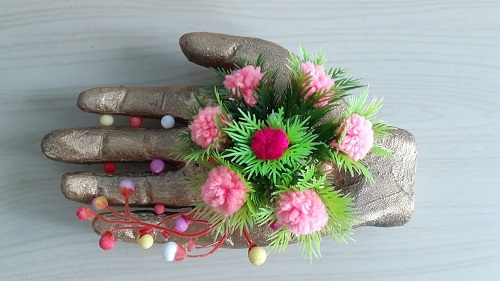 This unique flower vase is what you need as a focal point for your monotonous coffee table. Watch this visual tutorial for the instructions.
7. Tattooed Plaster Hands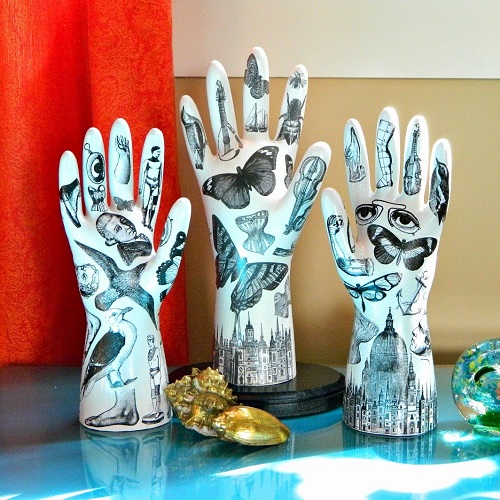 Artsy and elegant, these decorative tattooed plaster hands are a fun way to organize ornaments. It's one of the best hand sculpture decor ideas.
8. Spooky Masking Tape Mummy Hand Sculpture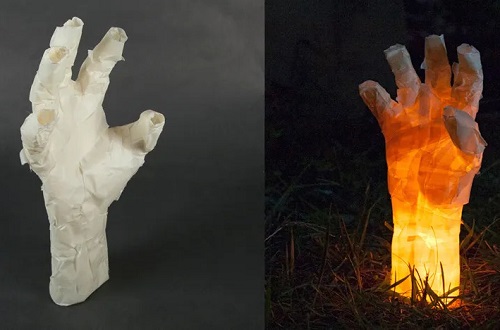 Follow this tutorial to craft a creepy, glowing mummy hand. Pile up a little soil around the wrist to create a rising-from-the-dead look.
9. Marble Hand Sculpture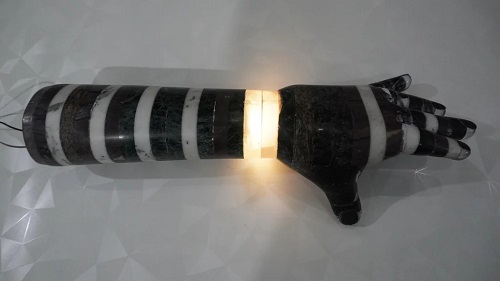 Made from marble, RGB Led, and other supplies, it's one of the quirky hand sculpture ideas on this list. Put this masterpiece in the living room or office for an interesting display.
10. DIY Star Trek Hand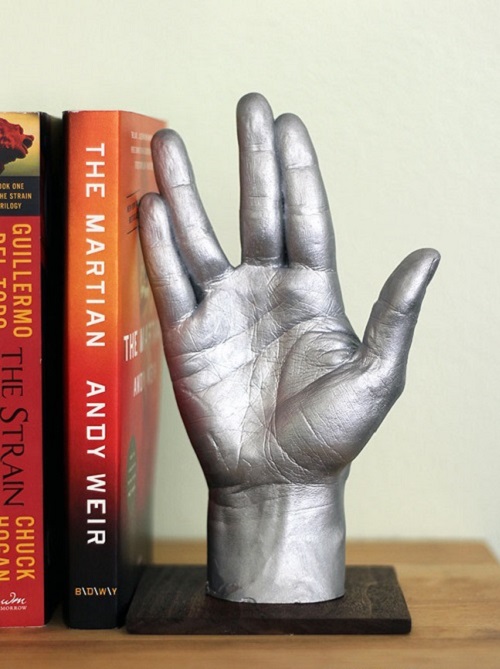 If you are a 'Star Trak' fan, festoon your home library with this Vulcan salute-inspired hand sculpture. This masterpiece also doubles up as a bookend.
11. Gold Painted Hand Sculpture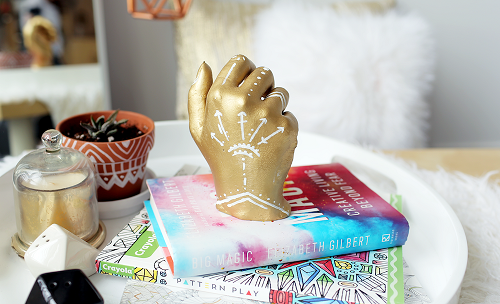 Besides a chic display specimen for tabletops and mantels, this gold-painted hand sculpture is easy to make.
---
DIY Painted Hand Sculpture
If you've got an old sculpture, give it a more modern look with a coat of paint. This way, you get a flawless quirky piece for your home decor.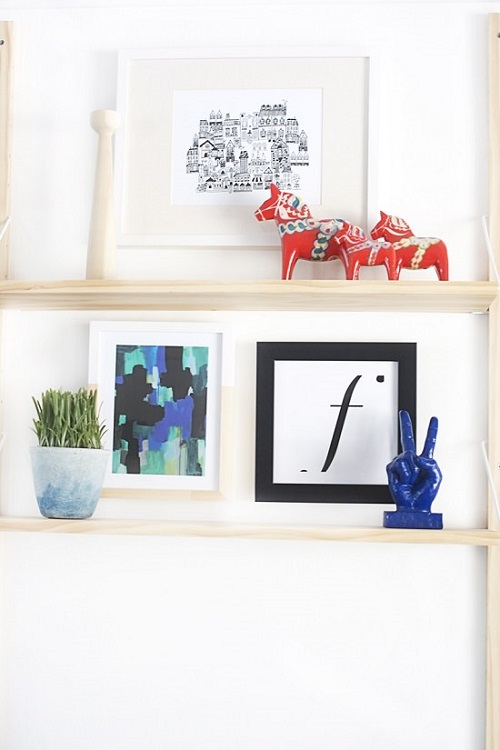 Things You Will Need
Sculpture
Paint
Paint Brush
Acrylic Clear Coat
Instructions
First, gather all the supplies and find a safe surface to paint on.
Apply the first layer of paint all over the sculpture.
Make sure to maintain a gap between each coat.
Once your sculpture is dried, spray a layer of acrylic coat for a nice glossy look.
Note- Choose the paint color according to your home interior for best results.
Check out the gold 3D geometric sculptures here