See how an old and ordinary hand sculpture was transformed into a beautiful DIY hand sculpture using vibrant color paint!
If you've got an old sculpture or (get a cheap one), make it new by painting it. Choose the paint color according to your interior. This DIY is easy, all you need to do is follow the instructions given below:
Things You Will Need
Sculpture
Paint
Paint Brush
Acrylic Clear Coat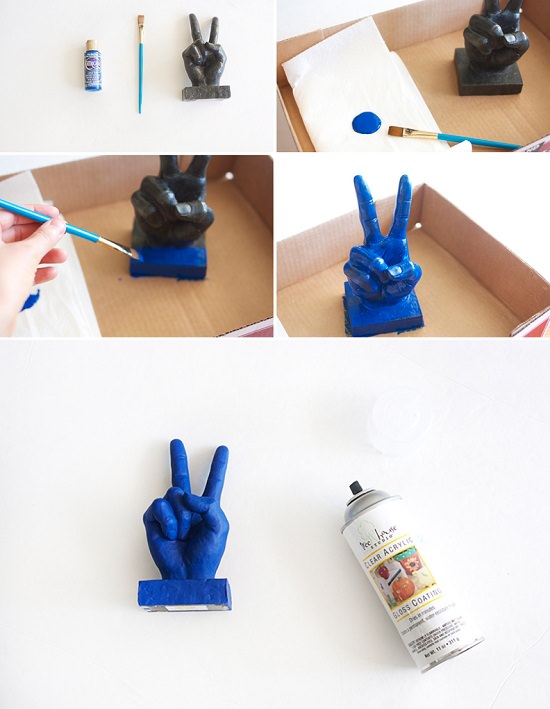 How to Paint the Hand Sculpture
Gather your supplies.
Find a safe surface to paint on.
Start your first layer of paint, carefully covering each surface.
Let each paint layer to dry completely between each coat.
Once you have completely covered your sculpture and it has dried, spray a layer of Acrylic Coat to give it a nice glossy look.
This can be a perfect quirky piece to add to your decor. By painting it, you can give this hand sculpture a more modern look. It's amazing how a little paint can make something completely new!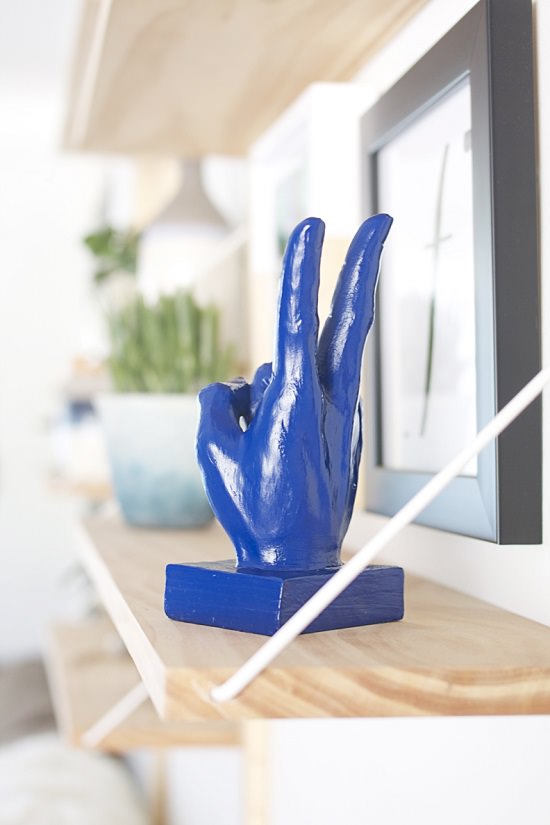 Blue is a refreshing and rich color, it really adds life to space! What do you think?